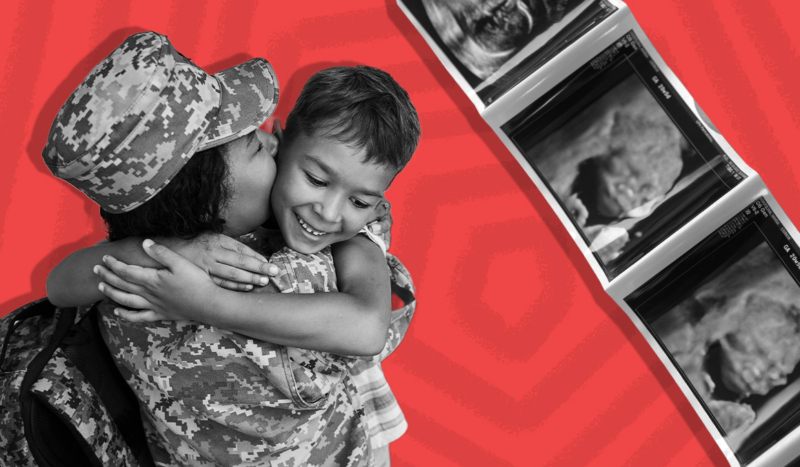 CV NEWS FEED // Biden administration national security official John Kirby called abortion "necessary healthcare" this week, arguing that the Pentagon's controversial policy of using taxpayer dollars to pay for abortions in the military is vital to national security.
Kirby also alleged that Sen. Tommy Tuberville's, R-AL, ongoing hold on senior military nominees in protest against the abortion policy is "impairing national security."
The senator began his campaign to get abortion out of the military after the Department of Defense (DoD) instituted the policy several months ago. 
Kirby has been President Joe Biden's National Security Council Coordinator for Strategic Communications since May of last year.
At a Tuesday press conference, a journalist asked Kirby: "If the national security is truly at risk, as the administration says, then isn't keeping that abortion policy in place in effect superseding national security?"
"I'm not sure I understand," the Biden administration official replied.
"You want to get the nominations through?" the reporter posed.
Kirby appeared to be angered by the follow-up question. "The suggestion is we should just turn our backs on one in five of every person in the United States military, let alone their family members, just so we can get these officers confirmed," he said, raising his voice.
In mentioning "one in five" service members, Kirby was referring to the proportion of the military that is female.
"That's the suggestion that I think you're elucidating," Kirby continued. "And that just would be an egregious violation of the covenant that we make – the military makes – with the people that sign up and volunteer."
"People volunteer for this," he stressed. "And when they volunteer for that duty they have every right to expect that they're going to get the healthcare they need."
"A healthy force is a ready force," Kirby stated. "So, don't talk to me about national security being impaired. The one impairing national security is Sen. Tuberville."
Kirby explained why he blames Tuberville:
Not only because he's depriving the military of necessary leadership in the field and at sea, but he's also willing to deprive female members of the military, 20% of the force, from neccesary healthcare. 

That, both is a violation of national security.
When asked by the journalist, "How does it all end?" Kirby replied:
I can't possibly predict that. But you know I can tell you how I'd like it to end.

I'd like it to see – and I think I speak certainly for everybody in the administration – for Mr. Tuberville to lift his ridiculous hold.
The Daily Wire's Virginia Kruta wrote: "Tuberville's block only applies to mass confirmations that can be undertaken by the Senate if there is unanimous consent."
She further explained that Tuberville's hold "forces the Senate to either refuse to take up the promotions entirely or to take them up on an individual basis — which would take longer, but achieve the same result."
Senate Majority Leader Chuck Schumer, D-NY, did the latter when he caved to the senator from Alabama last month and held floor votes to confirm Biden's nominees for Chairman of the Joint Chiefs of Staff, Commandant of the Marine Corps, and Army Chief of Staff. All three men were subsequently confirmed. 
Tuberville has repeatedly stated that despite the complaints of Kirby and other Biden administration officials, his holds are not impacting military readiness.
"We're up to … 300 generals and admirals, but it is not affecting anything," the senator said in an interview last month. "Readiness is still there with people that were in those positions are still in those positions."
Kirby served two separate stints as Pentagon Press Secretary during the Obama and Biden administrations. He also served as Assistant Secretary of State for Public Affairs under both Obama and Biden and as Spokesperson for the United States Department of State under Obama.
This week is not the first time the longtime government and military official promoted taxpayer-funded abortion as "necessary."
In July, Kirby hailed the proliferation of abortion as a "sacred obligation" of the government.
"Whether it's about female service members, one in five, or female family members being able to count on the kinds of health care and reproductive care specifically that they need to serve," he said at the time.