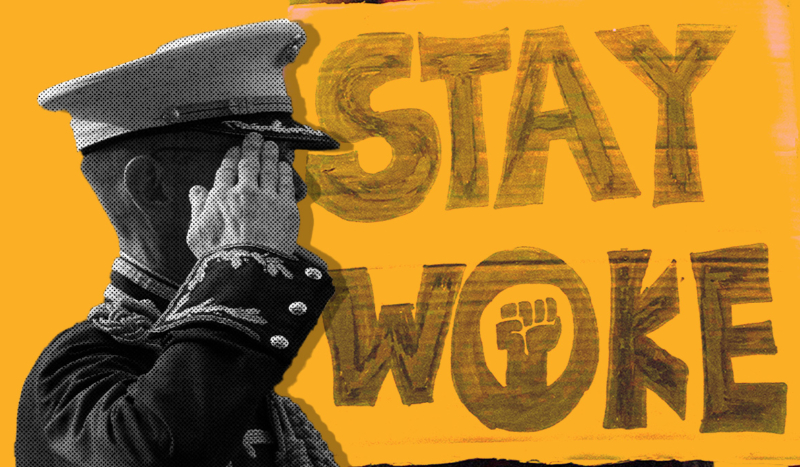 CV NEWS FEED // An Air Force colonel whose pending promotion is being delayed by Sen. Tommy Tuberville's, R-AL, pro-life protest has previously expressed beliefs suggesting that all white people are racist.
Col. Ben Jonsson has a profound history of holding controversial views on racial issues that some observers consider to be discriminatory. Jonsson himself is white.
According to a 2022 military survey, the colonel was reported to be strongly influenced by Critical Race Theory (CRT). "I trust [squadron and group] commanders, but not Col. Jonsson," said one anonymous survey respondent. "He has bias in [equal opportunity] and [judge advocate] matters especially if someone is white."
"He wants anyone white to feel ashamed," the respondent added.
Other respondents noted that Jonsson hired and promoted candidates based on race during his recent two-year stint as commander of MacDill Air Force Base in Florida.
"Wing hiring practices are not based on [the] most qualified person, but focus solely on perception of diversity," one anonymous source stated at the time.
"The core of promotion, advancement and opportunities must be performance based … period [but] that is not what we do at MacDill," agreed another soldier.
In July 2020, shortly after the death of George Floyd, Jonsson penned a commentary piece in the Air Force Times titled "Dear White Colonel."
"As white colonels, you and I are the biggest barriers to change if we do not personally address racial injustice in our Air Force," he wrote.
"Defensiveness is a predictable response by white people to any discussion of racial injustice. White colonels are no exception," Jonsson continued. "We are largely blind to institutional racism, and we take offense to any suggestion that our system advantaged us at the expense of others."
Later on in the piece, the colonel told his fellow Air Force officers:
If we do not take the time to learn, to show humility, to address our blind spots around race, and to agree that we are not as objective as we think and our system is not as fair as we think, then our Air Force will not rise above George Floyd's murder.
At the end of the commentary, he recommended the controversial pro-CRT book "White Fragility" by Robin DiAngelo.
Critics across the political spectrum have panned the book, which is widely considered to misrepresent the reality of racial relations in the United States. Writing in the left-leaning Atlantic, African-American linguist John McWhorter called it a "racist tract." Like Jonsson, DiAngelo is white.
In January, the Biden administration recommended Jonsson for promotion to brigadier or one-star general.
Ten months later, Jonsson is still awaiting Senate confirmation. His promotion is one of several hundred being held by Tuberville's campaign to end the Department of Defense's (DoD) policy of using taxpayer dollars to accommodate service members' abortions.
Jonsson is not the only colonel with both a pending promotion to general and a history of far-left political stances, especially on racial issues.
Army Col. Kareem "Monty" Montague, whose promotion to one-star general is also being delayed by Tuberville's ongoing pro-life protest, was revealed to have over the years made a multitude of social media posts supporting elements of CRT.
In one Facebook post from 2017, Montague compared the American flag to the golden calf in Exodus Chapter 32. The post was in support of former NFL quarterback and BLM activist Colin Kaepernick's kneeling during the national anthem before games.
In another post, Montague railed against the now-discontinued popular breakfast brand Aunt Jemima.
Notably, Tuberville's "holds" only prevent the Senate from blanket mass-confirmations of military appointees. They do not prevent the Senate from holding votes on each nominee through regular order. Senate Majority Leader Chuck Schumer, D-NY, has been reluctant to hold votes on the nominees, however, with rare exceptions.
In addition, Tuberville has pointed out that the "holds" do not affect military readiness, as all vacant posts are filled by officers serving in an "acting" capacity.
"Democrats can't have it both ways," the senator said in September. "Either they can confirm these nominees through regular order, or they can stop complaining about acting officials."
Tuberville made these comments after Schumer finally decided to hold votes on three nominees for high-ranking posts.
Tuberville has also held firm on his plan to continue the "holds" until the DoD reverses its pro-abortion policy.
"I'm not going to change my mind," he said in September. "[The DoD has] not tried to meet me in the middle. They have not tried to compromise."
On Friday, CatholicVote reported that a handful of moderate Republican senators joined Democrats in opposition to Tuberville's holds.
The group includes Sen. Dan Sullivan, R-AK, Sen. Joni Ernst, R-IA, Sen. Lindsey Graham, R-SC, and retiring Sen. Mitt Romney, R-UT.