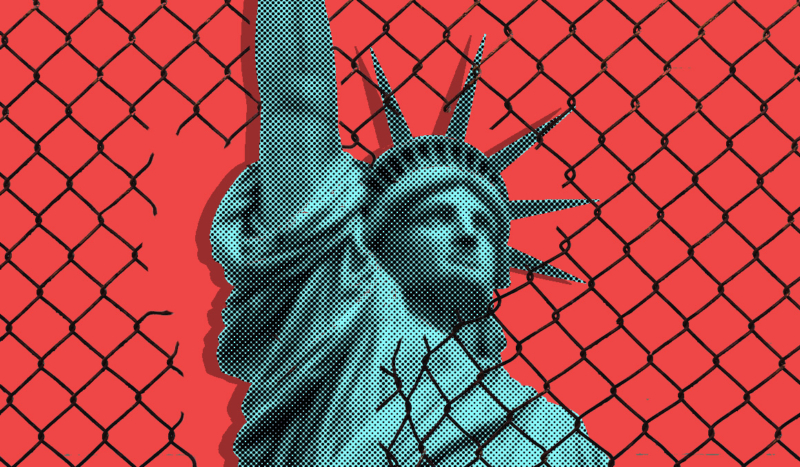 CV NEWS FEED // Democratic New York Gov. Kathy Hochul has become the latest member of her party to call for border control after previously advocating for lenient immigration policies and "sanctuary" jurisdictions.
"[The southern border] is too open right now," Hochul said on CBS's "Face the Nation" Sunday.
She then called on Congress to pass "a limit on who can come across the border."
"People coming from all over the world are finding their way through, simply saying they need asylum, and the majority of them seem to be ending up in the streets of New York, and that is a real problem for New York City," she said. "Congress has to put more controls at the border. Talk about eliminating positions for Border Patrol, well, we actually need to double or quadruple those numbers."
The New York Post reported that in the month of September, a "record-setting number of migrants crossed the southern border into the United States in September," with Customs and Border Protection (CBP) documenting "over 260,000 encounters."
FOX News added that this "is the highest monthly total ever recorded" and "includes both Border Patrol encounters between ports of entry and Office of Field Operations (OFO) encounters at ports."
The number of migrants who crossed over the border in September 2023 alone is roughly equivalent to the entire population of Venice, Italy.
The New York governor has long taken a liberal stance on immigration. Despite her new complaints on the border crisis, she has still yet to rescind her state's "sanctuary" designation. 
Hochul claimed early last month that New York's status as a "sanctuary state" was not the reason why migrants were coming there in droves.
"Many many other states have Sanctuary status," she said. "That is not the driver of why they're coming to New York State. It is the right to shelter that is a construct of litigation from 1981."
In a September 25 press release, Rep. Elise Stefanik, R-NY, who represents the northernmost portion of Upstate New York, called out her governor "for the reckless sanctuary-state policies that caused New York's illegal immigration and refusing to address the root cause of this crisis."
"Governor Kathy Hochul and New York's Far Left Democrats are responsible for incentivizing the raging illegal immigration crisis that is devastating New York," Stefanik wrote:
Instead of bringing in the National Guard to New York City to, by their own admission, process the illegal immigrants to receive taxpayer-funded benefits, Hochul should call on Joe Biden and Chuck Schumer to secure our Southern and Northern Borders by passing and signing into law House Republicans' Secure the Border Act, the strongest border security bill in history.
Hochul is not the first prominent New York Democrat to call for immigration restrictions in recent months despite a past of championing the Empire State's "sanctuary" status.
In early September, New York City Mayor Eric Adams railed against the Big Apple's skyrocketing illegal immigrant population. "Never in my life have I had a problem that I did not see an ending to," he said at the time. "I don't see an ending to this."
"This issue will destroy New York City," he went on to say.
Two years ago, when Adams was campaigning for his current position, he took the exact opposite approach. He defended New York City's "sanctuary" designation, stating in October 2021: "We should protect our immigrants. Period. Yes, New York City will remain a sanctuary city under an Adams administration."
In a letter to Hochul dated September 1, 2023, eight Republican New York state senators wrote: 
New York City's leaders chose to be a sanctuary city, putting out a welcome mat for every migrant who arrives in the country. They chose virtue signaling over good government policy, and so must bear the consequences. That in no way affords you or Mayor Adams the luxury of transferring the impacts of your failed policies onto our suburban communities.
State Sen. Mario Mattera, R-NY, of Long Island, expressed a similar sentiment in a statement issued the day before. "We have a governor that can rescind the sanctuary state she created, and a mayor that can rescind the sanctuary city that he created," he wrote:
Instead, Governor Hochul and Mayor Adams are choosing to hide behind the federal government, putting all New Yorkers at risk and using billions of taxpayer dollars to care, house, and feed the constant influx of illegal immigrants streaming into our state.