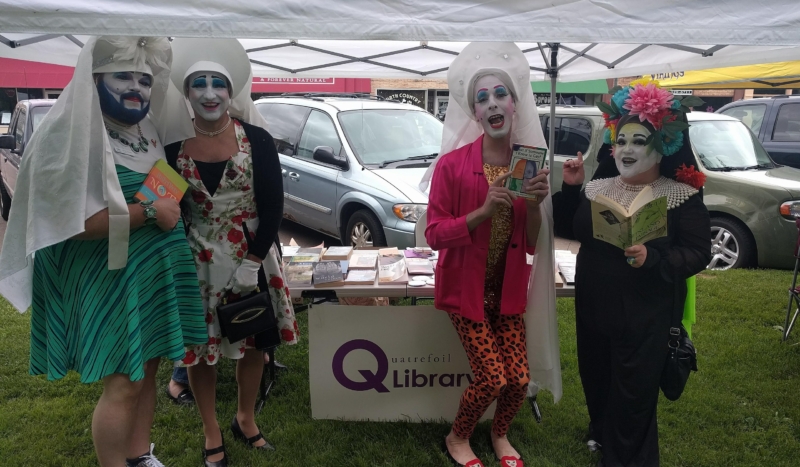 CV NEWS FEED // Ashleigh Aitken, the Catholic mayor of Anaheim, California, has invited the Sisters of Perpetual Indulgence to be her personal guests at the Los Angeles Angels' Pride Night on June 7th.
The Sisters of Perpetual Indulgence (SPI) is an anti-Catholic group of male "drag queens" who mock the Catholic faith openly through their sacrilegious names and "habits."
The group was recently disinvited from the L.A. Dodgers' Pride Night due to the number of complaints that flooded their offices from Catholics across the country. CatholicVote had called on Catholics to contact the team and protest the invitation.
On the home page of her website, Aitken promotes herself as a Catholic, stating that she was active with the San Antonio Catholic Church. Alongside this remark is a picture of her first Holy Communion. 
The Catholic mayor reached out to SPI over Twitter:
When asked about the Dodgers' decision to disinvite the group, Aitken responded: "I think it was a missed opportunity to really err on the side of being inclusive and err on the side of standing up for our marginalized communities, especially on the eve of Harvey Milk Day. Especially on the eve of Pride Month." 
According to CatholicVote co-founder and Communications Director Josh Mercer, Aitken is electing to ignore the true nature of the group.
"If a group showed up in KKK hoods, people would throw a fit," Mercer stated. "But if another group mocks Christianity using hyper-pornographic costumes and desecrating the Eucharist, suddenly they're welcomed with open arms and a trip to the mayor's private box."
Further reading:
LA Dodgers to Honor Anti-Catholic Hate Group
Dodgers Cancel Award to Anti-Catholic Hate Org [UPDATED]
Inside Religious Life: What the Sisters of Perpetual Indulgence Get Wrong
Dodgers Rescind Award to Anti-Catholic Drag Group After CatholicVote Leads Backlash