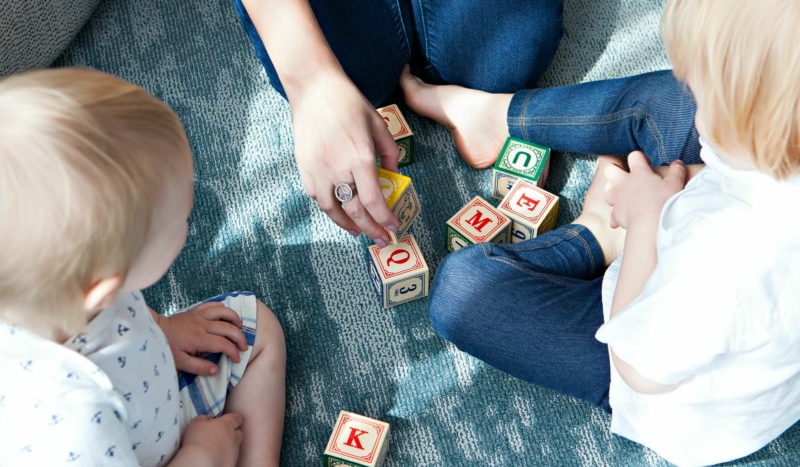 CV NEWS FEED // A number of prominent people including an executive with the American Library Association have responded to CatholicVote's "Hide the Pride" with accusations of "hate" on the part of parents who want to protect their children from sexual content during "Pride Month."
Book Riot reported on June 6 that Hide the Pride is an effort by "bigots" to deny "trans" children "essential resources that can save lives." Many pro-LGBTQ social media users shared the Book Riot article along with open expressions of anti-Catholic sentiment.
The LGBTQ magazine Into published an article on June 8 calling Hide the Pride a "censorship campaign." Into has also published essays calling it "deadly" to pass popular laws that ban teachers from talking to very young children about sex and gender, and praising Disney employees' controversial efforts to insert LGBTQ content into children's cartoons.
Pro-LGBTQ paper The Buckeye Flame on June 9 published a response to Hide the Pride which featured several comments from librarians. One librarian, who described himself as "a Queer nonbinary person … and current children's librarian," complained that Ohio's "conservative" culture wasn't good for kids like himself. It "is incredibly important to me to be able to help youths avoid going through the same mental health struggle that I did," he said.
The Hill reported on Hide the Pride Saturday, quoting pro-LGBTQ author Adam Sass:
"Restricting access to LGBTQ-centered books hurts kids," Sass says. "It hurts queer kids because it robs them of the various mirrors they need to figure out who they are, give voice and form to their feelings, and feel less alone. It also hurts straight kids because it robs them of insight they might get into their queer siblings or friends."

Sass continued, saying the aim of these campaigns is to erase queer youth.

"They want kids afraid, and they want them in hiding — not because Jesus said it. They do it because they like it."
The American Library Association Responds
On June 9 the American Library Association (ALA) reported that their "Office for Intellectual Freedom has received multiple reports over the last two days about individuals checking out all the books from a library's PRIDE Month display to prevent other readers viewing or reading the books."
"The language used by [CatholicVote] is couched in terms of 'child protection,' but it should be clear that this group is promoting an unethical and hateful censorship tactic that has long been used by censors to circumvent a library's reconsideration processes and to stigmatize and erase the voices of the LGBTQIA+ community," wrote ALA's Deborah Caldwell-Stone:
Our recommendation to libraries in the short term is to place books displayed for PRIDE Month or Rainbow Book Month on reserve and under limited loan periods, and to enforce consequences for failure to return library property on time.  We also recommend that libraries experiencing these actions reach out to their local Catholic faith leaders and interfaith organizations to alert them to the campaign and ensure that longstanding lines of communication remain open and constructive.  Libraries may also wish to encourage their users to reach out to their faith leaders to express concern about the campaign. 
The ALA response went on to encourage librarians to report parents who take action to protect their kids through participating in Hide the Pride to the ALA "Office of Intellectual Freedom."
When reporting Hide the Pride, Caldwell-Stone, who directs the Department, suggested librarians use a number of talking points against parents, including:
Hide the Pride is simply censorship in another form that imposes one group's viewpoint on the entire community.

Hide the Pride is a campaign designed to deny other library users' right to choose what they want to read.

Hide the Pride discriminates against those library users, residents, and families that are part of the LGBTQIA+ community….
'We're Winning.'
In many of the responses to Hide the Pride, defenders of targeting children with sexual "Pride" content argued that parents' efforts to defend their children would "backfire." Checking out the books, they argue, would alert library systems that the books are in high demand, resulting in even more child "Pride" books than before.
Another running theme among responses to Hide the Pride is that the parents who participate are acting only in their own interests, but depriving the general population of LGBTQ children's books.
"These are silly arguments," said CatholicVote Communications Director Joshua Mercer. "For one simple reason: They're based on the assumption that there's a natural market for these books."
But there's not, Mercer suggested:
These books are being pushed by committed ideologues in academia and government. There's absolutely no grassroots demand for this. If you look up the demographics in your town, in all likelihood the percentage of the population that identifies as LGBTQ is 5 percent or less. And among those, how many would want to push gender ideology on kids? Not all of them anyway, so you're looking at a percentage of a percentage.
So why are these books on display in taxpayer-funded libraries all across the country? "Because activist librarians, elected officials, and members of the education establishment want them there. So they put them there, arbitrarily, without any input from the public," Mercer explained.
If libraries wanted to gauge interest in LGBTQ-themed books for kids to display in the children's sections, they would consult the local parents, Mercer continued. "But that's the whole point. They never consulted with parents or got their consent."
When parents participate in Hide the Pride, Mercer says, they aren't countering other members of the public – not even those who identify as LGBTQ necessarily. A member of the CatholicVote team who participated in Hide the Pride at her own local public library had an experience that Mercer believes was "so telling – so indicative of what we're dealing with."
When she went to check out the age-inappropriate books, they had all been checked out already. She asked a librarian where the books had gone. The answer? Pro-LGBTQ members of local government had taken out the books to display at a "Pride" event.
"I laughed," Mercer said. "Of course it wasn't parents who checked out the books. You know the only people interested in these books are the people pushing them. And all we parents are doing is making sure these awful books aren't kept right in the kids' section at eye level."
"This is a clear-cut battle between parents and pro-LGBTQ officials," said Mercer. "And I don't buy these arguments that try to divide us against each other, as if parents who just want to protect their own children are somehow a threat to their neighbors. Again, it's parents vs. these public officials gone rogue. And we're winning."
Drew Mariani, host of Relevant Radio's Drew Mariani Show, interviewed Mercer last week. During "Pride Month," there are many well-positioned people who are increasingly aiming progressive ideas about sex and gender at children, Mariani pointed out.
"There's an organization fighting back, and I want to commend CatholicVote. They did something that I thought was absolutely brilliant. …This is just absolutely a great idea and these are small ways that you and me – we can make a difference," Mariani said in reference to Hide the Pride.
As CatholicVote has reported, "Hide the Pride" is a parent-led movement to remove inappropriate progressive sex- and gender-related material from the children's sections of public libraries:
A growing number of American moms and dads have sent a powerful message in recent polls: they do not want their children exposed to sexual and "trans" content as part of their education. 

CatholicVote's Hide the Pride parental resource page includes step-by-step instructions and tips for parents who want to send that message to their local library board.

After collecting signatures on a letter to the library board … members of the public will go to the library, find the "Pride Month" display full of LGBTQ books targeted at kids, and simply check out all those books at the front desk.
To participate in Hide the Pride, parents can start by reading CatholicVote's instructions here.