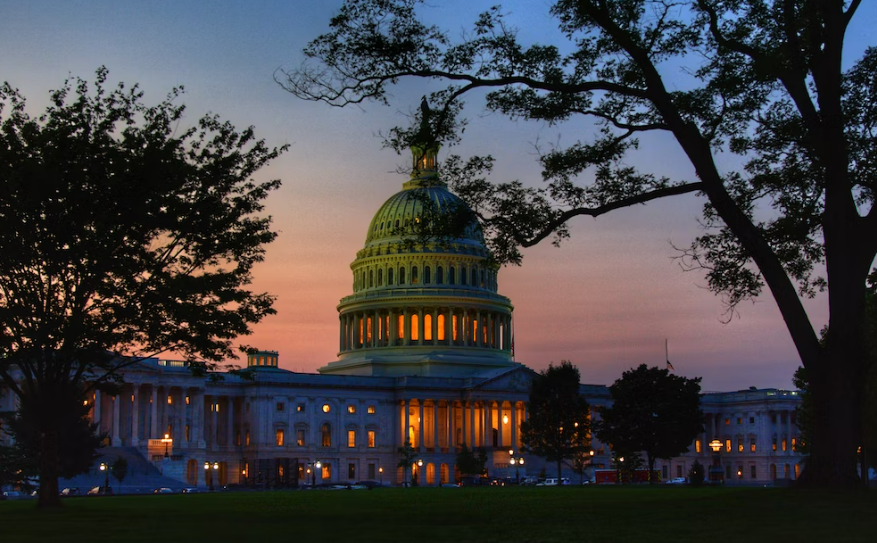 CV NEWS FEED // The Senate voted Monday evening to advance the so-called Respect for Marriage Act (RFMA) by invoking cloture on an amendment.
As Mary Margaret Olohan reported for the Daily Signal,
The Senate will now vote Tuesday afternoon on Republican Utah Sen. Mike Lee's amendment (which is a 60-vote threshold), Republican Oklahoma Sen. James Lankford's amendment, and Republican Florida Sen. Marco Rubio's amendment. Senators will also vote Tuesday on the final passage of the bill, which is set at a 60-vote threshold.
CatholicVote has urged against the passage of the Democrat-backed RFMA altogether, pointing out that it would empower individuals and groups to legally attack people and organizations that hold a Christian understanding of sexuality and marriage.
"Defenders of the bill deceptively claim it would only 'codify' Obergefell, the Supreme Court's 2015 decision legalizing gay 'marriage,'" said CatholicVote Communications Director Joshua Mercer. "But in reality, it would empower pro-LGBTQ operatives to sue Christian artists, wedding photographers, Catholic schools, and Catholic adoption agencies like never before."
Sen. Mike Lee, R-UT, who authored a religious freedom amendment to RFMA that will be voted on Tuesday, also dismissed the claim that the bill merely "protects" Obergefell.
Obergefell "did not make a private right of action for aggrieved individuals to sue those who oppose same-sex marriage" or "create a mandate for the Department of Justice to sue where it perceived an institution opposed same-sex marriage," Lee said in a recent letter to fellow Republicans urging them to oppose the bill. "But the Respect for Marriage Act will."
Twelve Republicans in the Senate voted along with all Democrats to advance the bill. Since then, two have expressed new reservations and promised to back Sen. Lee's amendment to protect Christians from the implications of RFMA. None of the 12, however, have vowed to vote the bill down if its threats to religious freedom remain unaddressed.
Readers can contact the Republican senators who might be persuaded to change their vote on RFMA to a No either by phone or via CatholicVote's Quorum page. Their names and office phone numbers are below.
Roy Blunt of Missouri, (202) 224-5721
Richard Burr of North Carolina, (202) 224-3154
Thom Tillis of North Carolina, (202) 224-6342
Shelley Moore Capito of West Virginia, (202) 224-6472
Susan Collins of Maine, (202) 224-2523
Joni Ernst of Iowa, (202) 224-3254
Cynthia Lummis of Wyoming, (202) 224-3424
Lisa Murkowski of Alaska, (202) 224-6665
Dan Sullivan of Alaska, (202) 224-3004
Rob Portman of Ohio, (202) 224-3353
Mitt Romney of Utah, (202) 224-5251
Todd Young of Indiana, (202) 224-5623