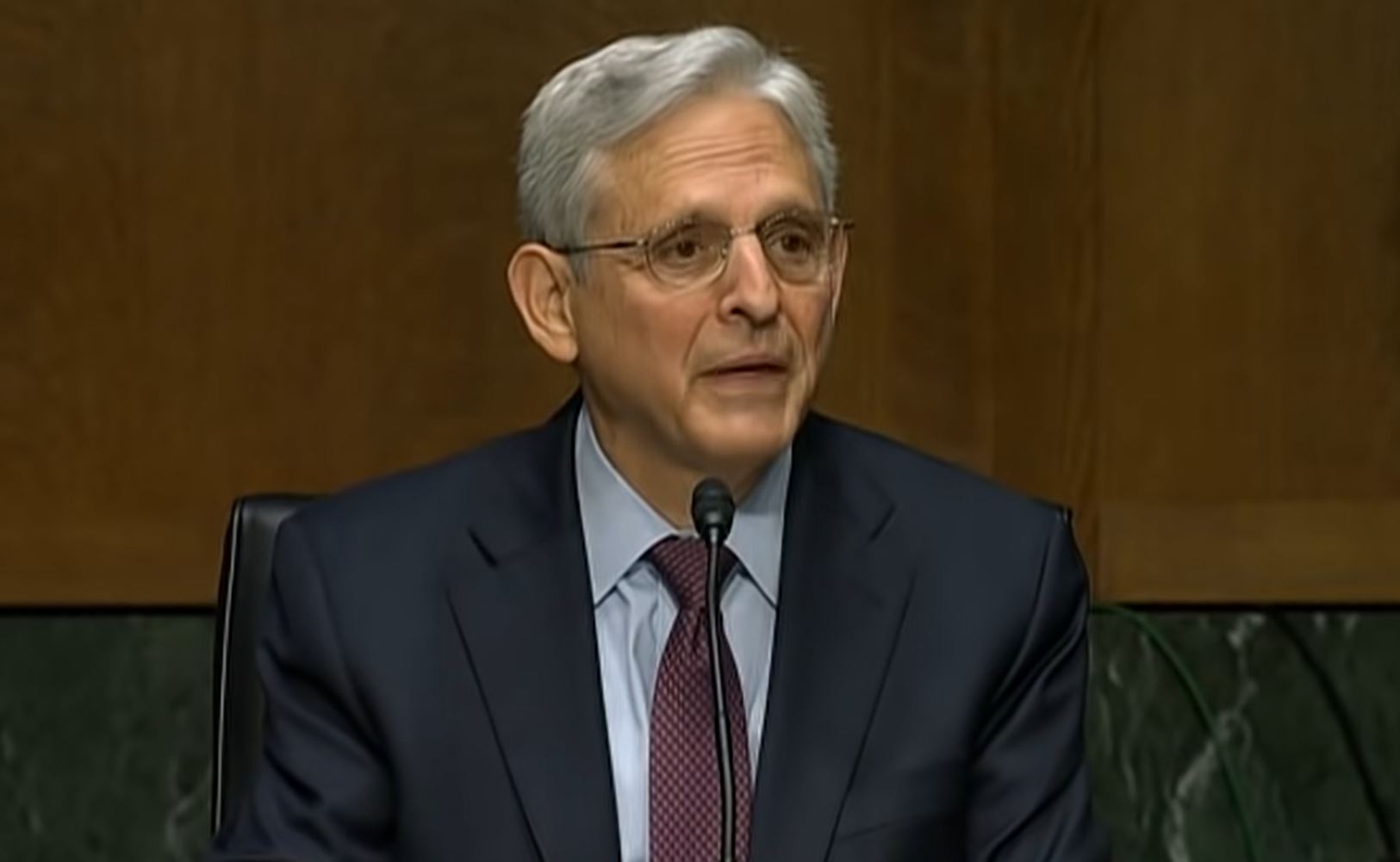 CV NEWS FEED // U.S. Attorney General Merrick Garland refused to rescind his controversial memo calling on the FBI and DOJ to investigate concerned parents who attend school board meetings during his testimony before the Senate Judiciary Committee Wednesday.
Sen. Chuck Grassley, R-IA, repeatedly asked Garland whether he would rescind the memo, but Garland stood by it, according to a Daily Wire transcript of the exchange.
"As a result of your memo, local school officials and parents may not speak up in these meetings, out of fear the federal government will do something to them, so that's a poisonous chilling effect," Grassley said to Garland.
In late September, the National School Boards Association (NSBA) sent a letter to the attorney general's office complaining about the groundswell of parental concern about controversial public school policies. The letter suggested that the recent activities of parents could be classified as a form of "domestic terrorism," and asked for the government to take action against them under the Patriot Act.
Garland released his Oct. 2 memo in direct response to the school board group's complaint. After a massive public backlash, however, the NSBA apologized for the letter. "On behalf of NSBA, we regret and apologize for this letter," the organization stated. "There was no justification for some of the language included in this letter."
Referencing the NSBA's apology, Grassley said to Garland: "Since you and the White House based your memo on this delegitimized letter, I assume you're going to revoke your extremely divisive memo that you said was instigated because of that letter. That's a question."
"Senator, the memo which you referred to is one page," Garland responded:
It responds to concerns about violence, threats of violence, other criminal conduct, that's all it's about, and all it asks is for federal law enforcement to consult with, meet with, local law enforcement to assess the circumstances, strategize about what may or may not be necessary, to provide federal assistance if it is necessary.
Grassley pressed Garland again: "Presumably, you wrote the memo because of the letter. The letter is disavowed now. So you're going to keep your memo going anyway right? Is that what you're telling me?"
Garland said that while the NSBA apologized for "language in the letter," it also maintains "concern about the safety of school officials and school staff."
"The language in the letter that they disavow is language [that] was never included in my memo, and never would have been," Garland continued. "I did not adopt every concern that they had in their letter. I adopted only the concern about violence and threats of violence. And that hasn't changed."
Background
Many critics noted that, while Garland claimed his memo did not address every concern in the NSBA's letter, it certainly seemed to share its central — and most heatedly contested — assertions about parents posing a "threat" to public school officials at school board meetings.
As CatholicVote reported at the time, Garland's memo promised that the the Department of Justice took "these incidents" and "threats" seriously, and would work with the "nation's nearly 14,000 public school districts" to address "the rise in criminal conduct directed toward school personnel," deploying the FBI to that end.
The memo did not, however, name any actual "incidents," "criminal conduct," or "threats" in particular.
One incident that many have speculated the White House and Department of Justice took as their justification for the far-reaching threat of federal investigations and prosecutions took place in Loudoun County, Virginia.
A local man named Scott Smith attended a school board meeting to express his concerns about his daughter, who had been raped in a school bathroom designated for girls. The alleged perpetrator was a male dressed in a skirt. (Loudoun County School District is now embroiled in a scandal centered around the sexual assault, with one official resigning amid accusations of a coverup.)
At the meeting, Smith was confronted and berated by a pro-LGBT activist who questioned the daughter's story. Police then intervened and arrested Smith, who was afterward convicted on a charge of disorderly conduct.
Smith has since threatened to sue the NSBA for besmirching his reputation and that of other concerned parents in its letter to Garland.
Combative Hearing
During Garland's Wednesday testimony, a number of other Republican senators also confronted him over his aggressive stance toward American parents.
In a particularly heated exchange, Sen. Tom Cotton, R-AR, denounced what he called Garland's "outrageous directive sicking the Feds on parents at school boards across America."
Cotton went on to point out that Garland referenced "news reports" along with the NSBA letter to justify his memo. The "most prominent" news report leading up to Garland's intervention was about Scott Smith, Cotton said,
whose 15-year-old daughter was raped, she was raped in a bathroom by a boy wearing girls' clothes. And the Loudoun County School Board covered it up, because it would've interfered with their trensgender policy during Pride Month. And that man, Scott Smith, because he went to a school board and tried to defend his daughter's rights, was condemned internationally. Do you apologize to Scott Smith and his 15-year-old daughter, Judge?
Garland did not apologize, but began to speak about the right of "anyone" whose daughter has been raped to voice his concerns to his school board. Cotton cut in: "But he was cited by the School Boards Association as a 'domestic terrorist' — which we now know, that letter and those reports were the basis for your –"
"No, senator," Garland interjected, but Cotton continued: "This is shameful. This testimony, your directive, your performance is shameful."
"Thank God you are not on the Supreme Court," Cotton concluded. "You should resign in disgrace, Judge."
Readers can watch the exchange between Attorney General Garland and Sen. Cotton below.