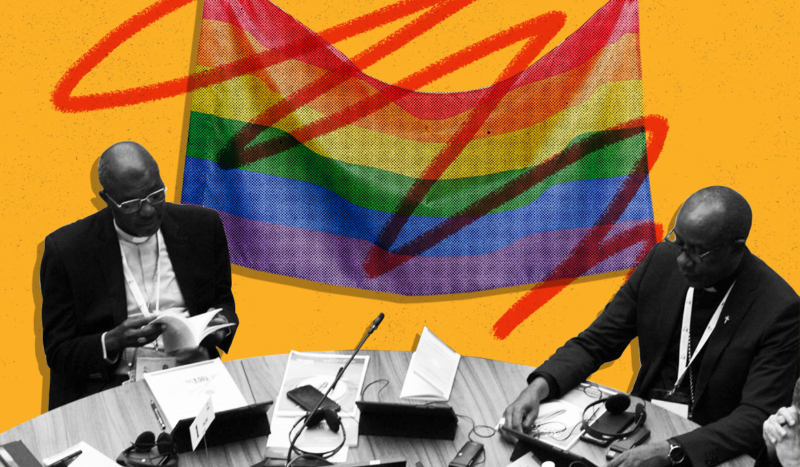 CV NEWS FEED // African bishops reportedly held firm in their opposition to same-sex marriage at the Synod on Synodality amidst concern that the synod's final document would approve blessing same-sex couples.
During discussions at the synod last month in Rome, the bishops also reinforced the Church's teaching that marriage is between one man and one woman.
Archbishop Andrew Nkea Fuanya of the Archdiocese of Bamenda, Cameroon, explained that the African bishops continuously opposed same-sex marriage at the Synod on Synodality. Nkea is also the president of the Episcopal Conference of Cameroon.
"Africa insisted on the theology of the human person and sexuality. For us, in Africa, marriage is between two people: a man and a woman," Nkea told news outlet Cameroun ACTU Online after the Synod ended. "We insisted on this so that we do not change the theology of the human person. It was something very important for us and I think the synod understood very well that Africa is different from the rest of the world. In addition, the synod learned something from us."
The final synod document did not include any mention of same-sex couple blessings or LGBTQ outreach. 
The outcome of the synod document report was a victory for Africa, Nkea implied.
Referring to the significant reflection on evangelization that took place at the synod, Nkea added, "We are on a mission. The Church exists for the mission."
During a synod press conference, Nkea was among the panelists asked about how the synod addressed evangelization.
Nkea said that making perpetual adoration available has been a tremendous help in cultivating the faith in Cameroon, and encouraged other dioceses around the world to do the same. 
His archdiocese declared this year the "Year of the Eucharist," and Nkea asked each parish to build a perpetual adoration chapel to promote devotion to the Blessed Sacrament.
"Perpetual adoration is going on in all the parishes. It is incredible," he said. "I cannot explain it here how much time the young people spend before the Blessed Sacrament."
"I think if all the dioceses around the world have these chapels of perpetual adoration where the young people go to adore Jesus, it will be an incredible experience," Nkea said.