featuring

---
Saints' Lives Retold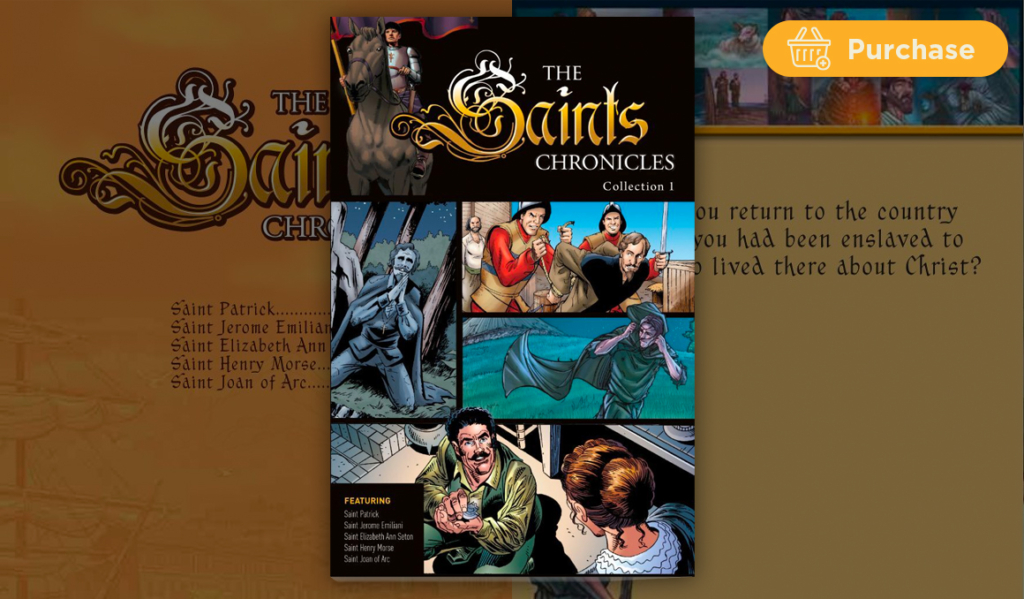 multiple authors, from Sophia Institute Press
The Saints Chronicles bring vividly to life the stories of courageous Christians from the earliest days of Christianity to modern times. In the first volume of this Graphic Novel Series, kids encounter saints like Patrick, Jerome Emiliani, and Joan of Arc through engaging texts and dramatic images. Sure to inspire readers of all ages. The best part: if your teen loves the first volume, there are four more!
Highly recommended for pre-teens and teenagers.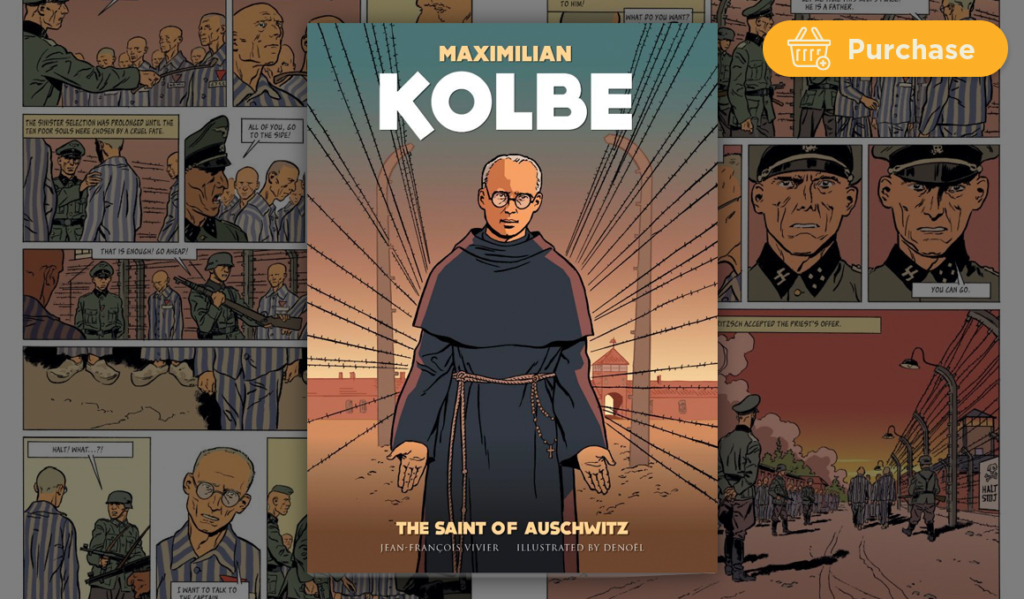 by Jean-Francois Vivier, from Sophia Institute Press
The rich, holy life of one of World War II's most famous martyrs is told in vivid images and exciting details in this page-turner of a biography.
Highly recommended for pre-teens and teenagers.
(If you like that one… you can also try Therese of Lisieux: Love is Giving Everything Away)
---
Historical Fiction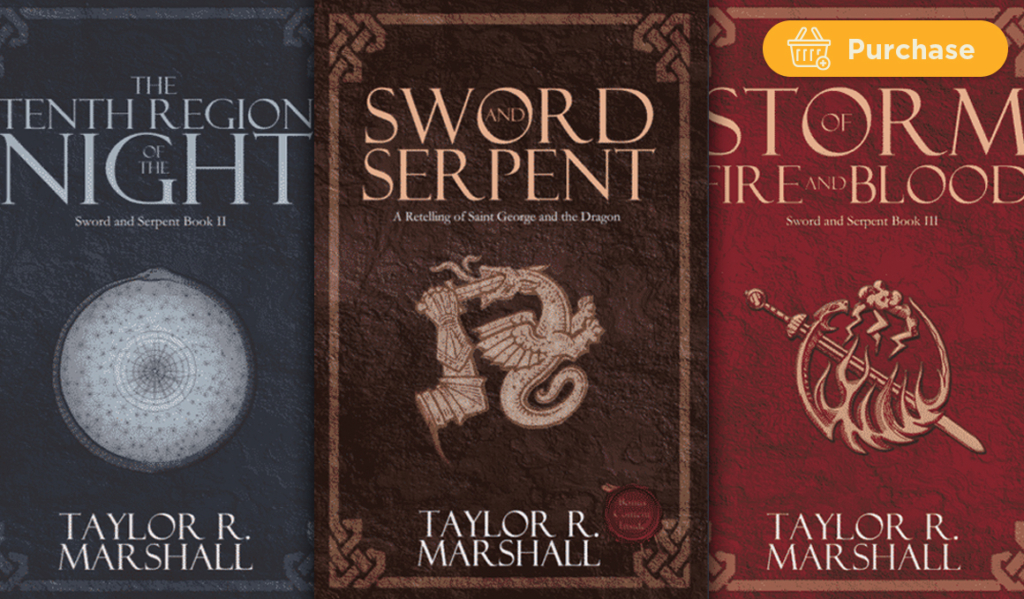 by Taylor Marshall
While better known for his singular theories of the papacy, Taylor Marshall is definitely a master of fiction-writing. His reimagining of the story of St. George takes readers from Cyrene to ancient Israel, Persia, and Rome. Along the way, readers meet famous saints and sinners of the ancient world – all woven together in one white-knuckle thriller.
Highly recommended for older teenagers (15 and up).
by Henry Garnett, from Sophia Institute Press
It's the year 1570. Fourteen-year-old Guido Callatta, son of a wealthy Venetian merchant, spends his free time roaming the docks, listening to the tales of gnarled old sailors, and dreaming of adventures at sea.
In this historical tale of Catholic heroism, courage, and holiness, readers of all ages will be reminded that when the Faith is threatened, extraordinary valor may be demanded of any one of us — even the very young.
Highly recommended for pre-teens and teenagers.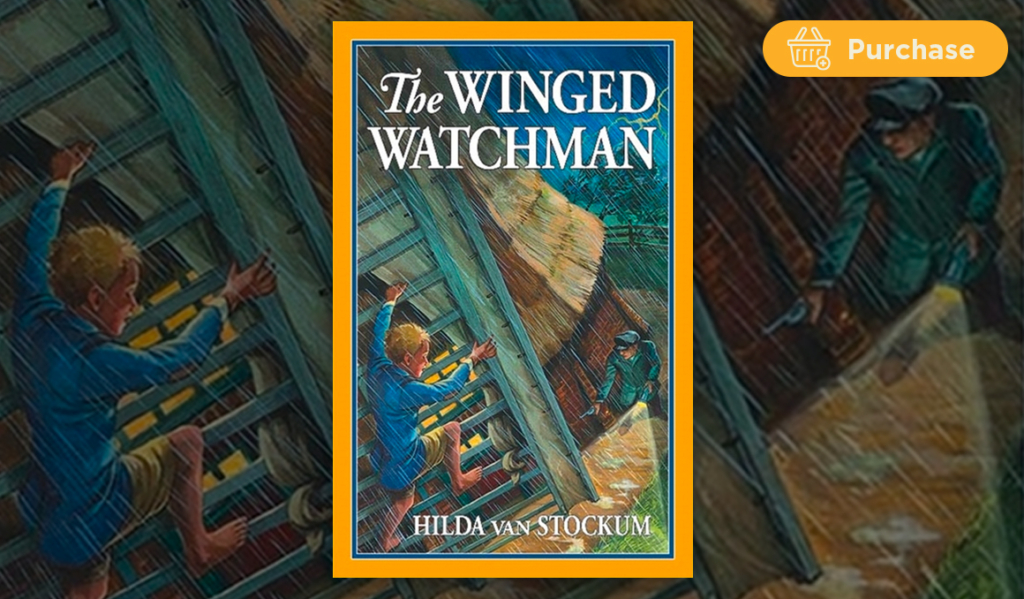 by Hilda van Stockum
Beloved author and poet Hilda van Stockum presents one of her most riveting novels – the story of a brave Dutch Catholic family that hid Jews and resistance fighters during World War II. The book presents the story from the point of view of the family's young son, so pre-teens especially will be inspired by this tale of heroism and sacrifice in the service of human life.
Highly recommended for pre-teens.
---
Science Fiction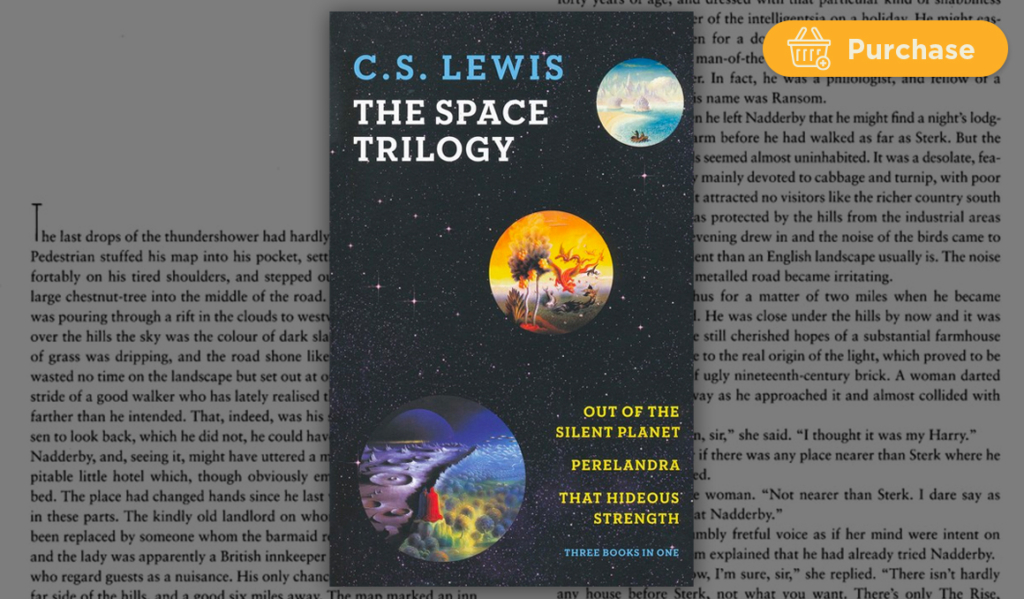 by C.S. Lewis
As a child, your teen probably read and loved C.S. Lewis's Narnia series (if not, they should read it now!). Lewis, however, was also a master of adult science fiction – as evidenced by his lesser-known Space Trilogy. Older teens will be captivated by Lewis's imaginative world-building on the planets Mars, Venus … and a dystopian Earth. Along the way, they will also be challenged to consider the deepest questions about the human person, our life's purpose, and our final destiny.
Highly recommended for older teenagers (15 and up).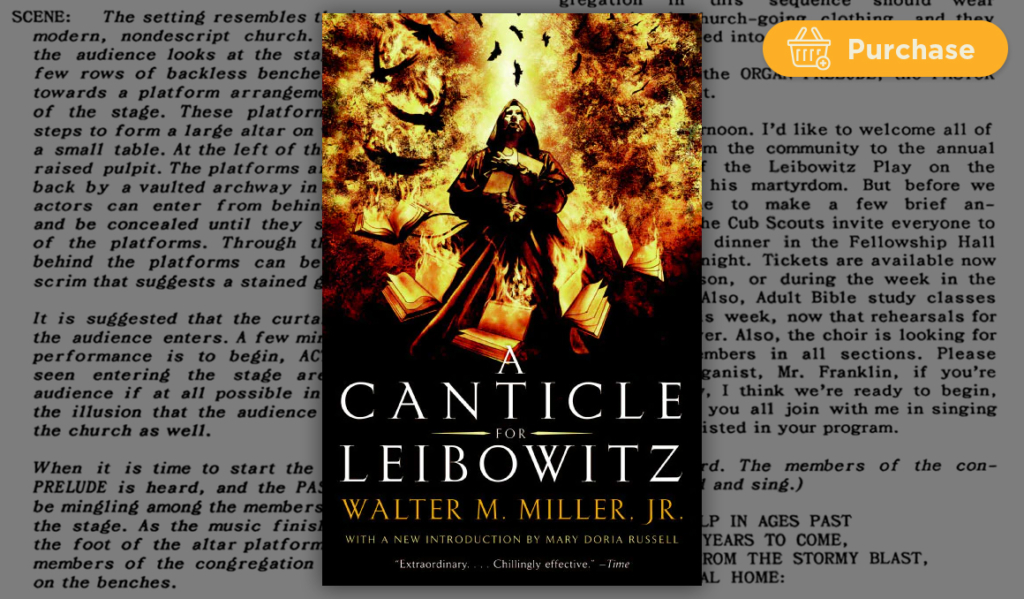 by Walter M. Miller
In a post-nuclear war world, the monasteries have once more become places for the preservation and rediscovery of human knowledge and technology. But has humanity really learned from its dreadful mistakes? This gripping novel asks questions about original sin, redemption, martyrdom, and the endurance of the faith through apocalypse. A great summer read!
Highly recommended for older teenagers (15 and up).
---
Fairy Tales Retold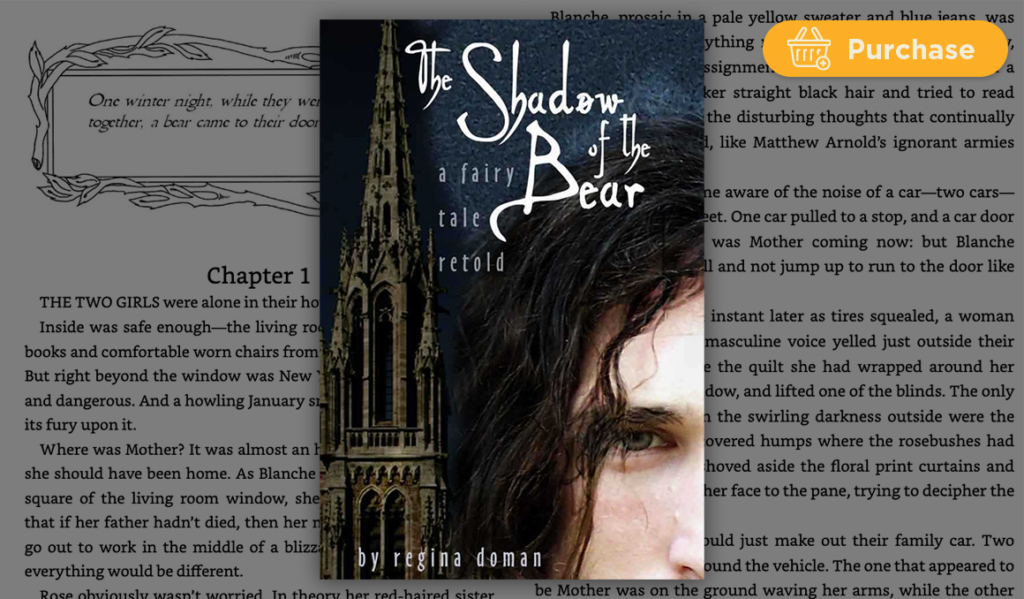 by Regina Doman
Two sisters at a Catholic girls' high school encounter a strange young man who call himself "Bear". In this fast-paced retelling of the famous Grimms' "Snow White, Rose Red," authoress Regina Doman weaves together the Catholic faith, a classic fairy tale, and murder mystery. Catholic high schoolers won't be able to put this thriller down. The best part? Once it's over, you can check out Doman's other fairy tales!
Highly recommended for older teenagers (15 and up).
---
What are your recommendations for pre-teen and teen summer reading? Leave titles in the comments below!