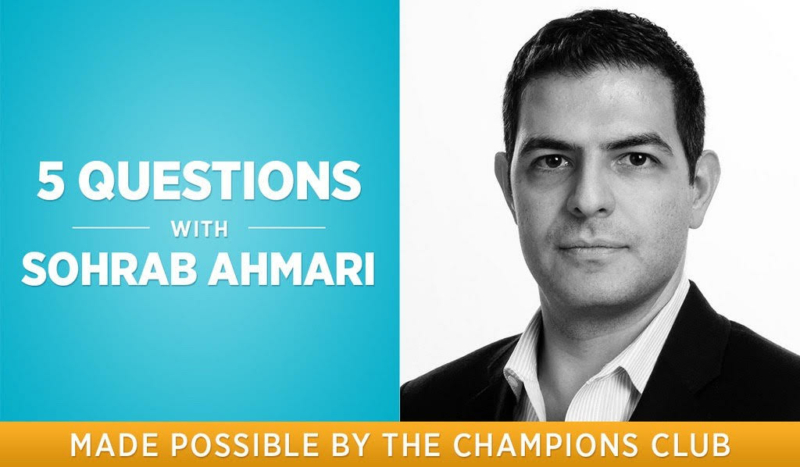 CV NEWS FEED // Sohrab Ahmari is an Iranian-American writer and convert to Roman Catholicism. He serves as op-ed editor of the New York Post, and he writes frequently for numerous publications both Catholic and secular.
Ahmari is also the author of a number of books, including "From Fire, by Water," on his intellectual journey to the Catholic Faith, and his latest book "The Unbroken Thread: Discovering the Wisdom of Tradition in an Age of Chaos," which readers are encouraged to find here.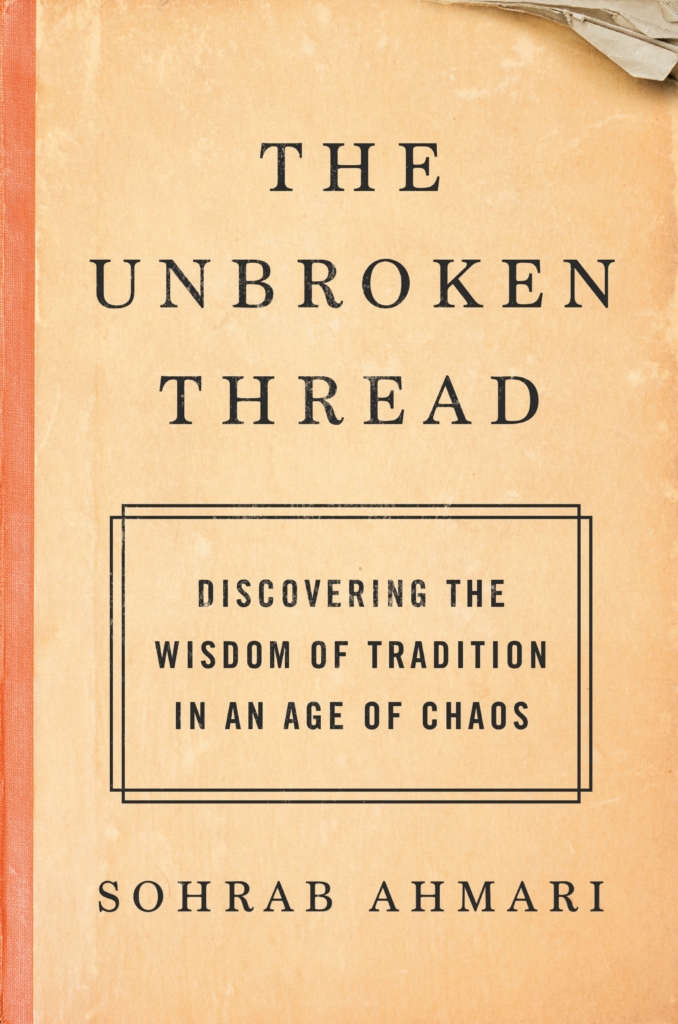 CatholicVote had the opportunity to ask Ahmari 5 questions this week. Please find that interview below.
CatholicVote: In a relatively short time you've gone from a single Iranian atheist to a married American Catholic! You're also a father, and in your new book, The Unbroken Thread, you write quite a bit about your young son Maximilian, named for Saint Maximilian Kolbe. Tell us about what you've come to believe about family as it relates to public policy.
Ahmari: I've come to believe, as holy Church has taught, that the family is the essential unit of the nation and the political community; the protector, especially, of women and children; the guarantor of ordered community down the generations; and a sacramental icon of Trinitarian love. What that means, policy wise, is that everything we do as a society should be ordered to protecting the natural family and to make it easier for Americans to form and sustain families. The wonks can niggle over the details, but for starters, all economic arrangements must be ductile to the needs of family well-being, rather than the other way around, with the ultimate aim that a single income should suffice to maintain a family, as Catholic Social Teaching has always insisted.
CatholicVote: The figures you write about in The Unbroken Thread can teach us a lot about freedom. It's easy for American conservatives to talk of freedom. But it has turned out to be just as easy for the Left, who've appealed to "freedom" to advance policy agendas that attack religious liberty, and of course unborn life. Would you tell us some of your thoughts on freedom? Is it something that comes at a personal cost?
Ahmari: The aim of the book is to make the case for the premodern account of freedom — freedom as self-limitation — against the post-Enlightenment variety — freedom as mere autonomous "choice." Premodern freedom comes at a "cost," in the sense that it corresponds to duty and urges to tame and govern our interior tyrants, which isn't easy. But the cost is well worth it, because the result is true freedom, whereas we see clearly today that the modern account of freedom — as mere choice, "keeping our options open" — is no freedom at all, but ultimately leads to slavery, whether that's slavery to market-fundamentalist economic arrangements that threaten the family, or to porn, or to opioids, or what have you.
CatholicVote: You're a highly regarded conservative thinker. You're also a Catholic. Among American conservatives, is there (or ought there to be) something unique about Catholics when it comes to politics?
Ahmari: Yes, sure. I think anyone who takes Catholic Social Teaching can see how, too often, the "left" and "right" in this country are two sides of the same coin, advancing the same disordered account of freedom, only in different realms — the "right" in the boardroom, the "left" in the bedroom. A truly Catholic politics in the United States in 2021 must start with a critique of this perverse dynamic and point out how it has paradoxically yielded unfreedom, that is, failed on its own terms. And Catholics have a rich philosophical and theological language for articulating this failure.
CatholicVote: Critics of so-called "illiberal" or "integralist" thought say it rejects the best aspects of classical liberalism — including religious liberty — which are intrinsic to the American political order from its founding. How do you respond? Do people who do not accept the truth of the Catholic faith have a natural right not to? Would the ideal political order protect such a right?
Ahmari: I would point out that the threats to religious liberty come precisely from liberalism today; that we live in a sense under a kind of liberal theocracy, only with perverse gods and altars worshipped in the public square. If the past few years have made anything clear, it is that the classically liberal dream of religious neutrality is a mirage: Our society will always enshrine some orthodoxy or other. The only question is whether the orthodoxy in question is as humane and reasonable as historic Christianity, or whether it's the unreasonable and frankly monstrous orthodoxies of gender theory and critical race theory. And when I propose this idea to serious believers who aren't Catholics, they instantly understand and appreciate it. Despite our serious theological differences, we people of faith all have much more to fear from actually existing liberalism (as opposed to the "classical" version that only exists in the minds of conservative and libertarian think-tankers and nowhere in the real world). And yes, a nonliberal social order would protect religious liberty — consistent with and delimited by the "general welfare" of the whole, as taught by Vatican II's declaration in Dignitatis Humanae.
CatholicVote: You've written eloquently about the threat of corporate power's role in our culture. In fact, you have personally gone toe-to-toe with Big Tech! Would you share your thoughts on the outsized power of these corporations, and what we might do to counter it, both politically and in our personal lives?
Ahmari: The lesson of Big Tech censorship and other abuses of the kind is that for too long, Americans of all stripes have only concerned themselves with checking public — that is, governmental — tyrannies, losing sight of the possibility of private tyrannies, a danger the classical and Christian tradition was supremely alert to!