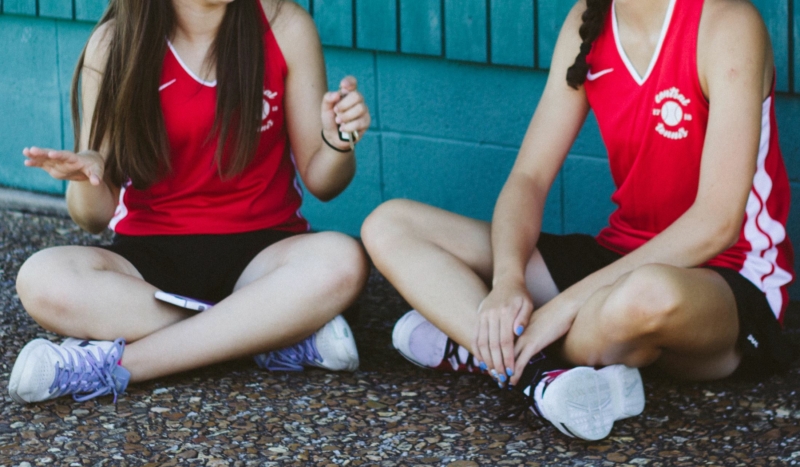 CV NEWS FEED // An Illinois highschooler was accused of hate speech and banned from her local YMCA after complaining that men were allowed in the women's locker room.
Abbigail Wheeler, 16, was swimming for the Springfield YMCA swim team when she walked in on two biological males changing in the womens' locker room on April 27, 2023.
Alex Totura, the YMCA head swim coach, refused to address the situation. A few weeks later, parents voiced concerns at the monthly meeting, but the local branch's Chief Executive Officer, Angie Sowle, told them they could do nothing about biological males in the girls' changing areas.
The YMCA likewise denied parental requests to ask "trans" swimmers to use private restrooms, and canceled a May 18 meeting that was planned to discuss the policy.
Following these events, Wheeler and a fellow teammate hung signs reading "Women's rights," "Biological Women Only," and "Safe Sport" in the womens' locker room protesting the issue.
Wheeler was barred from swimming at the YMCA after her coach discovered she was responsible for hanging the posters, calling them "hate speech."
The YMCA has denied accusations that it failed to protect its swimmers, appealing to Illinois state law that considers preventing "trans" individuals from using whatever bathroom they want "discrimination."
Activist and former Olympic swimmer, Riley Gaines tweeted about the situation on Sunday, saying she "had to go through the same thing" when Gaines had to compete against "trans" swimmer Lia Thomas.
The Illinois Freedom Caucus will host a press meeting for Wheeler on July 14 at Rotary Park in Springfield, Illinois.