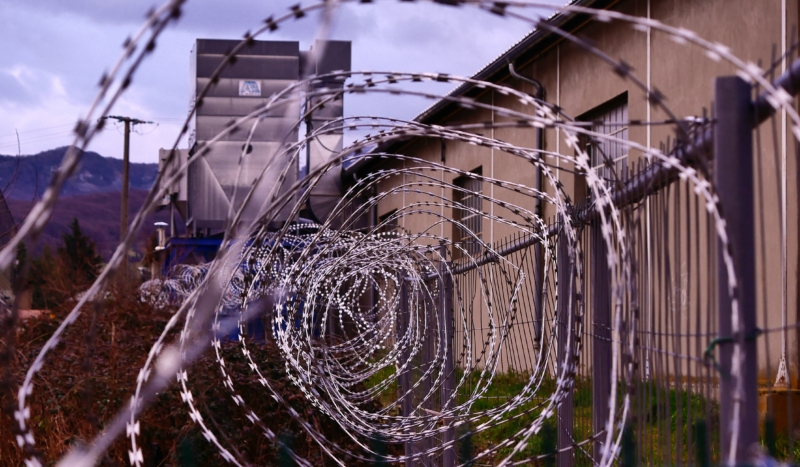 CV NEWS FEED // Following an outraged response from a group of conservative state lawmakers known as the Wyoming Freedom Caucus, the Wyoming Department of Corrections recently clarified its policy governing the treatment and housing of "transgender" inmates. 
According to The Cowboy State Daily, the WDOC said the language in its policy is simply complying with the Prison Rape Elimination Act, a federal statute that permits "trans" individuals to live in opposite-sex facilities.
The WDOC offers "trans" and "intersex" inmates the option to shower or undress separately from other offenders, but does not require "trans" inmates to use these alternative spaces. WDOC does not, however, offer males or females other facilities if they are uncomfortable sharing intimate spaces with a "trans" person who is in fact of the opposite sex.
According to the WDOC policy: "Placement and programming assignments for each transgender or intersex inmate shall be assessed at least twice a year by the TRC [Transgender Review Committee] to review any threats to safety experienced by the inmate."
"In deciding whether to assign a transgender or intersex inmate to a facility for male or female inmates, and in making other housing and programming assignments, the agency shall consider on a case-by-case basis whether a placement would ensure the inmate's health and safety, and whether placement would present management or security problems," the policy states.
The Wyoming Freedom Caucus rejected the policy, pointing out the dangers it poses to female inmates. "It is wrong to force female inmates to share spaces with males. Men cannot become women, and women cannot become men," the Caucus said in a statement early Thursday. 
The Caucus is calling on WDOC to "reverse this egregious policy decision," arguing: "Continuing to ignore the cultural rot creeping into Wyoming will only result in harm to women."
The WFC also said that "the updated policy also raises questions as to whether Wyoming taxpayers will now be footing the bill for gender mutilation treatments within our state prison system."
In response, WDOC released a statement calling WFC's question about gender mutilation treatments "factually misleading" and saying that all medical treatments are provided if "medically necessary" by "contracted licensed medical staff.".
WDOC has not responded to a request for further comment.