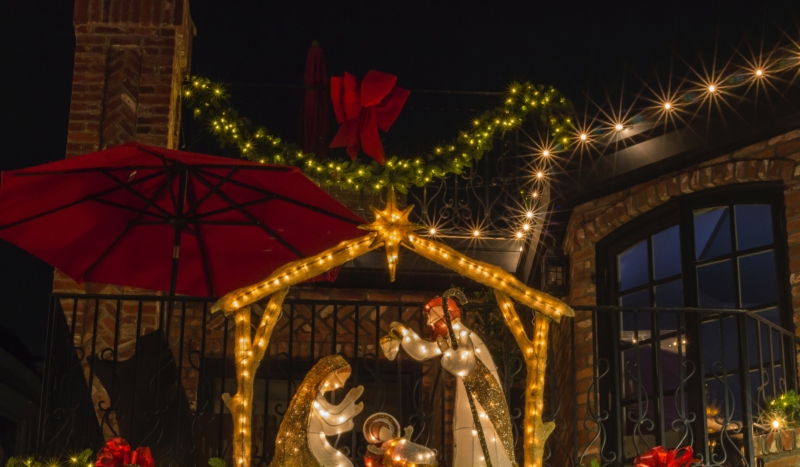 CV NEWS FEED // A city in Wisconsin has retracted its ban on Christmas decorations in public spaces after receiving a wave of backlash against the policy. 
The controversy began after the Wauwatosa city manager's office sent an email to its departments on November 9 instructing officials not to use religious decorations or those "solely associated with Christmas (such as red and green colors) when decorating public spaces within city buildings."
"Instead we encourage you to opt for more neutral and inclusive decorations that celebrate the season without favoring any particular faith belief system," the email continued.
The city manager's office suggested secular winter symbols such as snowflakes as an alternative.
"By embracing inclusive decorating practices, we can reinforce our commitment to being a more equitable and welcoming place for all people who live in Wauwatosa, do business in our community, and our coworkers," the email stated.
Wauwatosa City Administrator Jim Archambo has since backtracked, stating in a follow up email that the previous memo was only meant to urge "our employees to consider all members of our community before deciding how to decorate public spaces in city-owned government buildings."
The initial email, Archambo claimed, was not meant to be considered " a policy directive" or "a requirement to decorate or not decorate a certain way."
Archambo stated employees "are free to decorate in the manner they have historically decorated or alter their decorations to be more inclusive at their discretion."
Liberty Counsel, a non-profit specializing in religious freedom, sent a letter of complaint to the city on Monday demanding "the immediate retraction of the unconstitutional ban on Christmas holiday symbols, decorations, and expressions that the city of Wauwatosa sent via email to city employees."
The letter continued:
Liberty Counsel cautions any City department from unlawful retaliation against any employee who declines this unlawful directive. The Christmas holiday ban violates the U.S. Constitution by showing hostility toward Christianity. The First Amendment does not permit the City to eliminate Christmas holiday symbols or expression in a misguided attempt to be "inclusive" by eliminating all traditional elements of expression regarding a federally and state recognized holiday.
Referring to "the city's effort to comprehensively eliminate Christian symbols," as "Orwellian," Liberty Counsel demanded the policy be revoked by November 24, or else it would take further legal action against the city.