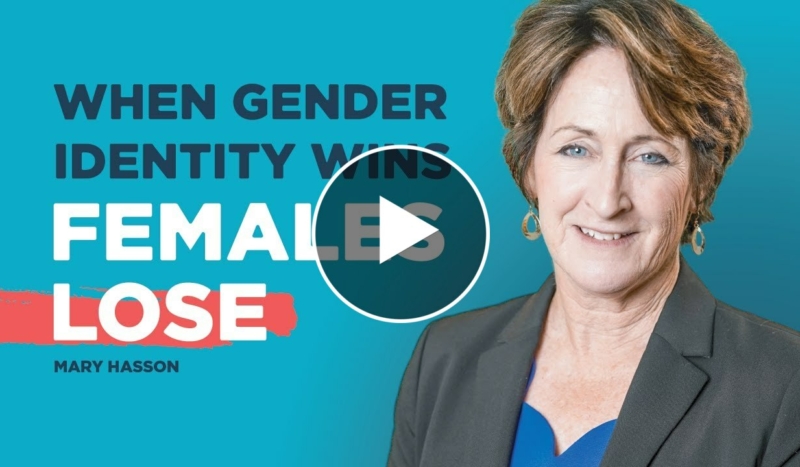 "In Schools and universities, males who identify as girls and women must be permitted to join and compete on girls' athletic teams—all because of 'gender identity.' This means females lose out. Their spots on the team, their championship victories, their scholarship opportunities."
-Mary Hasson, EDIFY Episode, "When Gender Identity Wins, Females Lose"
This idea from Mary Hasson's EDIFY video was foremost in my mind when I attended "Soccer Night" in my town with 2,000 of my neighbors. It's an annual October Saturday event, featuring the girls' and boys' varsity soccer teams for our town's high school vs. the teams from a bordering town. It's easily the biggest crowd most of these young athletes have ever and will ever play before. Because of that, it's a night that many students will remember for the rest of their lives.
I wondered how everything would change if one of the boy players came to identify as a girl and tried to go with a girls' team. Likely, he would dominate the game and become the major headline of the night. Is there any question how it would change the game dynamics and the total experience for all the girl players on both teams — as well as the 2,000 fans in attendance, many as young as kindergarten age?
After so much progress in providing girls as many opportunities as boys to play high school and college sports, who are the voices fighting for the wellbeing of our daughters against the consequences of transgender ideology? I'm grateful for Mary Hasson.
You can watch Mary Hasson's EDIFY episode below.