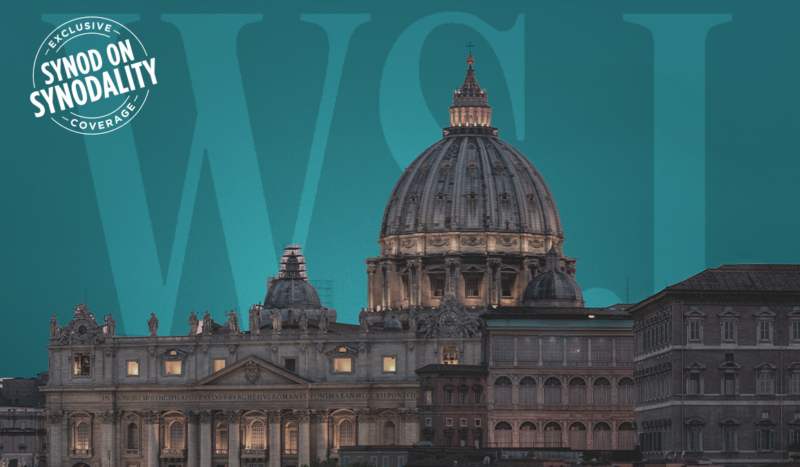 CV NEWS FEED // The 2023 Synod on Synodality is nothing more than an ambiguous meeting of church officials and laity to discuss non-urgent topics in the Church, according to a senior fellow at the Ethics and Public Policy Center.
Francis Maier, a senior fellow in Catholic studies at the think tank in Washington, D.C., said in a Wall Street Journal opinion piece that the Synod is supposed to be "a conversation with the pope" about important issues that the Church is currently facing.
"The problem is that synodality is hardly the most urgent issue facing the Catholic world; it's an ambiguous theological concept that, in the end, will mean whatever the pope wants it to mean," he wrote.
"And that's likely the point," he continued. "Pope Francis has very different priorities from his predecessors and intends to pursue them, solidifying his place as the most authoritarian Roman pontiff in decades."
Maier wrote that "The pope has the ability to guide the discussion to the results he wants, and the meetings invariably feature a degree of political maneuvering and agenda manipulation."
As reported by CatholicVote, synods do not carry legislative power, but are instead intended to serve a consultative purpose. However, much of the synod, including its participants and topics for discussion, are heavily controlled by the pope.
Maier said that one example of "agenda manipulation" includes the sudden introduction of the word "synodality" at the 2018 Synod on Young People. According to Maier, it was "smuggled onto the agenda too late for any real discussion."
"To this day, most lay Catholics and many clergy can't define the word or its implications," Maier wrote.
Although synods are intended to foster unity, Maier is concerned that the 2023 Synod will only bring more confusion to the faithful throughout the world, especially after five cardinals' concerns about the blessing of same-sex couples, the ordination of women, and other controversial issues were shut down by the Vatican earlier this week.
Though Maier expounded on Pope Francis' weaknesses, he was careful to say that the pope's priorities are not necessarily always wrong. In addition to pointing out that Pope Francis' decisions sometimes lead to more confusion and ambiguity within the Church, Maier noted the pope's virtues, including a deep commitment to mercy, charity, care for the poor and excluded, as well as "a thoroughly biblical sense of stewardship for creation."