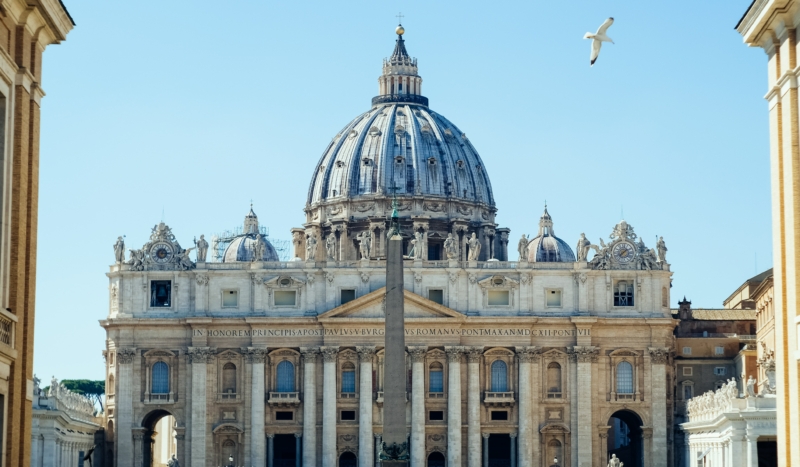 CV NEWS FEED // The Vatican's Dicastery for the Doctrine of Faith responded recently to a letter written by the Czech Episcopal Conference asking about guidelines regarding the administration of the Eucharist to divorced individuals.
Cardinal Dominik Duka, Archbishop Emeritus of Prague, wrote the letter on behalf of the Czech Episcopal Conference. He sent it to the Vatican on July 13. The Dicastery, under Cardinal Victor Emmanuel Fernandez, responded to the letter last week.
In the letter, the Dicastery noted that the issue was addressed in Pope Francis' apostolic exhortation, Amoris Latetitia. In it, the Pope wrote that persons who normally could not access the sacraments due to an impediment could receive them if "there are limitations that mitigate responsibility and guilt."
The Czech conference asked the Vatican to clarify on how one is to determine whether the circumstances mitigate responsibility and guilt. The Vatican said it begins with the accompaniment of the individual, inviting him or her to participate in other aspects of the faith.
This process of accompaniment "does not necessarily end with the sacraments but can be oriented towards other forms of integration into the life of the Church: greater participation in the community, involvement in prayer or reflection groups, or engagement in various church services," said the letter.
The letter directed the bishops to consider the discussion of accompaniment in Amoris Latetia, which states that "all priests have the responsibility to accompany the interested parties on the path of discernment."
What authority episcopal tribunals have over these cases was one query Duka posed. The Dicastery affirmed that tribunals have a duty to issue declarations of nullity but acknowledged the existence of complicated cases. In such cases, the tribunals are to use discernment.
"It must partake in a path of discernment that stimulates or renews personal encounter with Jesus Christ even in the sacraments," said the Dicastery.
It recommended that the bishops advise divorced and remarried couples to reflect on how the divorce impacted those around them.
"They must discern how this impacted their children when the marital union entered into crisis; whether there have been attempts at reconciliation; the situation of the abandoned partner; the consequences of the new relationship on the rest of the family and the community of the faithful," wrote the Dicastery.
The letter was released the day prior to the opening of the Synod on Synodality. Synod participants are discussing controversial issues in the Church, including how divorced Catholics can participate in the mass and the Church.