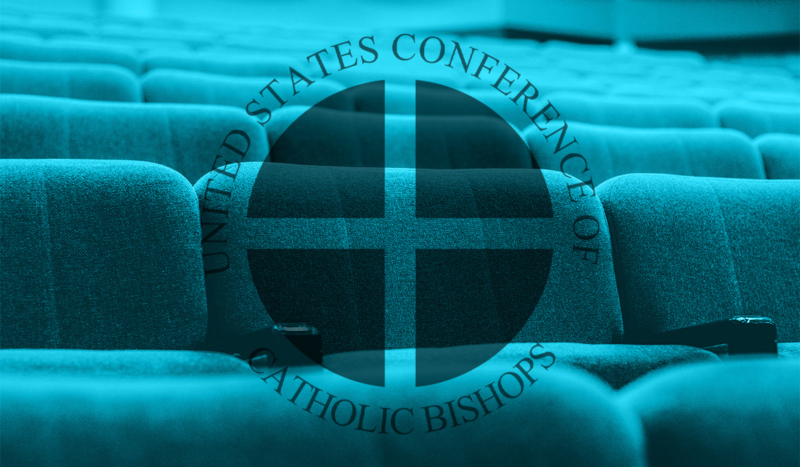 CV NEWS FEED // The U.S. Conference of Catholic Bishops (USCCB) is meeting in Baltimore, Maryland this week for its annual Fall Plenary Assembly, voting on new committee chairman positions and providing updates on current events such as the conflict in the Holy Land.
The bishops voted on new chairs of several USCCB committees on November 14. 
In a 187-55 vote, the bishops reelected Archbishop Paul Coakley of Oklahoma, a Pope Benedict XVI appointee, as Conference secretary and chairman of the Committee on Priorities and Plans over Archbishop Alexander Sample of Portland, Oregon.
The bishops elected Bishop Daniel Thomas of Toledo as the chairman-elect of the Pro-life Committee in a 161 to 84 vote over Archbishop Salvatore Cordileone of San Francisco, California.
In a 126-116 vote, the bishops also voted Bishop Robert Brennan of Brooklyn, New York as the chairman-elect of the Cultural Diversity Committee over Bishop Earl Fernandes of Columbus, Ohio.
Bishop David O'Connell was voted chairman-elect for the Committee of Catholic Education over Bishop James Conley of Lincoln, Nebraska. O'Connell had 144 votes, while Conley had 101.
With 142 votes in favor, Bishop William Byrne of Springfield, Massachusetts was voted as chairman-elect for Communications over Archbishop Christopher Coyne of Hartford, who received 103 votes.
In a 125-118 vote, Auxiliary Bishop James Massa of Brooklyn, New York was voted chairman-elect of the Committee of Doctrine over Bishop John Doerfler of Marquette, Michigan.
In a 146-97 vote, the bishops elected Bishop Daniel Mueggenborg of Reno, Nevada, as the chairman-elect of the National Collections Committee over Bishop Shawn McKnight of Jefferson City, Missouri.