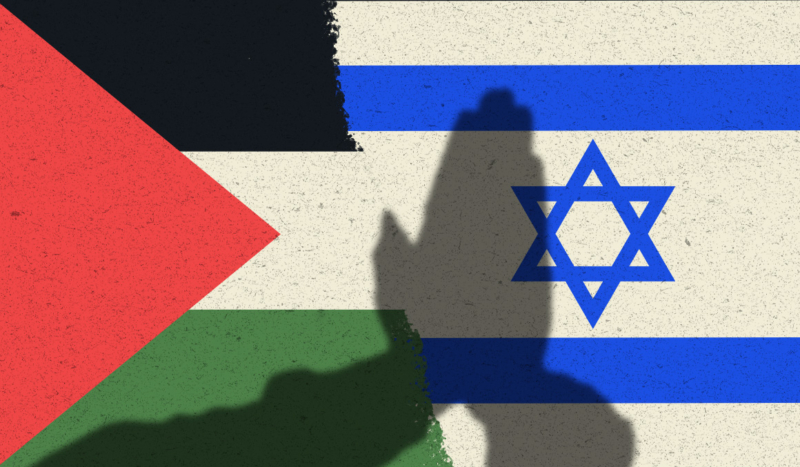 CV NEWS FEED // The United States Catholic Conference of Bishops (USCCB) has released a statement regarding the rise of religious hatred in the U.S. since the start of the Israel-Hamas war in early October.
In the statement, USCCB Chairman of the Committee on Religious Liberty, Cardinal Timothy M. Dolan of New York, "issued a sharp rebuke"of the current political climate and called for an end to violence.
"In recent days here in America, where for hundreds of years many have sought refuge from religious persecution, we have seen outbreaks of religious hatred that shock the conscience," the cardinal said.
Popular opinion in the U.S. has become increasingly polarized as Americans disagree about who is at fault for the ongoing war between Israel Defense Forces (IDF) and Hamas, an Iran-backed Islamic militant group that has been the de facto authority in Gaza since 2005. The group is widely considered to be a terrorist organization. 
Pro-Palestine demonstrations have swept across the nation in light of the escalating humanitarian crisis in Gaza, as the IDF continues its blockade of the region and bombs heavily populated areas, where Hamas' military operations are based.
Many pro-Palestine demonstrations have occurred at elite universities, prompting many to blame "wokeness."
Videos circulating on social media depict violence among Americans at these demonstrations.
As NBC News reports, threats against Muslims in the U.S. have seen a significant spike since the start of the war.
In his statement, Dolan referenced the case of a man accused of murdering a six-year-old Muslim boy in Chicago, noting the suspect "reportedly identifies as a Catholic." 
"Nothing could be more antithetical to our Church's teachings than this man's alleged crime," he said, adding: "and as countless voices celebrate the brutal terrorist attacks of October 7, our Jewish brothers and sisters reasonably fear for their lives."
According to the Wall Street Journal, the death toll in Gaza has risen to over 10,000 since October 7. Nearly 70% of those deaths are women and children. More than 25,000 thousand Palestinians have been injured in the conflict.
The Israeli Foreign Ministry has reported over 1,400 deaths.