September 8th marks the birthday of the Blessed Virgin Mary and the anniversary of CatholicVote. Since 2005, CV has been dedicated to helping American Catholics live out their faith in the public square.
Here are five defining moments and initiatives of CatholicVote's first 17 years. Thanks to our generous donors – and especially our Champions – for making it all possible!
---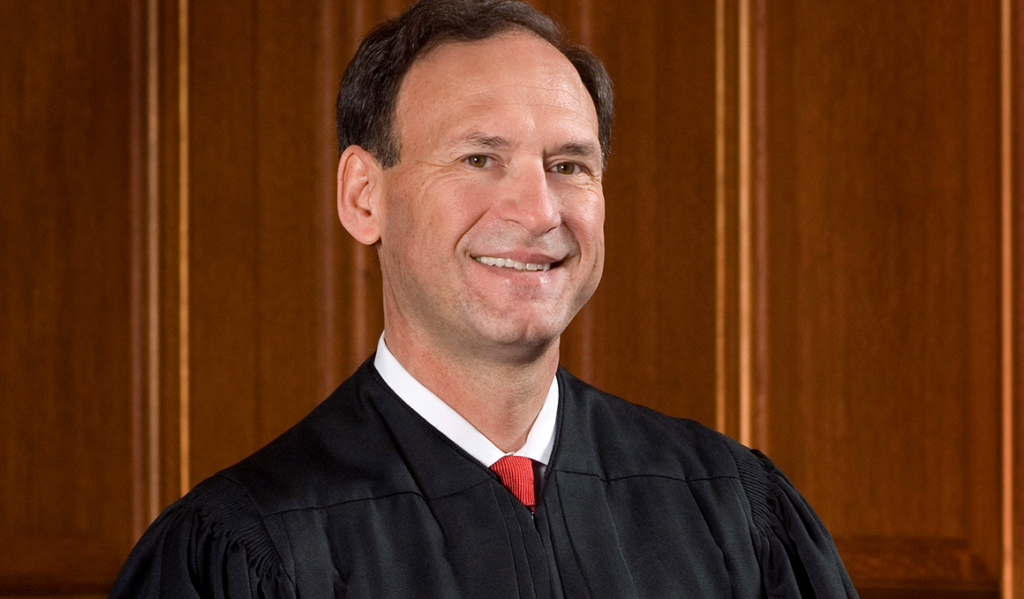 Advocating for (and against) SCOTUS Nominations
In 2006, we were quickly thrust into the judicial-nomination process when Justice Sandra Day O'Connor retired. We led a coalition of groups opposing the nomination of Harriet Miers. We succeeded, and Samuel Alito was the new nominee. 16 years later, Justice Alito would write the Court opinion in the Dobbs vs. Jackson case.

CatholicVote was also on the front lines supporting the nominations of constitutional originalists Neil Gorsuch, Brett Kavanaugh, and Amy Coney Barrett. Our advocacy – one of our most important efforts – helped solidify the votes to overturn Roe vs. Wade.
---
First Viral Video: 2008 Voter Guide
Our first video to go viral started as an experiment in the early years of YouTube. We envisioned a movie-type trailer that would inspire Catholic voters with beautiful music and arresting images. We wanted to awaken consciences and show that the sanctity of human life isn't just a political power play, but is part of the Church's holistic and exciting vision for civilization.
The 2008 video still defines what CatholicVote is today," commented CatholicVote president Brian Burch.
The central insight of that video was that the two greatest apologia for the Church are its beauty and the lives of its saints. No one ever talks about beauty in politics – we are talking about doing something that would arrest the soul – enchant people with the vision that the Church has with its answers to political debates.
---
2009 Super Bowl Ad
After the 2008 video went viral, there was definitely pressure to follow up with something big. While the election of Barack Obama was certainly a setback for religious freedom, the unborn, and the family, CatholicVote saw a way to celebrate life through the new president himself.
The 2009 "Imagine" video follows President Obama's life to his election – and then cuts back to an ultrasound of an unborn child. The final caption, "Life, imagine the potential," sent a clear message that the gift of life is always to be welcomed.
CatholicVote tried to run the ad during the 2009 Super Bowl, but after initial approval, NBC ended up rejecting it, thereby giving the ad even more attention. The overwhelmingly positive response led to a reworking of the ad for another video that ultimately aired during the finale of American Idol. 
It also inspired our 2015 viral video "Not Alone"!
---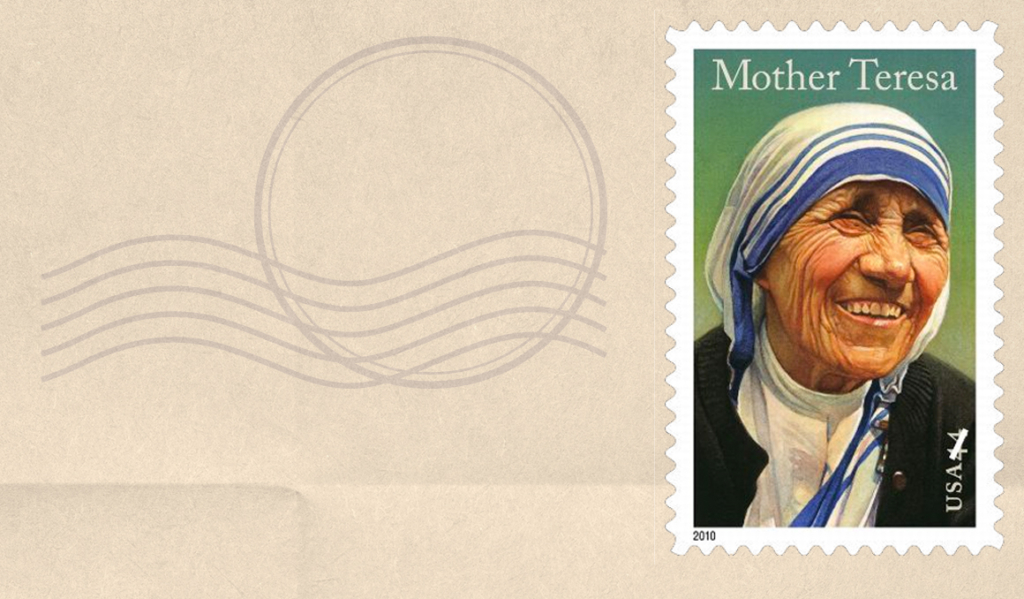 2010 Mother Teresa Stamp Debate
When the U.S. Postal Service announced a stamp commemorating the late Mother Teresa, an atheist group Freedom from Religion protested and urged the USPS to pull the stamp.
CatholicVote urged the U.S. Postmaster General to "stand by [his] decision to issue the stamp, and to reject the bigoted attacks aimed at trashing this faith-filled nun."
"When the post office announced they'd do a stamp for Mother Teresa," said Josh Mercer, "another organization sent out a statement protesting honoring someone in a religious habit."
"We try to speak on behalf of all Catholics – and we got 250,000 people to sign a petition in support of the stamp," remembered CatholicVote Communications Director Joshua Mercer.
It was one of the early ways in which we developed our identity – [CatholicVote] is more than just trying to get people elected or confirm judges. We really want to speak for Catholic laity who have no other voice. Small victories like this are so important – they matter to Catholics in the pew.
---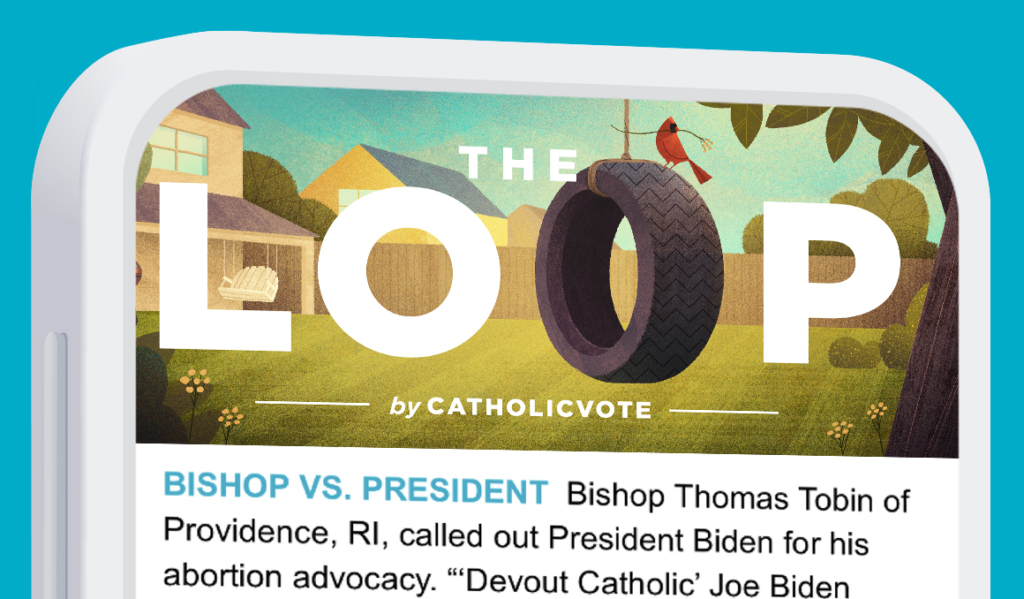 LOOP Founded 2015
The LOOP has truly become the go-to media source for Catholics in America. From 3,000 readers in 2015, its subscriber base has surpassed 300,000 so far this year.
The LOOP takes in 2,000 new readers every week and its audience is fiercely loyal, with an average daily open rate that is over twice the industry standard.
On the 17th birthday of CatholicVote – September 8 – the LOOP will send its 2,000th news run-down to over a quarter of a million Catholics.
To celebrate, the LOOP will soon launch LOOPcast, a weekly podcast featuring LOOP staffers who bring a unique Catholic perspective to the day's top headlines.
---
It's been a great 17 years so far – and with so much work still ahead, the CatholicVote team wants to thank you for your support and encouragement, and for keeping us accountable to our mission.
We measure success not by political victories or dominating social media, but by whether we are faithful to the Church and to you. So, let us pray, work, and shape America's future together!
If you would like to join in supporting more great moments like these, check out our Champions monthly donor program here!