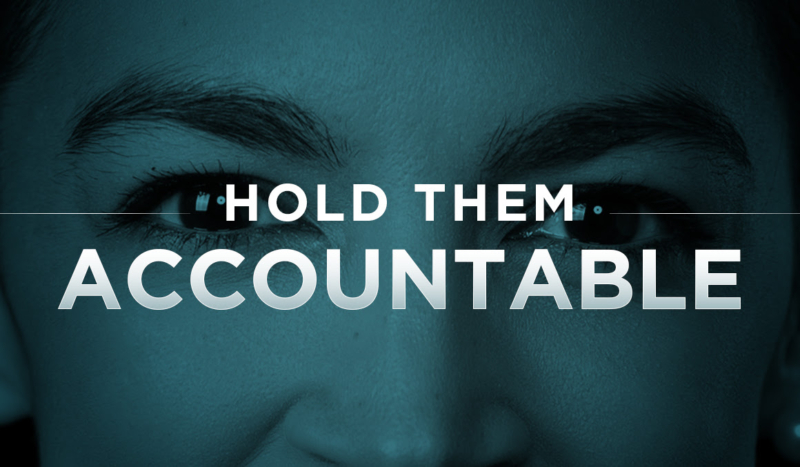 The letter was so brazen.
Even by politicians' standards.
It was a letter sent to the U.S. bishops last June, signed by nearly 60 pro-abortion members of Congress who profess to be Catholic. They feared the bishops were about to adopt a policy addressing the public scandal of pro-abortion politicians receiving the Holy Eucharist.
These signers claimed they "agree with the Catholic Church about the value of human life" but that they favor merely "promoting alternatives to abortion" rather than stopping abortion itself.
Yet every signer of the letter but one voted in favor of the appalling and radical Women's Health Protection Act. That legislation would eliminate and repeal every single pro-life protection from every single state in the union – and would force all taxpayers to pay for abortions.
But it's not only their hypocrisy that is so grating – they proceeded to lecture the bishops on Catholic teaching!
These politicians wrote:
"To pursue a blanket denial of the Holy Eucharist to certain elected officials would indeed grieve the Holy Spirit and deny the evolution of that individual, a Christian person who is never perfect, but living in the struggle to get there."
This is nonsense – and we all know it.
Our bishops aren't asking our political leaders to be perfect. They just want them to publicly uphold our foundational teaching on life – and to work to stop the killing!
So what can we do now?
Well, we can't excommunicate these politicians. And we can't force the bishops to do it either.
But we can fire these politicians.
Every election, CatholicVote targets the states and districts where we have the best chance to replace a pro-abortion politician with a pro-life one.
But as we look at which races to focus on, the brazen politicians who lectured our bishops are now at the very top of our list.
These pro-abortion "Catholic" politicians are hoping you will forget about their shameless attempt to put the bishops in their place.
We've got the list.
We've prioritized the races.
And with your help, we will work to defeat every single one.
Brian

P.S. Want the full list of signers?
>> Here's a link to their letter for reference.

>> Here's a list of each signer of the letter — with information on which state and district they currently represent.

>> And here's a link to their press release about the letter.