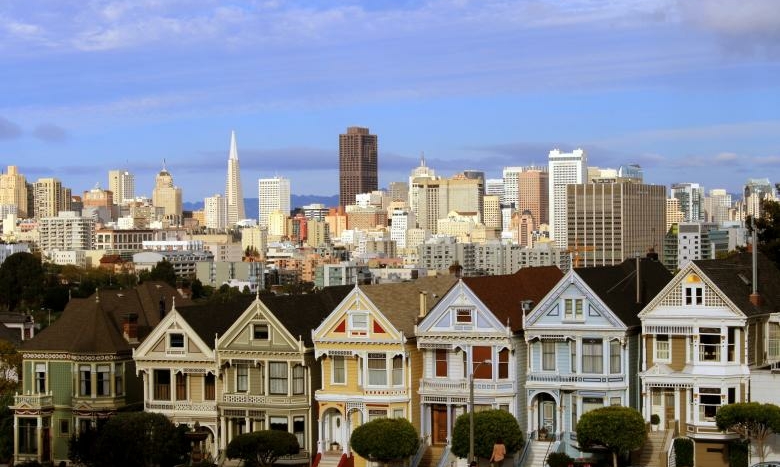 CV NEWS FEED — Michelle Tandler, founder of Life School, lover of San Francisco, and social media influencer, took to Twitter this December with a gloves-off challenge to progressivism.
San Francisco's demise, with its crisis of homelessness, crime, and failed schools, has led her not only to question its all-powerful Democratic party, but also to go public with confronting accepted progressive wisdom.
What's Wrong With San Francisco
She begins by stating some basic facts.
"Here is what confuses me about San Francisco.

We have the most liberal, left-wing government & population in the country.

We have a $13B budget.

And we have 8,000 people sleeping in the rain this week.

Can someone please explain this to me?"
Instead of taking off with her friends for an expensive Christmas getaway in Cancun, Tandler spent December 25 driving around her beloved city in the rain looking for that explanation.
She passed through multiple neighborhoods, snapping photos of tent cities and "zombies" that she shared in her thread.
What do progressives stand for, exactly?

I thought it was about making things more fair.

About standing up for the little guy.

About human rights, equality (equity?), compassion.

San Francisco (to me) looks like the least compassionate city on the planet.
She's been tweeting about San Francisco for "about two years now," hoping to "inspire civic engagement & interest in local politics." She's tried to ask questions in order to improve life for the city's underprivileged.
The Failures of Progressivism
Michael Shellenberger's new book San Fransicko: Why Progressives Ruin Cities asks and answers many of Tandler's questions. He provided Tandler with a new outlook on the causes of her city's demise and confirmed her suspicion that progressive policies have actually exacerbated, not solved, urban demise.
Progressivism is, as Shellenberger has pointed out, a failed ideology that perpetuates a victim mentality and thus victimhood in society's most vulnerable. It keeps designated populations utterly dependent on the state and, Tandler suspects, does so on purpose.
Tandler's also found that in America's most progressive city–and now throughout the country– certain questions are not allowed.
Why have I never learned about the case for gun rights? Or about the values of Islam?

What are the arguments against abortion? Why do so many people not want to take the vaccine?

Why am I not allowed to ask these questions without being accused of "doing harm"?
Tandler says there's no room in the progressive ideology for discourse. It's about dependence and docility.
The Local Political Landscape
She attended a Board of Supervisors meeting about the city's emergency order to refund the police. The meeting was flooded with calls to instead defund the first responders even more. Tandler was astonished:
I'd also like to know why the loudest voices right now against changing our approach are all white progressive women.
The #1 "advocate" for the homeless, Jennifer Friedenbach – called in to say 'Vote no on black lives don't matter!'
As a woman who values civil discourse, who wants to change the world and fight for the poor, Tandler has found herself inexplicably homeless politically.
The Lessons of History: We've Been Here Before
Tandler seems to acknowledge that her position is increasingly impossible in liberal enclaves like San Francisco. She's come to the realization as well, that we've been here before:
In college I studied totalitarian governments and how they came to power.

The similarities I see to many elements of society today are harrowing.
Tandler says that America's most progressive cities have become increasing hostile to anyone who questions their orthodoxy.