The parish First Communion season is upon us!
This is one of the biggest moments of a young child's life and, as with a Catholic wedding, the primary focus should be on the source and summit of our faith: this young child is receiving the Body and Blood, Soul and Divinity, of Jesus Christ for the first time.
As with weddings, Catholics also love a good party and giving gifts to celebrate the boundless joy of the sacraments.
Here is the definitive CatholicVote guide to gifts that are both memorable and fun for the young Catholic child.
A Resilient Rosary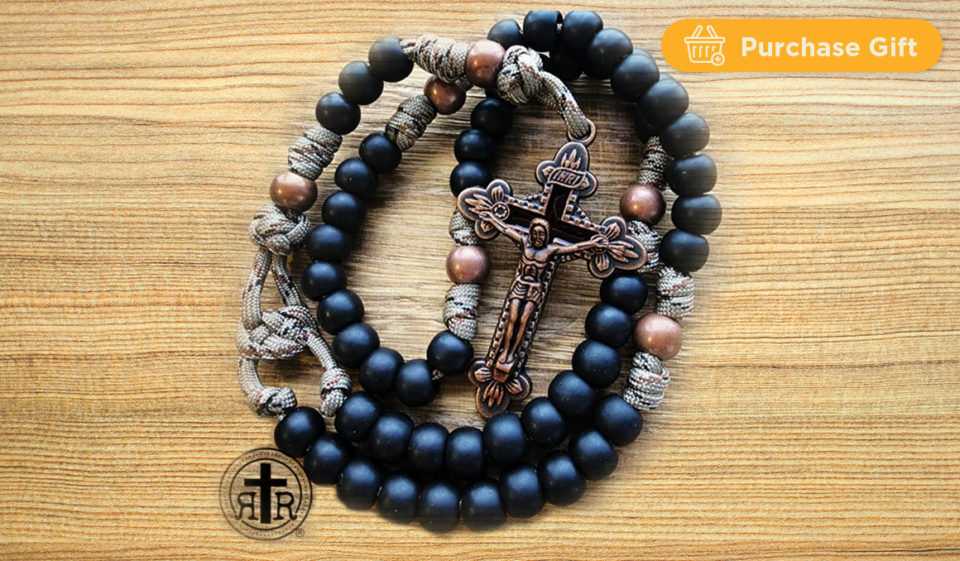 Don't get the child mother-of-pearl beads with lace-like wires that will break at first sneeze. These are small children, so go rugged with a Rugged Rosary. The name says it all. Strung together with genuine 550 military-grade paracord, these beads are unbreakable. 100% American made, the impressive selection of themed Rosaries can also be customized with add-on medals based on the First Communicant's patron saints.
A Daily Reminder: Decorate Their Lives!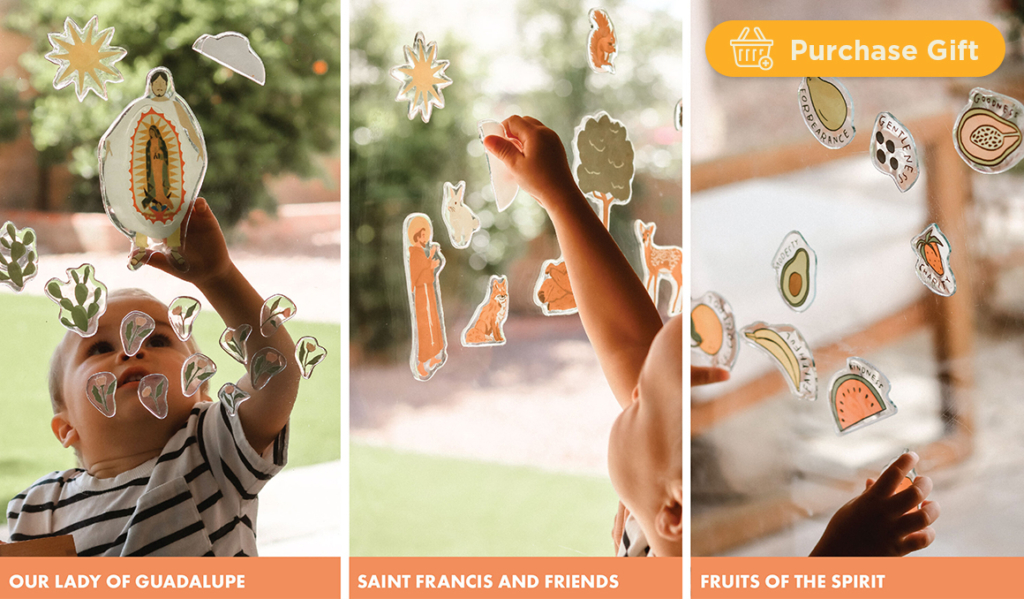 Kids love to decorate their rooms – and window gels are the perfect (clean!) option! Check out this Catholic-themed set from Be A Heart. Or you could gift them with a print from the Etsy shop "MrsTorresCreates" of either male saints or female saints to inspire them in the love of Christ!
Feed the Mind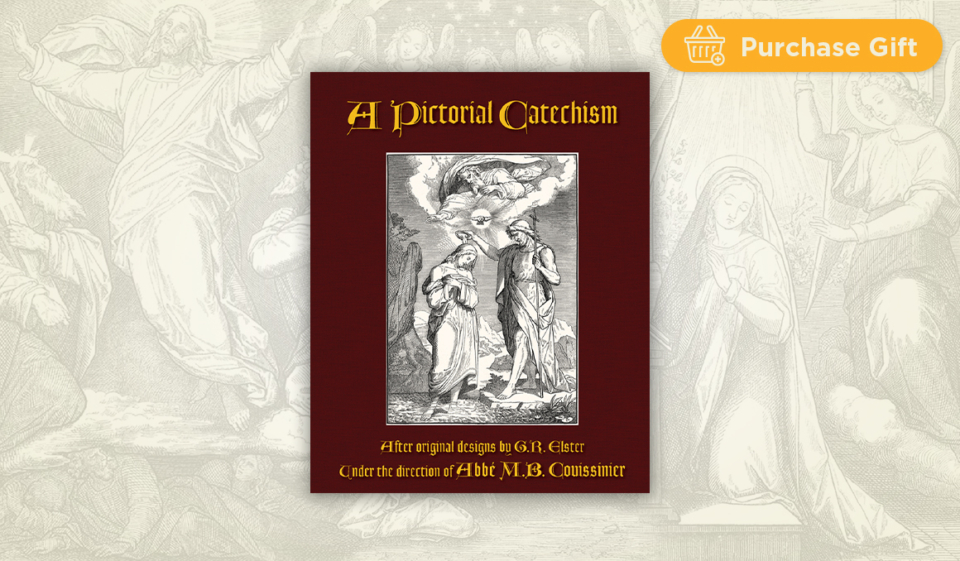 A Pictorial Catechism is possibly the world's most stunning catechism for children. With over 130 wood engravings from the Dusseldorf school, the book enlivens traditional Catholic prayers, the Creed, the Ten Commandments, and the basic tenets of the Catholic faith. St. Augustine Academy Press offers it in both paperback and hardcover – a treasure to last a lifetime.
Holy Cards That Last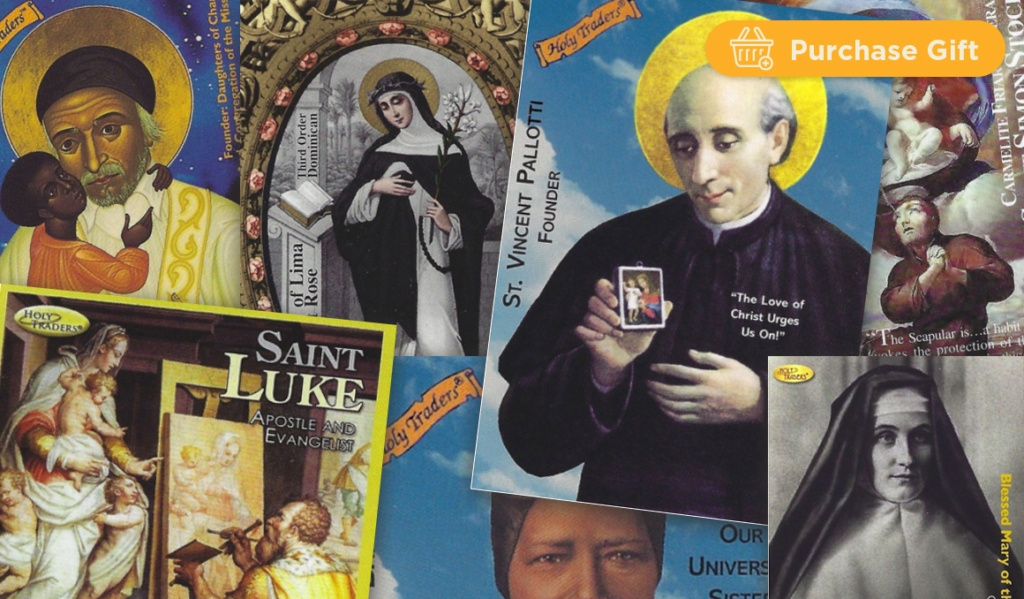 Instead of the usual holy cards with sallow saints gazing rapturously into the sunset, check out these Holy Traders. They come in collectible packs and feature images of saints from sacred art, graphic sketches, and photographs. They are durable and have the weight and feel of traditional baseball cards – something kids can enjoy and learn from for years to come.
Graphic Tees That Witness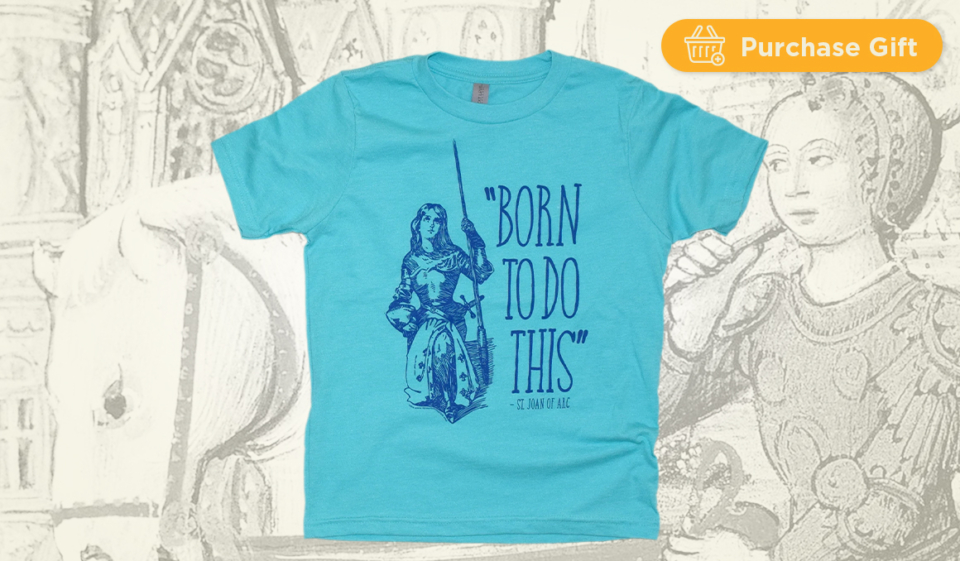 When the big party is over and the white dresses and suits are headed to the dry cleaner, give the kids something comfy to wear that also witnesses to their faith. Check out these great graphic tees from Totally Catholic Tees! Or customize their shirt with one of the many saints in stock at Petite Fleur Studios (see image below!).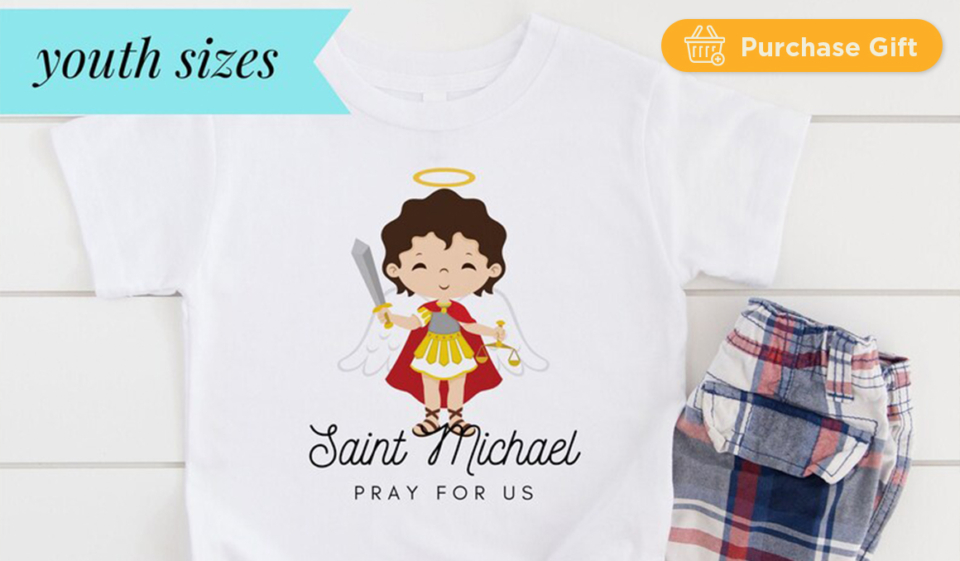 Imagine Miracles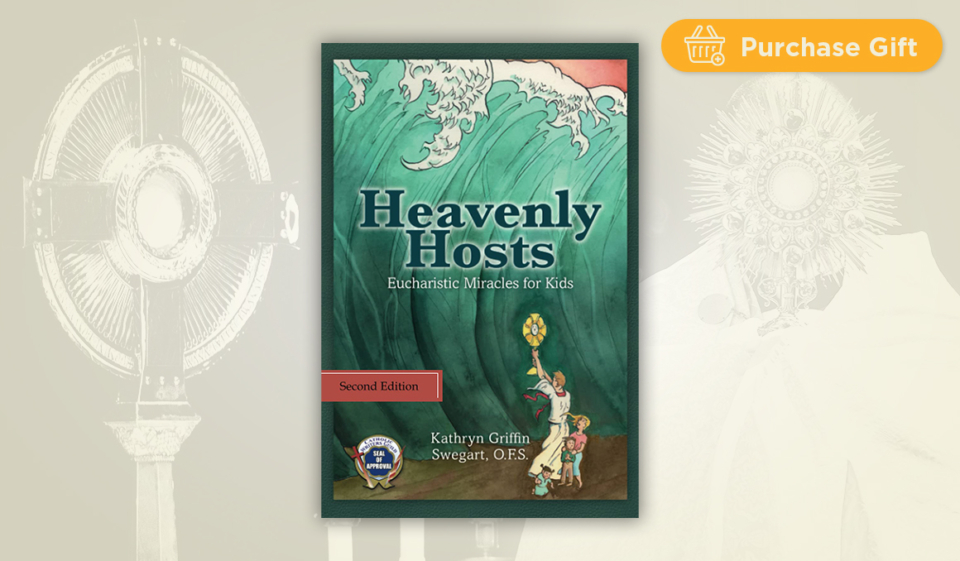 Being a Catholic is exciting, and young children will be enthralled by the true stories of mind-blowing miracles of the Eucharist from throughout history. Parents will also enjoy reading the short stories in Heavenly Hosts, all of which are approved for veneration by the Vatican.
Do you have a favorite go-to Catholic artisan for First Communion gifts? Please share in the comments below!