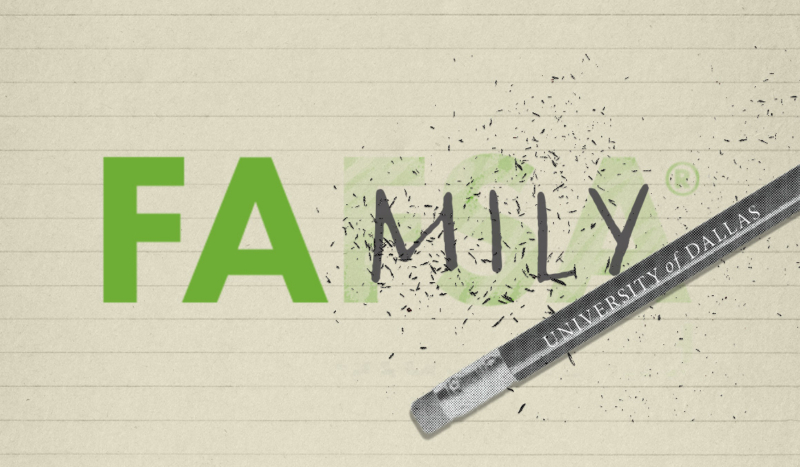 CV NEWS FEED // Following the recent elimination of the FAFSA "sibling discount," the University of Dallas (UD) is establishing a Family Grant for incoming freshmen who have another sibling in college.
The FAFSA, or Free Application for Federal Student Aid, recently reworked its questionnaire system and will no longer take family size into account, raising the out-of-pocket cost for families with multiple children in college.
But starting in Fall 2024, incoming UD freshmen will be eligible for $5,000 per year in aid if they have another sibling in college, regardless of family income or where the sibling attends college.
UD is a Catholic liberal arts university in northwest Dallas, Texas, that offers undergraduate and graduate programs grounded in Catholic teaching and tradition. The university's president, Jonathan J. Sanford, Ph.D., explained that he hopes this grant will make the school more affordable for large families.
"Many of the families whose children are applying to UD will be adversely impacted by the federal government's new FAFSA rules," he said. "With this grant, our hope is to make a UD education more affordable for families with multiple children in college so they can benefit from the unique formation of our nationally ranked Core Curriculum, our Rome Program and our strong faith community."
Before the changes, FAFSA determined a student's eligibility for aid through factors like household income, assets, and family size. If family resources are divided among multiple children in college, the family can afford less out-of-pocket per child. In these circumstances, the incoming freshman was eligible for more federal student aid through FAFSA's "sibling discount."
However, the FAFSA Simplification Act reduced the number of questions on the FAFSA by more than half, effectively removing the "sibling discount" for families with multiple students in college.