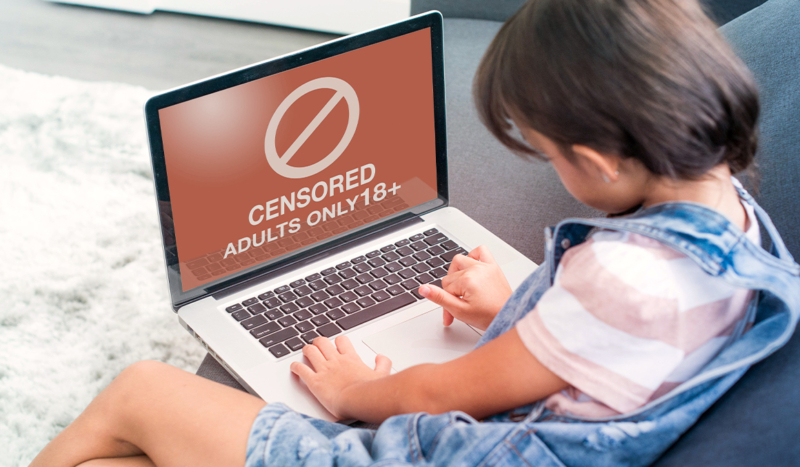 CV NEWS FEED // Hearings were held this week for a new Texas law that would effectively ban minors from viewing online pornographic content.
S.B. 2021, introduced by Republican state Senator Angela Paxton, would force porn distribution sites and publishers to require users to verify their age using a government-issued ID or other "commercially reasonable method."
The bill would make violators of the new law liable to the child's parents or guardians "for damages resulting from a minor's access to the material, including court costs and reasonable attorney fees as ordered by the court."
In a nod to privacy concerns, the bill also includes a subsection forbidding adult websites to store any ID information submitted during the verification process.
A companion bill, H.B. 3570, authored by Republican Rep. Nate Schatzline, is also under consideration. Both bills use the same language to restrict "access to sexual material harmful to minors" online.
Most Americans Support Porn Access Restrictions
Jon Schweppe, policy director for the American Principles Project (APP), offered testimony at Monday's hearing:
I'm proud to be here today in support of S.B. 2021, a bill that will protect kids online and provide important peace of mind to parents who are struggling to safeguard their kids' innocence especially in a culture so hell-bent on sexualizing them at an early age.
Schweppe spoke to CatholicVote following the hearing, indicating that there is overwhelming public support for the legislation. "The vast majority of Americans – between 85% and 90% – support online age verification," he noted.
Schweppe saw no opposition to the bill in this week's hearing and anticipates its swift passage.
Other supporters of the bill present on Monday included Protect Young Eyes, Texas Values, the National Center on Sexual Exploitation, and the National Center for Missing & Exploited Children.
A National Movement
"This is a novel issue," Schweppe said. "Last year, Louisiana passed the first age verification law in the nation, which was seen as a test case. Could the law be enforced, and how? Today, other legislators in other states have seen that it worked."
Schweppe reported similar efforts underway to enforce age limits on porn and social media use in Arkansas, Montana, Utah, Mississippi, and Virginia. Copycat bills have been introduced (though not yet voted on) in Florida, Kansas, South Dakota, West Virginia, California, Iowa, and Kentucky.