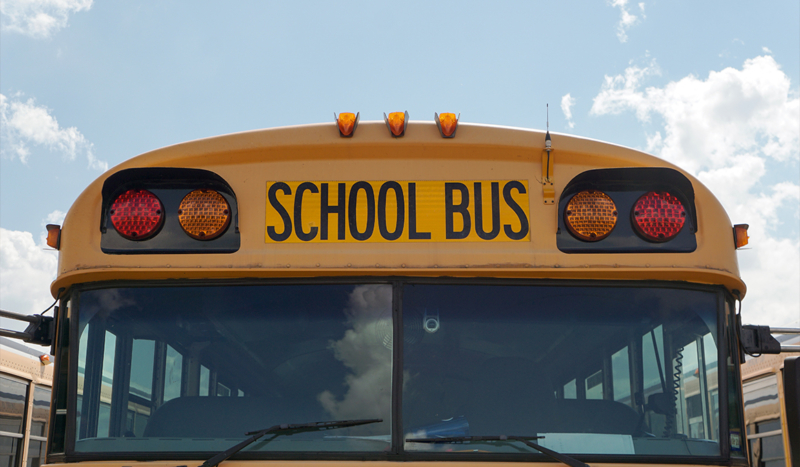 Corey DeAngelis, Ph.D., is a prominent advocate for expanding educational freedom in the United States and a self-described "school choice evangelist." A fellow or scholar at multiple think tanks, DeAngelis is active on Twitter, where he is known for coining the phrase "fund students, not systems."
In 2021, DeAngelis was named to Forbes' "30 Under 30" in education list, where the magazine described him as "one of the nation's leading authorities on school choice and homeschooling" who "has authored or co-authored 32 peer-reviewed studies and more than 100 op-eds in outlets like The Wall Street Journal and USA Today."
However, despite these credentials, DeAngelis has been a popular target of teachers' unions, particularly the American Federation of Teachers (AFT), which is led by Randi Weingarten.
Recently, Weingarten and her allies have attacked DeAngelis on multiple occasions. Here are some of their accusations, and his responses.
>> EXCLUSIVE LOOPCAST INTERVIEW WITH COREY DEANGELIS <<
Texas Public Heritage Video
On April 11, Texas Public Heritage tweeted a 45-second attack video against DeAngelis.
"Something sinister is spreading across the land … now it's in Texas, thanks to this guy, Corey DeAngelis," the video begins. The narrator goes on to claim that school choice advocacy is spurred by a "right-wing obsession with children," and the ad's imagery not-so-subtly suggests DeAngelis and those who agree with him are "groomers," pedophiles, and sex traffickers.
The group behind the unusual clip claims to support public schools and accuses politicians of wanting to "take them away."
"[DeAngelis is] a paid stooge for school choice who's only interested in one thing – and it's not 'parental freedom,'" Texas Public Heritage wrote in reply to their own video. "Hint: It's your kids."
The heavily criticized video, as of April 20, has been viewed over 472,000 times but has received only 79 "likes."
DeAngelis Responds
A few days later, DeAngelis responded to the bizarre video calling it "defamatory" and a "desperate smear campaign."
He went on to post a long Twitter thread linking the people behind the video to Weingarten's union.
"'Cates Legal Group, PLLC' is listed as the registered agent for 'Texas Public Heritage,'" wrote DeAngelis, crediting "internet sleuths" for the discovery. He noted the legal group's owner, Andrew Cates, "was paid by Randi Weingarten's American Federation of Teachers in 2021."
Sources also identified two Texas-based teachers' unions, the "Texas Association of School Administrators" and "Texas Classroom Teachers Association," as Cates's clients.
As of April 20, DeAngelis's thread had garnered just shy of 3,000 "likes."
Weingarten Op-Eds
On April 13, Randi Weingarten herself wrote an opinion piece in USA Today entitled "MAGA Republicans are destroying our public schools. Teachers and parents must fight back."
Although Weingarten doesn't mention DeAngelis by name, she derides pro-school choice activists, as well as people who opposed school closures during the COVID pandemic, as well as those who are against critical race theory and gender ideology being taught in schools – branding all her detractors as "MAGA Republicans" who "politicize classrooms."
The longtime AFT boss writes:
MAGA Republicans pit neighbors against neighbors; censor accurate, age-appropriate history, science and social studies lessons; and strip teachers of their ability to connect with students.
She continues by calling people with dissenting views to teachers' unions' "extremists who wish to put their political vendettas and ideologies ahead of children's education."
Almost a week later, on April 19, Weingarten co-wrote another op-ed, this time for the far-left magazine Salon. In this piece, she labels her critics as "far right conservatives," saying they "have spun a narrative that says teachers are the enemy… and they want politicians, not educators, to control what our students hear, read and think."
DeAngelis Responds
DeAngelis took to Twitter to respond to both of Weingarten's pieces.
Regarding her USA Today piece, DeAngelis cited a poll that AFT conducted, which found the public believes that Democrats, not Republicans, are "more responsible for politicizing education and making [it] a part of the culture war."
"Who are the 'extremists who wish to put their political vendettas and ideologies ahead of children's education?'" DeAngelis asked Weingarten, throwing her own words back at her.
In responding to the Salon op-ed, DeAngelis simply posted a screenshot of the section where Weingarten and her co-author accused conservatives of wanting "politicians" to control education policy and school curriculum.
"You misspelled 'parents,'" he wrote.