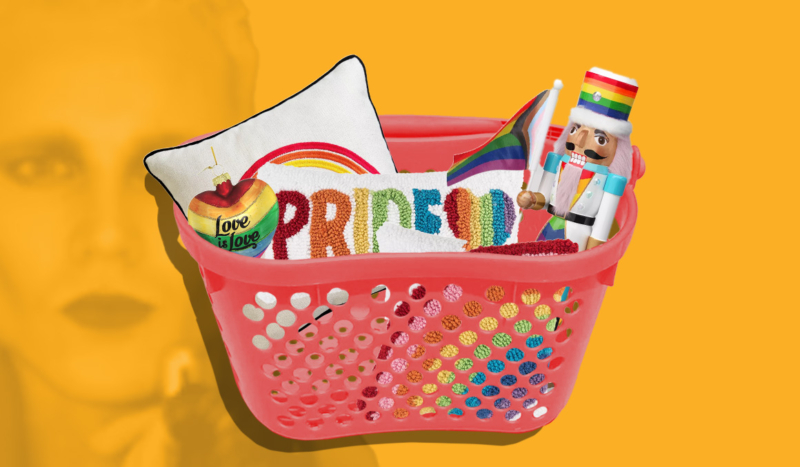 CV NEWS FEED // Target promoted a gay employee to "Senior LGBTQIA+ Segmentation Strategist and Pride Lead" earlier this month despite backlash and negative sales after the company released its "pride" merchandise line in June.
Erik Thompson, who has worked for Target since 2014 as a business analyst and buyer, wrote in an Instagram post Tuesday that he was "honored" to accept the promotion.
"Honored to get to start a new body of work and lead Target's LGBTQIA+ multicultural merchandising strategy and Pride businesses for the company and the LGBTQIA+ & Allied communities across the nation," Thompson captioned his Instagram post. "Time to whip out the glitter & hellfire flamethrowers and rip that old world to shreds darlings."
"Let's flip that script and rewrite that narrative," Thompson continued. "This time for ~ALL Guests, ALL Humans & ALL Hearts~."
Thompson's post received 180 comments, mainly from people expressing disgust and disappointment in Target's decision. On Friday afternoon, Thompson changed his account to private, meaning that now only his followers can see and comment on his pro-LGBTQ posts.
Libs of TikTok, an account that tracks "progressive" activity on social media, posted about Thompson's promotion on X, leading many on social media to call for another Target boycott.
"Remember when Target sold tucking swimwear for kids and their sales dropped, stock plunged, and they were sued by shareholders?" Libs of TikTok posted on X. "Apparently they didn't learn their lesson cuz they just hired an LGBTQ activist… who's already threatening to 'make trouble' after laughing about the backlash Target received."
Target's latest action in support of LGBTQ individuals comes just months after its revenue dropped in response to its pride merchandise, leaving many on Instagram and Twitter wondering why the company chose to make another controversial decision.
According to Target's second quarter financial report, sales declined 5.45% due to the national boycott over the summer—the first time in six years that its sales fell, CNN reported. In the company's third quarter, which ended in October, sales dropped another 4.9%. 
According to the Wall Street Journal, Target's CEO Brian Cornell said that sales trends "have clearly been tougher than we expected this year, and we are firmly focused on getting back to growth."
The Daily Wire reported that Target shoppers expressed disappointment with the company again last week, as the retail giant now sells LGBTQ-themed nutcrackers and Christmas decorations.