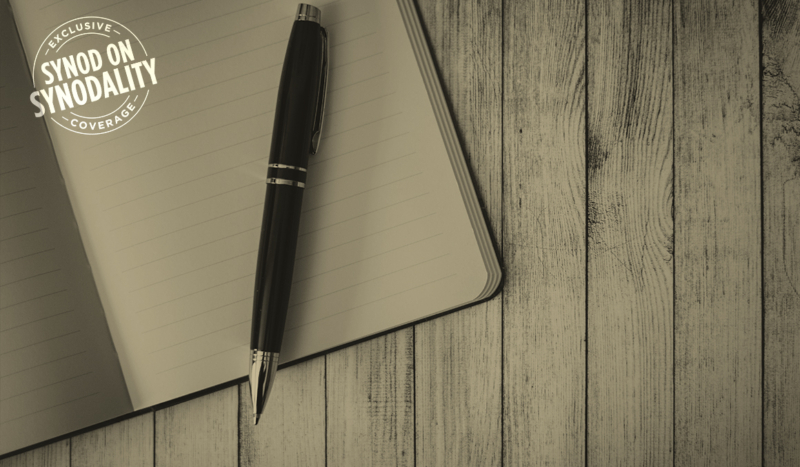 Bishop Joseph Strickland continued his series of pastoral letters concerning the truths of the Catholic faith this week, writing about why suffering is a part of human existence and how to embrace moments of suffering.
On August 22, 2023, Strickland released a pastoral letter in which he outlined seven truths of the Catholic faith. Over the past few weeks, he has released a weekly pastoral letter explaining one of the seven truths.
In this week's letter, Strickland addressed how suffering entered the world—through Adam and Eve committing original sin—and how, through his passion and death, Christ redeemed the world. Strickland noted that Christ's own suffering is a perfect model of how we are called to embrace suffering in our own lives.
"However, God sent a new Adam—His Divine Son, Jesus—to redeem us from both the original sin committed by our first parents as well as the personal sin we each commit in our own lives through our thoughts, words, deeds, and omissions. This act of perfect sacrifice by Jesus Christ on the cross shows us the model of how suffering can be redemptive," wrote Strickland.
Strickland wrote that in order to practice redemptive suffering, one must ask for the grace of Christ.
"Redemptive suffering is a beautiful and perfect love," he said. "We are able to suffer redemptively only through the grace of Christ."
The letter also addressed the need to embrace those suffering with radical empathy.
"'Offering it up' transforms suffering from misery into love. However, when someone is in the midst of deep suffering, it can sound dismissive to tell them to 'offer it up.' We must be empathetic to those who suffer, for it is sometimes difficult to see how suffering can be redemptive when one is in the midst of terrible suffering," wrote Strickland.
So far, Strickland has used each of the letters to address his concerns about Pope Francis' ongoing Synod on Synodality. In previous letters, Strickland called on synod delegates to stay true to the Church's teachings on human sexuality and criticized the synod for causing confusion.
In this most recent letter, Strickland asked the faithful to pray for the clergy and bishops standing up for the Deposit of faith amidst theological debates happening during the synod.
I also want to mention, especially in this time of the Synod on Synodality, that we are in a unique time now as there are many who are suffering for their faith as they attempt to defend the Deposit of Faith due to attacks from within the Church herself. I would call on those who are being persecuted in this manner to remember that they also walk in the footprints of Jesus Christ and that there are also many saints who have been persecuted by those in Christ's Church who should, above all, uphold His truth.
Strickland concluded the letter by encouraging the faithful to turn to Christ with their sufferings through attending weekly Mass, praying the rosary, and frequenting the sacrament of reconciliation.
"Christ is our example of how to suffer, and He will teach us as we unite our sufferings to His. He promises that His grace is sufficient and available to all. He offers His divine life to us in the midst of our sufferings through the sacraments," wrote Strickland. "I urge you, my dear sons and daughters in Christ—attend Mass every Sunday and Holy Day, and strive to attend daily Mass as often as you can; go to confession frequently; pray the Rosary; and call upon the saints for assistance."
Strickland has come under scrutiny by the Vatican in recent weeks.
On September 11, The Pillar reported that Francis held a meeting with Cardinal Robert Prevost, head of the Dicastery for Bishops, and Cardinal-elect Archbishop Christophe Pierre, apostolic nuncio to the United States, to discuss requesting Strickland's resignation.
Strickland later suggested he would not resign if the Vatican "requested" him to step down, but would obey if he were removed.
"I have said publicly that I cannot resign as Bishop of Tyler because that would be me abandoning the flock that I was given charge of by Pope Benedict XVI," said Strickland. "I have also said that I will respect the authority of Pope Francis if he removes me from office as Bishop of Tyler."
In June, the Vatican sent two bishops on an apostolic visitation to the Diocese of Tyler. The bishops talked to parishioners and diocesan officials about Strickland's leadership and his handling of diocesean resources.
Over the past five months, Strickland has drawn attention for his outspokenness on social media. In May, he criticized Francis on X, writing that he "rejects" what he called the current pontificate's "program for undermining the Deposit of Faith."