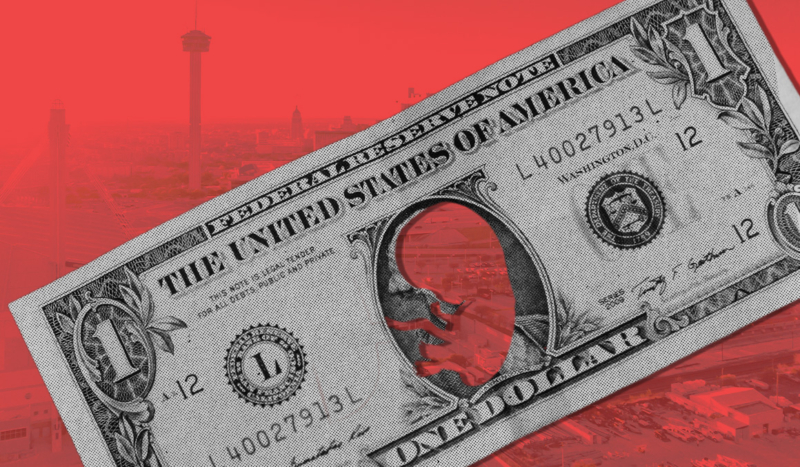 CV NEWS FEED // Several pro-life organizations sued the City of San Antonio last week after it allocated half a million dollars to a fund that covers out-of-state abortion expenses.
On September 14, the San Antonio City Council passed a $3.7 billion budget that included a $500,000 allocation to the "Reproductive Justice Fund," which can be used to pay for out-of-state abortions.  
San Antonio Family Association and Texas Right to Life are among the pro-life groups that sued the city. 
Under the Texas Heartbeat Act, abortions are illegal in Texas after a child's heartbeat is detected, unless the mother's life is in danger.
Texas Right to Life said in a statement, "Any individual or government entity that gives taxpayer money to these organizations becomes complicit in their criminal acts, even when funds are earmarked for non-abortion purposes. Such funding aids and abets the criminal activities of these organizations by freeing up resources for the 'procurement' of abortions."
"We will not allow the City of San Antonio to give taxpayer money to criminal organizations that engage in abortion trafficking and disregard the Pro-Life laws of our state," said Dr. John Seago, president of Texas Right to Life. "Any other city in Texas that tries to give taxpayer money to abortion funds or abortion-assistance organizations will be met with a similar lawsuit."
Texas Right for Life officials sent litigation-hold letters to Texas abortion organizations "demanding that they preserve all documents and evidence related to their abortion-assistance activities," to determine whether the Texas Heartbeat Act has been violated.
Before the budget was approved in September, San Antonio Archbishop Gustavo Garcia-Siller expressed opposition to the fund, calling it "morally repugnant." He said in a statement, "I urge the faithful of this archdiocese to continue to advocate for human life and refuse to participate in the evil of abortion. Taxpayers must also be protected from paying for abortion in violation of their conscience."
The Reproductive Justice Fund can pay for STI testing, diapers, and birth control. But it can also be used to cover out-of-state abortion travel expenses.
San Antonio mayor Ron Nirenberg expressed support for the fund, saying, "Women's health care is under attack and I think that the city council responded in an appropriate way."
District 10 Councilman Marc Whyte was the only dissenting council member at the vote, who said he would "always fight for life." Before the budget was approved, he expressed concern that this fund would open up the city to lawsuits.
City attorney Andy Segovia also addressed the potential for lawsuits: "To say that there is risk, I would say yes. To say it's a problematic risk, I probably wouldn't characterize it that way."
After the lawsuits were filed, Segovia said, "It is unfortunate taxpayer funds will be spent on defending against this lawsuit based on misinformation and false allegations. The facts are that a decision has not been made on how that money will be used… The funds will be distributed in accordance with State and Federal Laws."
Whyte said that the lawsuits were "very predictable," calling the fund "bad policy" from the beginning, in an interview with CBS Austin.
This is not about whether you are for or against abortion. This is about what is the role of city government, and what should city government be doing or not doing with citizens' tax dollars. And I think it's clear where I stand, and that's that the city should not be telling its citizens that they are going to use their money to fund out-of-state abortions.
He explained that none of the $500,000 in funding has been used, and has not yet been allocated to any particular group. The funds will be allocated by spring of next year.