July 1 – St. Junipero Serra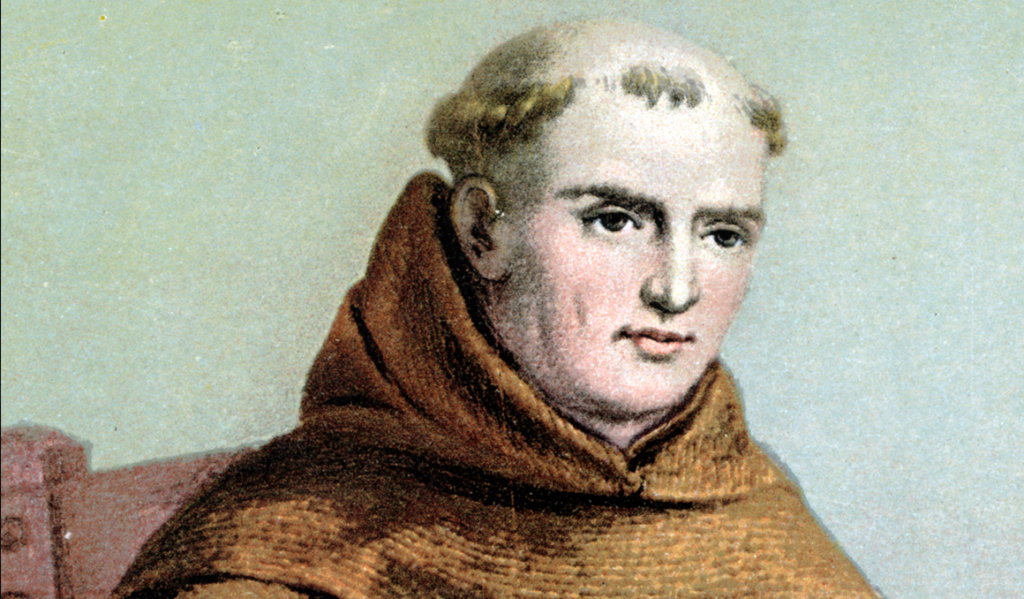 Patronage: Hispanic and Latino Americans, California, vocations
Not only is St. Junipero Serra one of California's patron saints, but he was also the first canonized Hispanic saint who lived on American soil. St. Junipero was born in 1713 on the island of Majorca off the coast of mainland Spain. He made his profession as a Franciscan friar at the age of 18 and began a bright academic career earning a PhD. in theology and philosophy and serving as a university professor for several years.
In the 1740s, the now Fr. Serra felt the call to serve as a missionary in Mexico where he worked for 20 years as a catechist. From there, he journeyed to California where the gospel was largely unknown among the native people. Fr. Serra founded several of the California missions and laid the groundwork for even more. He worked tirelessly, inspired by the motto "always forward, never back," until his death in 1784.
Commemorate
St. Junipero Serra "Always Forward, Never Back" t-shirt.
View from MadeForGreatnessShop
Celebrate!
Try a traditional recipe from the California missions to commemorate St. Junipero, from Pozole stew to iced Mexican chocolate!
July 4 – St. Elizabeth of Portugal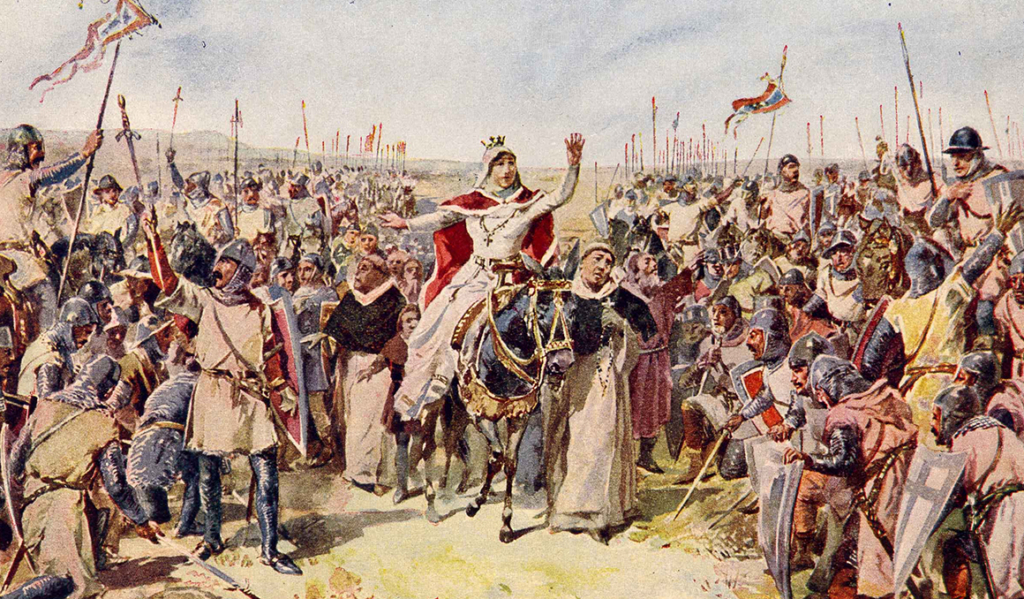 Patronage: Healing family rifts
St. Elizabeth of Portugal was born in 1271 as the princess of Aragon. Like her famous great-aunt, St. Elizabeth of Hungary, this Elizabeth would also become a queen, wife, and mother. Elizabeth was soon married to King Diniz of Portugal and bore him two children. Her husband was sadly unfaithful to her and lacked her strong religious and moral convictions, even to the point of having seven other children outside of their marriage.
Elizabeth bore this painful situation with patience, fervently attending daily Mass and devoting her life to prayer and good works for her people as queen. She became known as a peacemaker for her constant work to keep her son Alfonso from rebelling against his father as the young man was furious with the attention Diniz showered on his illegitimate children. Alfonso eventually declared war on the king and Elizabeth rode out to the battlefield and placed herself between the two armies until they made peace. After the death of her husband, Elizabeth lived as a Third Order Franciscan until her own death.
Commemorate
St. Elizabeth of Portugal Photo Frame
Celebrate!
Celebrate St. Elizabeth with these elegant Portuguese rose cookies.
July 8th – Saints Aquila and Priscilla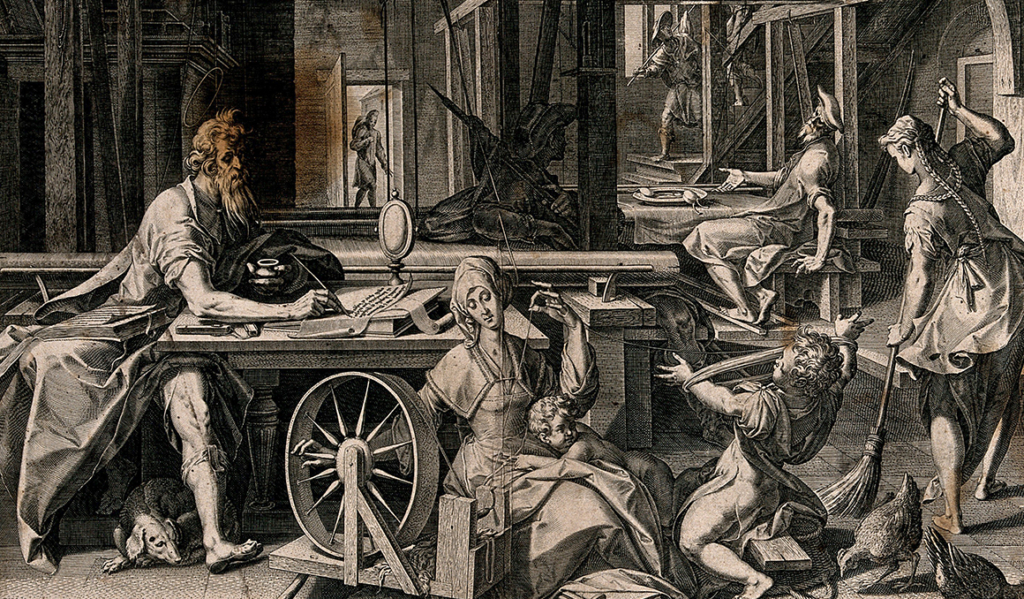 Patronage: Marriage
Saints Aquila and Priscilla were a Jewish married couple and tentmakers who lived in Rome. After all Jews were exiled from the city by Emperor Claudius, the couple settled in Corinth where they eventually met St. Paul the Apostle.
Paul was also a tentmaker by trade, and soon converted both Priscilla and Aquila to the faith. They accompanied Paul on a mission to Ephesus and settled there while he traveled on. The couple graciously opened their home as a place of catechesis and worship and continued to have a close friendship with Paul. They are also mentioned several times in the Acts of the Apostles as assisting in Paul's ministry. Tradition holds that they eventually returned to Rome and were most likely martyred for the faith.
Commemorate
St. Aquila and St. Priscilla Plaque & Holy Card Gift Set
Celebrate!
This simple Italian chicken sheet pan dinner is a tasty way to commemorate this holy couple from Rome.
July 11 – St. Benedict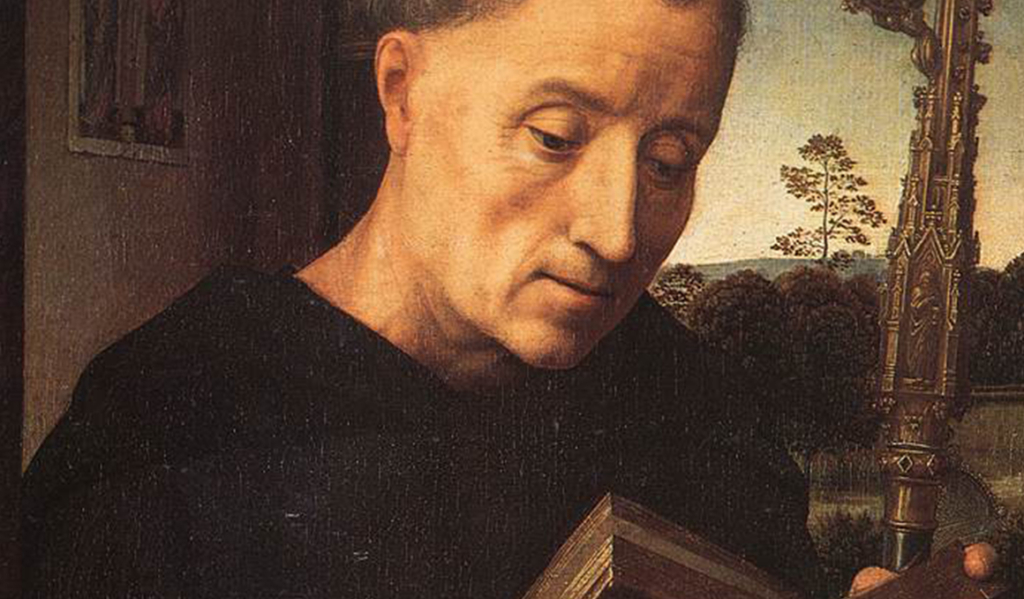 Patronage: Students, Europe
Known as the "Father of Western Monasticism," St. Benedict was born to a Roman noble family in 480 along with his twin sister, Scholastica. Benedict studied rhetoric in Rome as a young man, but was horrified by how quickly his peers succumbed to vices and abandoned their ethics. Benedict left his studies and his inheritance to live as a hermit in the mountains of Subiaco.
Benedict soon attracted followers including monks who were drawn to his holiness and asked to follow his leadership. After several failed attempts, due to envious monks and even death threats, Benedict would eventually found the monastery of Monte Cassino which would become the roots of the Church's monastic system. His twin, Scholastica, followed her brother's lead and also entered religious life. Benedict established the "Rule of St. Benedict," which emphasized prayer, work, simplicity, and hospitality.
Commemorate
St. Benedict Home Blessing Door Hanger
Celebrate!
While a classic Eggs Benedict would certainly be appropriate, this St. Benedict Medal Cookie Cake is the perfect way to celebrate the feast day for those who prefer a sweet treat.
July 14 – St. Kateri Tekawitha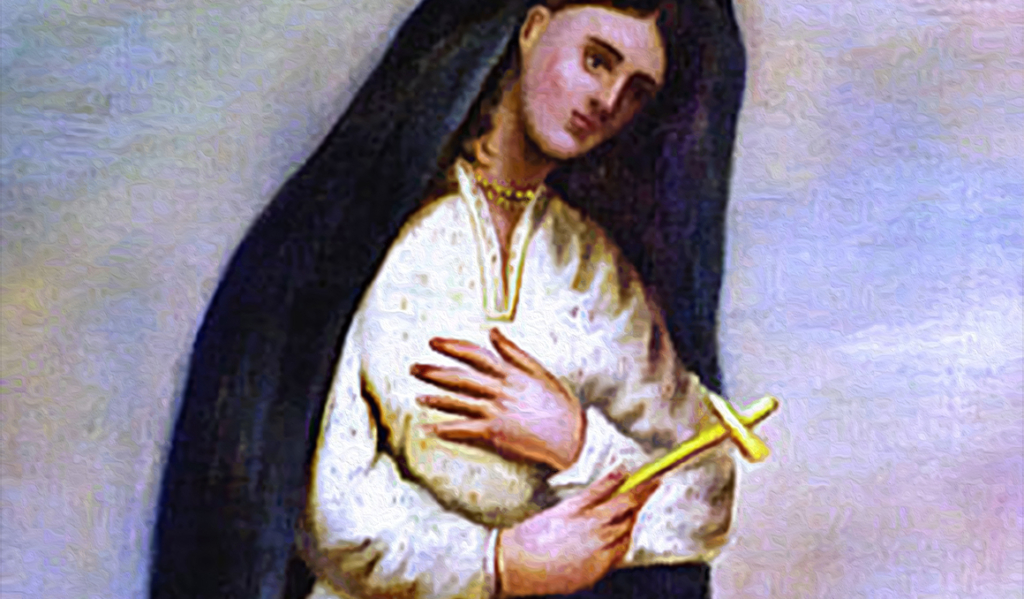 Patronage: the environment and ecology
St. Kateri Tekakwitha was the first Native American saint to be canonized. She was born in 1656 in what is now Auriesville, New York. Her father was the chief of the Mohawk tribe and her mother was a Christian Algonquin. As a young child, her entire family tragically died in a smallpox outbreak, and while she survived, she would bear the scars from the disease for the rest of her life.
Now an orphan, Kateri was adopted by her aunts and uncle who assumed his brother's role as chief. In 1667, three Jesuit missionaries visited the tribe and Kateri was soon drawn to the beauty of Catholicism. Her desire for Baptism and to remain a consecrated virgin did not bode well with her uncle or tribe, who had been planning a marriage for her. Kateri persisted in her new-found faith despite insults and persecution from her people.
When the threats grew too great, Kateri escaped to a town in Quebec where she lived in a Christian community of other Native Americans. She devoted the rest of her life to intense prayer and penance, and died at the age of 24. It is said that at her death all of her smallpox scars disappeared and her face shone with radiant beauty.
Commemorate
Saint Kateri Tekakwitha Print
Celebrate!
These Native American recipes for Three Sisters Soup and Fry Bread provide a tasty summer dinner idea to honor St. Kateri.
July 21 – St. Lawrence of Brindisi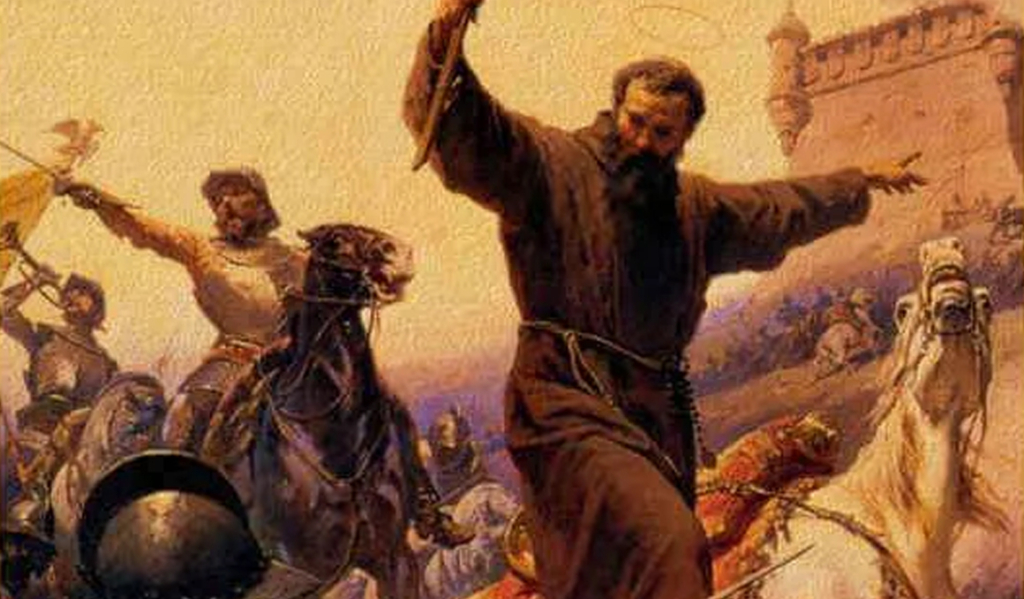 Patronage: Brindisi, Naples Italy
Born in Naples in 1559, St. Lawrence of Brindisi studied with the Capuchin Franciscans as a boy and entered the order at the age of 16. Lawrence was a brilliant linguist who was fluent in many languages including Hebrew.
His knowledge of Hebrew and scripture became so evident that the pope requested he work as a diplomat. Lawrence then spent much of his time preaching to Italian Jews and combating the spread of Protestantism. He was later appointed as papal emissary and peacemaker to secular powers. After much foreign travel, Lawrence died of illness and was later declared a Doctor of the Church in 1959.

Commemorate
St. Lawrence of Brindisi Plaque & Holy Card Gift Set
Celebrate!
Celebrate St. Lawrence with this traditional Brindisi pork dish, Polpette al Brindisi.
July 26 – Saints Anne and Joachim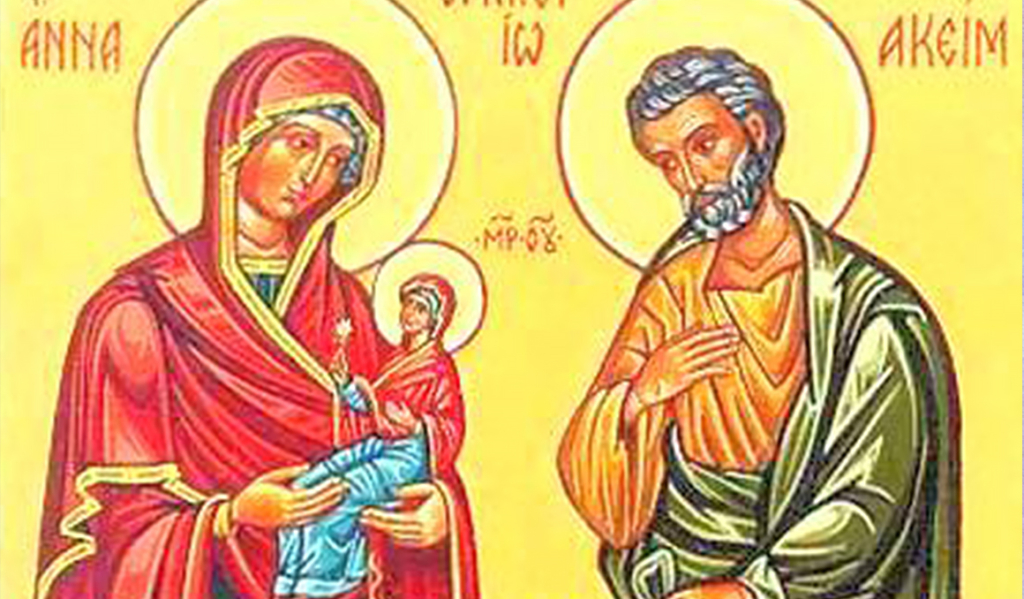 Patronage: Grandparents, infertility, mothers in labor (St. Anne)
The patron saints of grandparents are none other than the grandparents of Our Lord Jesus. The little we know of Anne and Joachim's life has been passed down in Catholic tradition, particularly from the Protoevangelium of James.
Tradition tells us that Anne and Joachim were a devout Jewish couple who had a very loving and holy marriage. After struggling with infertility for most of their marriage, an angel announced to Joachim that they would conceive a child who all generations would honor.
Soon after, their daughter, the Virgin Mary was immaculately conceived, which Catholics celebrate on the feast of the Immaculate Conception on December 8th.
Commemorate
Sts. Joachim and Anne Ceramic Tile Icon – fresco by Giotto
Celebrate!
Gateau Sainte-Anne is a traditional torte prepared for the feast day in the Alsace region of France.
July 29 – St. Martha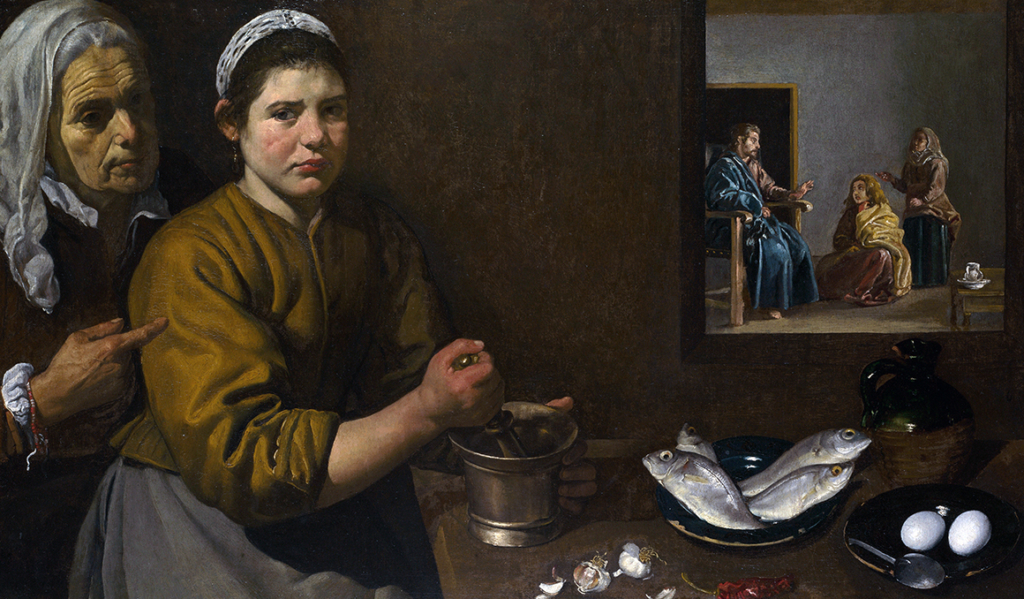 Patronage: Housewives, servants, waiters, and cooks
Martha was the sister of Mary and Lazurus of Bethany, who were all close friends with Our Lord. The Gospels of Luke and John recount how Martha became a model of maturation of faith for Christians, from her famous complaint to Jesus after Mary refrained from helping her with housework to the moment when she proclaimed her unwavering faith in Him when Lazurus had died.
Tradition holds that the three siblings fled Israel after the first persecutions of Christians and traveled to France to evangelize.
Commemorate
"Someone has to be Martha" Apron
Celebrate!
In the spirit of St. Martha's domestic dedication, try this Tarragon Chicken. The herb is from the Provence region of France where Martha preached the Gospel.