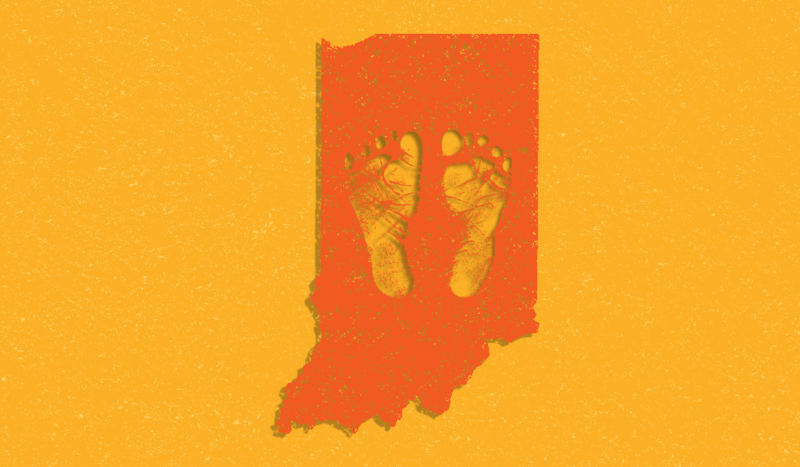 CV NEWS FEED // Zero abortions were performed in August in Indiana, according to a recent Guttmacher Institute report.
The Institute's Monthly Abortion Provision Study (MAPS) showed that abortions dropped by 100% in Indiana in August of this year. 
Data scientists and project lead for the MAPS project Isaac Maddow-Zimet said in a statement following the report's release: 
The Monthly Abortion Provision Study continues to do what it is designed to do—giving us near-real time insights into how the rapidly shifting state policy landscape is impacting abortion access. Among other findings, this month's data show the initial impact of the total ban in Indiana, and in future months we hope to better understand its ripple effects in neighboring states.
And our research is documenting the ongoing harm caused by restrictive policies in North Carolina, where the number of abortions is still far below the level we tracked before new restrictions took effect.
The Institute suggested in the report that because abortion rates increased in the neighboring states of Illinois, Michigan and Ohio in August, it is possible that Indiana residents traveled out-of-state for abortions. The Institute noted that this hypothesis is still "unclear" and that "future releases of the Monthly Abortion Provision Study will offer insight into where [Indiana residents] may be traveling to access care denied to them in their home state."
Earlier this year, Senate Bill 1 passed in Indiana, prohibiting abortion and protecting the lives of all unborn children except in narrow circumstances such as rape, incest or a detected fatal fetal abormality. The bill formally went into effect August 21, but abortion providers stopped performing abortions August 1 "due to legal uncertainty." Before the bill passed, abortion in Indiana was still legal up to 22 weeks. 
Republican and Indiana State Senator Susan Glick introduced the bill last June, and a yearlong lawsuit from Planned Parenthood and other abortion companies ensued. The Indiana Supreme Court ruled on June 30 of this year that the bill does not violate the Indiana Constitution, and denied a rehearing about the decision in August. 
Indiana's neighboring state of Kentucky has a similar law that went into effect last July which protects life and prohibits abortions except in rare circumstances. After the law went into effect, only three abortions were performed in the remainder of the year, according to the Kentucky Public Health Annual Abortion Report for 2022.