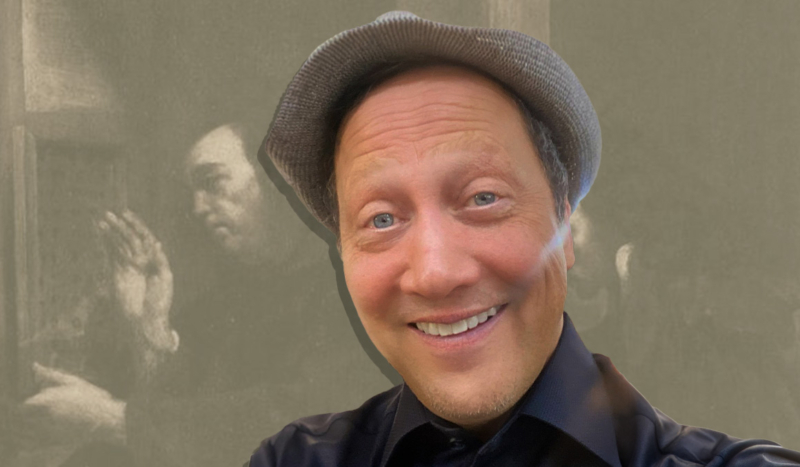 CV NEWS FEED // In a social media post on his 60th birthday, comedian, actor, and recent Catholic convert Rob Schneider discussed forgiveness, recalling Christ's "gift of ultimate and unlimited forgiveness" to humanity.
Schneider performed on Saturday Night Live (SNL) in the late 1980s through the 1990s and is currently touring as a stand-up comedian.
After thanking all who sent him birthday wishes, he wrote on October 31, "As I am a new convert to Catholicism, I offer my apology for my lack of Christ's forgiveness to my fellow man. It is forgiveness itself that is the gift that we give ourselves because it frees us as The Christ intends for all of us to be free. For His gift of ultimate and unlimited forgiveness is indeed the gift for all humanity. May God bless you and your families now and forever." 
Schneider has over a million followers on X (formerly known as Twitter).
He has strongly criticized vaccines for at least a decade, including the COVID-19 vaccine. In his post, he said he forgives those who pushed the vaccine on others:
"I was so angry at the people who shut down schools and indeed the world and who coerced others to do things against their will which hurt many people deeply. I offer my unconditional forgiveness and amnesty," he wrote:
For how can I stay mad at the famous singer who would not let others in to his Broadway show unless they had an experiential jab (sic). I will never forget how kind he was to me and my friends when he was the musical guest on SNL.
How can I continue to hold a grudge against the actor who shamed people like me but has been such a great example for other actors to never give up and keep fighting for their dreams.
How can I still be mad at the lovely actress that said she could no longer be friends with people like me who didn't 'get' it, knowing how incredibly kind she is with every child she meets.
Schneider's father was Jewish and his mother, born in the Philippines, was Catholic. Of his mother, he recalled: "I am humbled by the example of my mother Pilar and how she was able to forgive the WW2 occupiers of her Philippines who killed both her brothers."
Schneider included an anecdote on the importance of not wasting one's time on earth. He also stressed that each person's life is "integral" to the world around them: "Just as your heart beats without being told, you are as integral to the Sun that fires and the planets that circle it as your heart is a part of you."
"For the atheists, God loves you too. The mistake you make is to think the universe is a stupid thing that just bumps into things and expands ignorantly and without reason or intelligence.
And that somehow we human beings, with our intelligence is just some kind of 'freak' universal accident," Schneider wrote. He added, "to you [atheists] I say this, if there is such a thing as kindness, empathy, compassion and love… it is because you found it in other people."