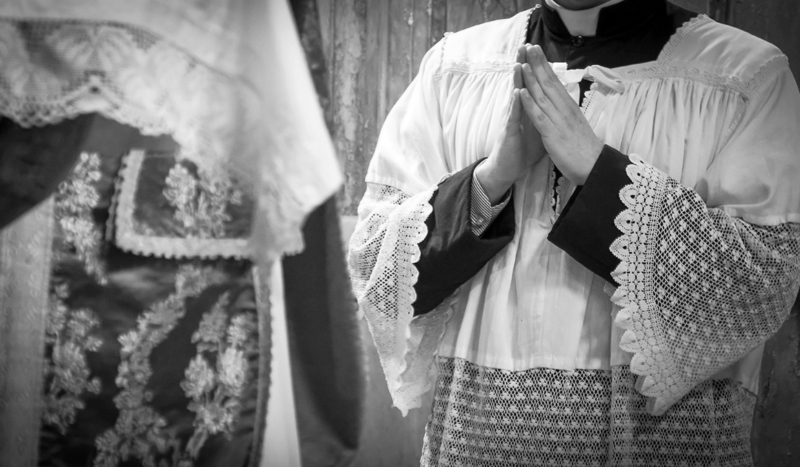 CV NEWS FEED // After a prison chaplain unexpectedly died of a heart attack in May, his wife is beginning to discover just how profoundly he impacted the lives of the inmates he served.
Michael Ladisa originally began his prison ministry over a decade ago in Los Angeles, but Gonzalo De Vivero, his ministry supervisor, later needed a chaplain for the Santa Barbara jail. Though going to Santa Barbara meant three hours of driving round-trip for Ladisa, he immediately volunteered.
Ladisa's wife, Monica, knew that he loved the inmates and his ministry but didn't know how much others loved him. Now, after his death, Monica is receiving notes from former inmates and their families, thanking Ladisa for his years of work and support.
Some of the notes are also for Monica, written by people who want to share how Ladisa impacted them.
"Thanks to his kind and encouraging words, I looked deeper inside myself and that helped me realize I'm not a complete failure. … Thank you so much for supporting him in his selfless service to all of us who are incarcerated," one of the notes read.
"They wanted me to know how he put them on the right road," Monica told Angelus News. "He knew everyone was made in God's image and treated them that way."
After Ladisa's death, Monica discovered a storage unit filled with books, Bibles, and surprisingly, lots of clothes. When Monica asked De Vivero about the storage unit, he had no idea it existed either.
Apparently Ladisa had found out that inmates are released from prison in the same clothes they were wearing upon entry—but sometimes, the original clothes didn't match the weather conditions when they left. To provide for the Santa Barbara inmates, Ladisa took it upon himself to collect clothes to make sure they didn't leave jail with insufficient clothing.
"I am overwhelmed by how many he touched, and to think I had a wonderful man for so many years, I'm thankful to God," Monica said.
Fr. Francis Benedict, Ladisa's spiritual director, told Angelus News that Ladisa was incredibly devoted to his ministry.
"Michael loved the ministry because of the empathy he had on many levels, a desire to bring people closer to God and, for some, bring them back to the Church," Benedict said. "He really went the extra 20 miles if needed."
Ladisa was also able to relate to the inmates' spiritual lives because he also struggled to find Jesus—he was born a Catholic, then converted to Protestantism, and then returned to the Church years later.
Benedict said that Ladisa was so devoted to his work that he continued writing letters to former inmates long after they left prison, giving them advice and encouraging them to keep up their faith.
"That wasn't in his job description — promoting fidelity to their faith," Benedict said. "As some leave jail, they have no support system, so he was really their spiritual director through the letters he kept in correspondence."
Monica said that the notes and stories she has received have been comforting to her, as well as a powerful witness to Ladisa's life and work.
""I want to write back to every one of them," she said. "I will tell them all that, in my husband's honor, to please keep on the straight and narrow."