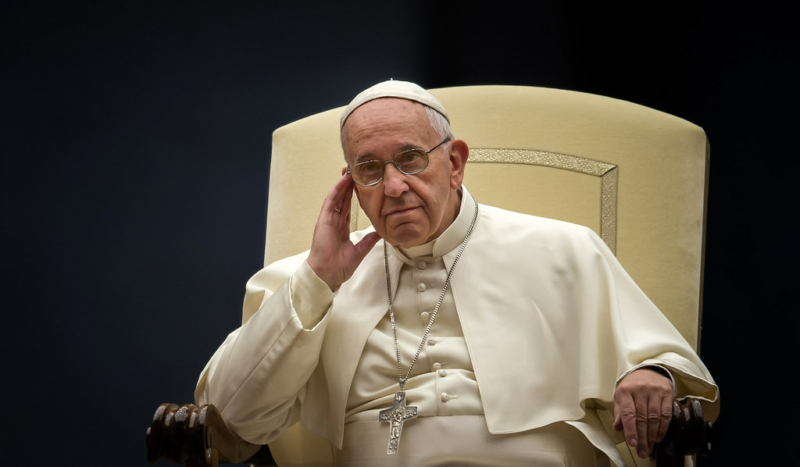 CV NEWS FEED // Pope Francis will attend a United Nations climate change conference in Dubai, United Arab Emirates, according to a November 1 interview with an Italian television network.
The pope plans to attend the 28th Conference of Parties (COP28) from December 1-3. The conference itself runs from November 30 to December 12 at Expo City Dubai, and Pope Francis will be the first pontiff to attend such an event.
Referring to climate change, Pope Francis said "We're still in time to stop it" in an interview with television network RAI. "We've been ugly, ugly here in caring for Creation."
"Courage is needed," he said in response to a question about climate goal setbacks.
COP28 follows the October 4 release of Laudate Deum, a papal letter calling for action against climate change and emphasizing its effect on the poor.
In the letter, Pope Francis warned that global responses to climate change "have not been adequate, while the world in which we live is collapsing and may be near the breaking point." He mentioned the upcoming COP28 in Dubai in the letter, emphasizing that he hopes the event may be "historic" if human beings can "transcend their petty interests and think in bigger terms."
This was the second of two such apostolic exhortations. In 2015, Pope Francis released Laudato Si', which championed "care for our common home" and raised concerns about pollution and climate change.
Pope Francis met with the president-designate of COP28, Sultan Al Jaber, at the Vatican in October.
The pope visited the United Arab Emirates in 2019 and again in 2022. The trip will be his 45th trip abroad since he became pope in 2013. It will take place about two weeks before his 87th birthday.
When asked about his health, Pope Francis quipped, "still alive, you know." He frequently uses a wheelchair due to a knee injury.  
The COP28 meeting follows a series of meetings focusing on governmental responses to climate change. It includes governments that have committed to combating climate change by signing on to the Paris Agreement, the U.N. Framework Convention on Climate Change, or the Kyoto Protocol. The first conference took place in 1995 in Berlin, Germany, and each conference takes place annually in a different country.