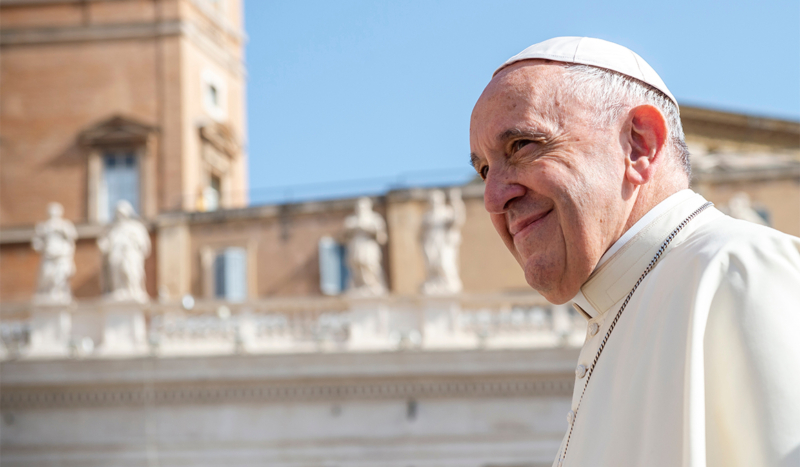 The pope is calling for increased efforts to care for the poor as the Church prepares to observe the World Day of the Poor on November 19.
During an address last week, the Pope reminded Catholics of their obligation to meet the seemingly overwhelming needs of the poor.
"As the World Day of the Poor celebration becomes more and more rooted in the pastoral life of the Church, it enables us to discover ever anew the heart of the Gospel," he said. "Our daily efforts to welcome the poor are still not enough. A great river of poverty is traversing our cities and swelling to the point of overflowing; it seems to overwhelm us, so great are the needs of our brothers and sisters who plead for our help, support, and solidarity."
Pope Francis called for the first World Day of the Poor in 2017. This year's theme comes from the book of Tobit: "Do not look away from the poor."
In his address, Pope Francis reflected on the importance of family life and the call to live the faith through action as reflected in the book of Tobit.
"We see immediately that what the elderly Tobit asks of his son is not simply to think of God and to call upon him in prayer," said Pope Francis. "He speaks of making concrete gestures, carrying out good works, and practicing justice. He goes on to state this even more clearly: 'To all those who practice righteousness, give alms from your possessions, and do not let your eye begrudge the gift when you make it'."
Pope Francis called on political leaders to move away from partisan divides and work to provide for those in their communities who are most in need:
How much still needs to be done for this to become a reality, not least through a serious and effective commitment on the part of political leaders and legislators! For all the limitations and, at times, the failures of politics in discerning and serving the common good, may the spirit of solidarity and subsidiarity continue to grow among citizens who believe in the value of voluntary commitment to serving the poor.
Pope Francis reminded the faithful that when giving to the poor, one must have the right disposition.
"May our concern for the poor always be marked by Gospel realism. Our sharing should meet the concrete needs of others rather than being just a means of ridding ourselves of superfluous goods," he said.