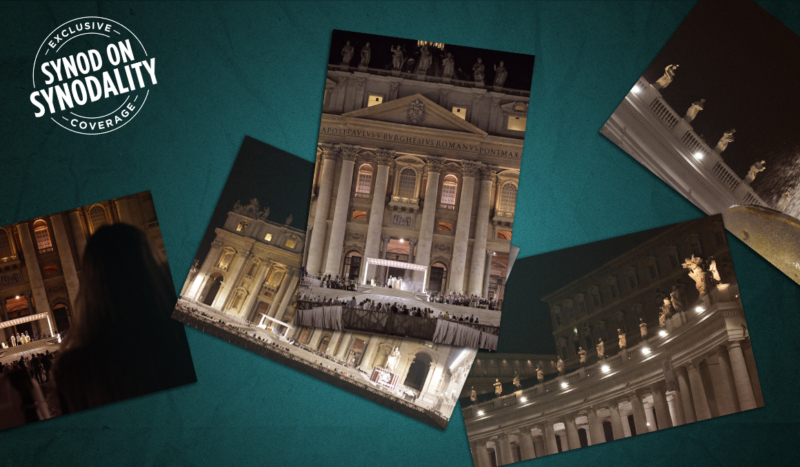 CV NEWS FEED // On the evening of October 10, Catholics from across the world gathered to pray and sing together before the Blessed Sacrament at the heart of the Church.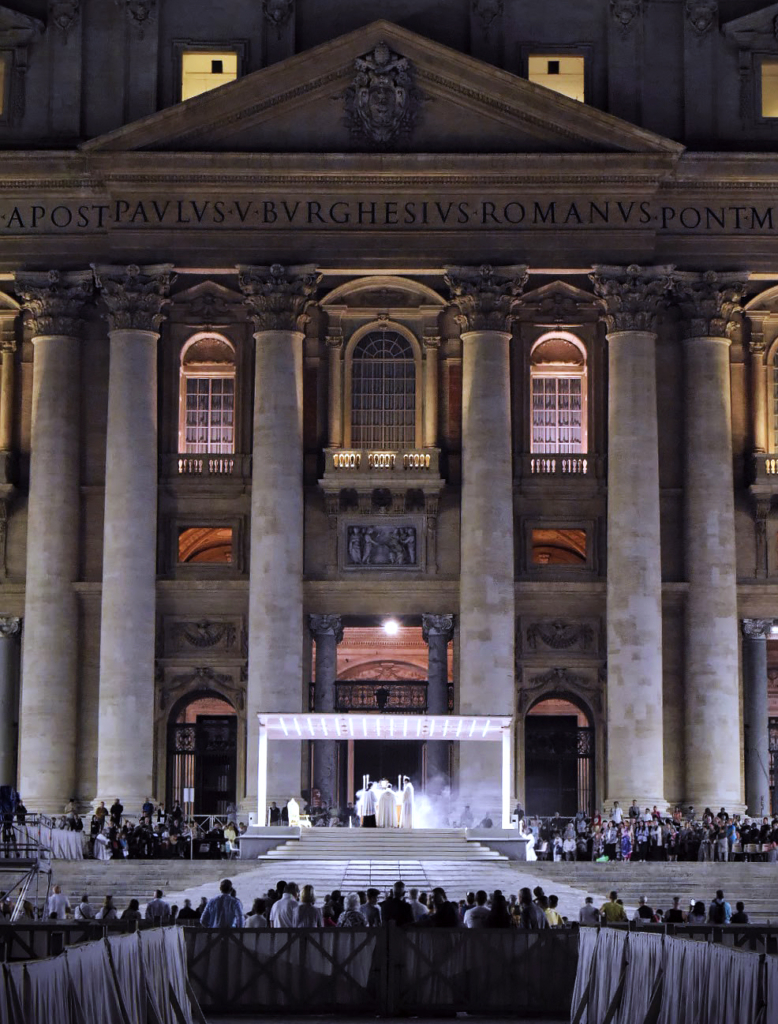 Adoration and benediction took place in front of St. Peter's Basilica. In the midst of the October 2023 Synod on Synodality, for which 365 delegates have gathered from around the world to discuss pressing Church issues, the Vatican offered a time of quiet contemplation.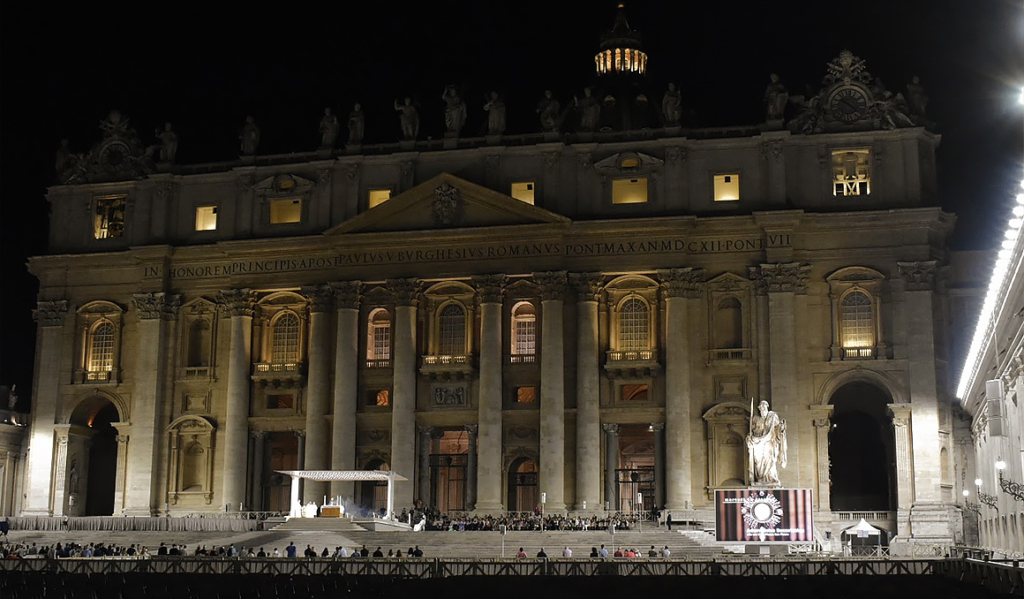 The quiet evening at St. Peter's gave Catholics a chance to silently contemplate Christ in the Eucharist within "the arms of Mother Church," as its artist, Gian Lorenzo Bernini, described the colonnades of Vatican Square.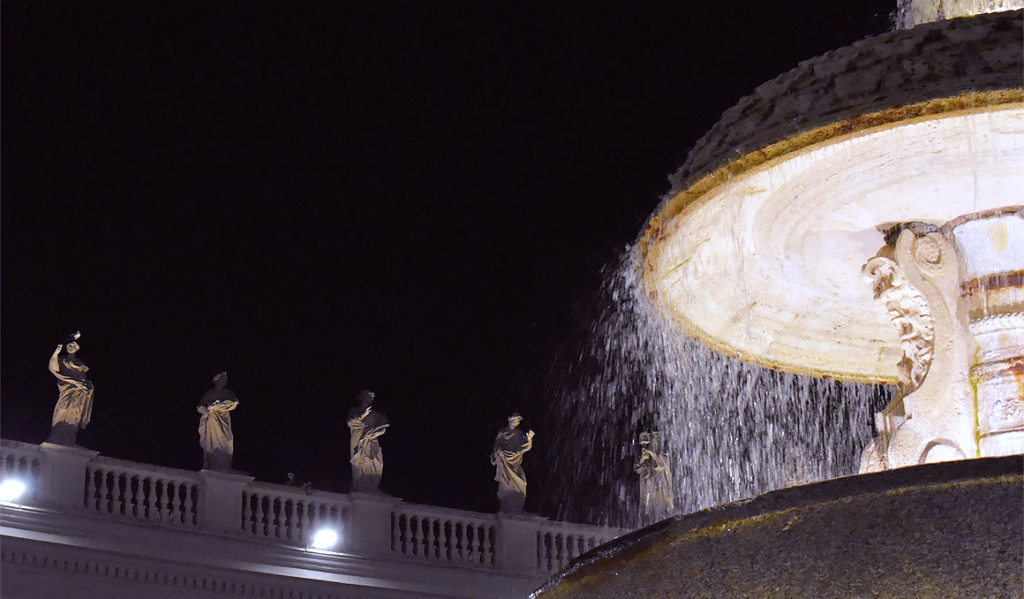 That day's gospel reading was the story of Martha and Mary from Luke, chapter 10, which is about contemplating Christ.
The passage reads:
"Martha, burdened with much serving, came to him and said, 'Lord, do you not care that my sister has left me by myself to do the serving? Tell her to help me.'
The Lord said to her in reply, 'Martha, Martha, you are anxious and worried about many things. There is need of only one thing.'"
Pilgrims, visitors, sisters, and priests had the opportunity to contemplate that "one thing" at St. Peter's last night.