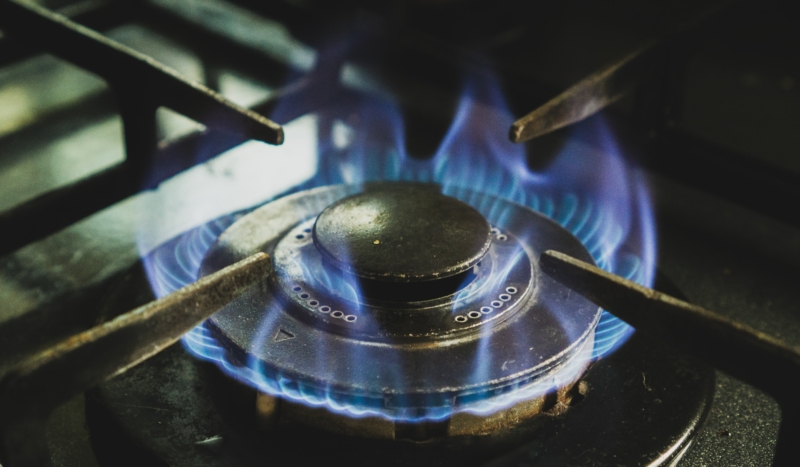 CV NEWS FEED // Pennsylvania's natural gas surge has the United States poised to profit from global markets, but only if President Biden and the Democrats fail in their effort to eliminate fossil fuels through a Green New Deal.
Paul Gough first reported Aug. 25 for the Pittsburgh Business Times that new data from the Energy Information Administration (EIA) revealed stunning news: "Texas' natural gas production dropped 6.1% through the end of May, after being down just under 1% in 2020 and rising 13.7% in 2019, according to EIA. Pennsylvania's natural gas production, on the other hand, has increased in 2021."
The EIA said Pennsylvania has produced 3.15 trillion cubic feet of natural gas so far this year, whereas Texas has produced 4.118 trillion cubic feet. In Texas, the decline occurred as part of a sharp reduction in oil drilling, which produces natural gas as a byproduct.
"Natural gas went from an irrelevant source of electricity to generating over half of Pennsylvania's electricity today," Katie Tubbs, senior policy analyst at the conservative Heritage Foundation, told CatholicVote.
"Affordable and abundant natural gas has translated into electricity prices in Pennsylvania that are cheaper than the national average, and has created new economic opportunities like the petrochemical facilities being built in western Pennsylvania," she said.
Despite environmentalist concerns, Tubbs noted Pennyslvania's gas boom has also coincided with a 39% reduction in state greenhouse gas emissions from the electricity sector.
"There's a lot to be proud of," she said.
Mike Butler, Mid-Atlantic director of the Consumer Energy Alliance, concurred that Pennsylvania has conducted its shale drilling in an environmentally sensitive way.
"Pennsylvania's increasing gas production is a sign of how our state balances the energy needs of families, small businesses and farmers with environmentally sound production," Butler said. "Our emissions have fallen by at least 92% even as our energy production soared more than 3,000%. With higher gasoline prices and inflation creeping up on people, Pennsylvania is doing its part to keep prices lower. It's a win for consumers, the state's budget and our environmental progress as a state and nation."
Due to the Biden administration and congressional Democrats favoring new forms of energy and regulatory limits on fossil fuels, it remains unclear whether the U.S. will be able to profit from Pennsylvania's sudden boon of natural gas.
The energy plan on Biden's website promises to scale up renewable energy to reach "net-zero emissions, economy-wide, by 2050." Biden's plan also promises to eliminate shale drilling by "using renewables to produce carbon-free hydrogen at a lower cost than hydrogen from shale gas through innovation in technologies like next generation electrolyzers."
Biden's plan also promises 250,000 jobs to workers who will "plug up" the natural gas mines that he expects to be abandoned as the nation moves away from fracking and shale-drilling.
In recent infrastructure and budget discussions, Congressional Democrats have continued to focus on moving away from fossil fuels to embrace a Green New Deal, although it remains to be seen what Biden will finally sign into law.
According to Gough's report, Pennsylvania's gains with its shale drilling in the Marcellus and Utica basins would not be possible without the steeper decline in Texas, where investors have increasingly abandoned the Permian basin during the pandemic.
Texas oil drilling and natural gas took a nosedive to overproduction in 2014, turning off investors whose return of capital on their investments dried up. This problem carried over into the pandemic.
As a result of Texas' lowered investment and production, the Marcellus-driven resurgence of East Coast drilling – once dominant in the era of the Rockefellers – now has global implications for the U.S. as a major exporter of natural gas.
Over the last 10 years, the U.S. made substantial investments in Texas cities like Corpus Christi, exporting large amounts of pipeline gas to Mexico. If the U.S. can now find a way to export its Marcellus supply, experts say the Pennsylvania surge creates new economic opportunities.
But with demand for natural gas to generate electricity and heat homes increasing in Central and East Asian, and in Western and Central Europe, the U.S. will only profit from exporting it at increased prices if it finds new markets.
The key will be getting the gas out of the country. While Canada remains one possible market, the Marcellus-Utica region of Western Pennsylvania lacks a pipeline even to move the gas eastward into high-consumption U.S. cities like Philadelphia, New York, and Boston.
Photo by KWON JUNHO on Unsplash