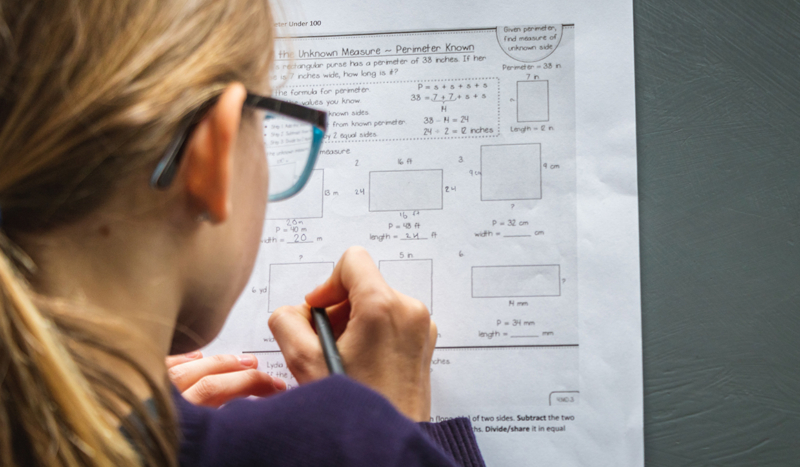 CV NEWS FEED // High school math teachers in Oregon received training recently on how to teach "equitable math" and how to "disrupt systemic inequities."
The Daily Signal reported this week that in August, the Oregon Department of Education issued teacher training modules through the Math Project that taught how to "dismantle systemic inequalities" in the high school math classroom.
One slide in the modules explained that math teachers should "support equitable discourse and foster positive mathematical identities."
Only 30% of Oregon high school students scored "proficient," or workforce-ready after graduation, in state-administered math tests in 2023.
"Obviously, in light of the already failing math scores, Oregon bureaucrats are more concerned with the Diversity, Equity, and Inclusion mantra than providing students with solid academic instruction," said Suzanne Gallagher, Executive Director of Parents Rights in Education, to The Daily Signal:
Oregon families have been shortchanged. Their kids will not be able to hold a job without basic math and reading skills. Parents should demand local school boards raise the standards, even if the ODE [Oregon Department of Education] won't.
The training modules' introductory slide explained the importance of "understanding the systemic inequities of schooling, [and] how to disrupt them."
"Society views mathematics as a valued and high-status subject," another slide read. "Schools perpetuate this through the gatekeeping structures which control students' access to mathematics."
This is the second year that teachers have used the training modules, as they were first piloted in the 2022-23 school year.
The Math Project defines "equity" as "the inability to predict mathematics achievement and participation based solely on student characteristics such as race, class, ethnicity, sex, beliefs, and proficiency in the dominant language."