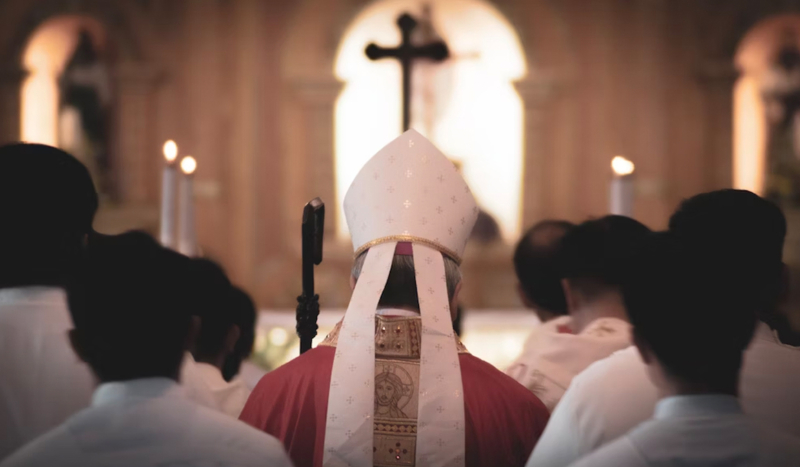 CV NEWS FEED // The bishops of the Ohio Catholic Conference issued a joint statement addressing the passage of an amendment legalizing abortion through all nine months of pregnancy, urging the faithful to "look ahead" and to continue in the fight for life.
The bishops of Ohio called Tuesday "a tragic day for women, children, and families in Ohio," but reminded the faithful that hope still remains:
Though this is a day of sorrow, we are never without hope. St. Paul tells us that it is in hope that we were saved and, "if we hope for what we do not see, we wait with endurance."
They wrote: "Asking for God's protection and mercy, we must look ahead. Despite the obstacles this amendment presents, the Catholic Church in Ohio will continue to work for policies that defend the most vulnerable, strengthen the child-parent relationship, and support women in need."
The bishops added that the Catholic Church "will never grow weary in our mission to help women and families flourish through ministries such as Walking with Moms in Need and other local organizations that provide material and spiritual support and through advocacy with policymakers."
The bishops expressed gratitude
to the Catholic faithful, clergy, and all people of goodwill whose actions in this campaign demonstrated our commitment to honoring and upholding the dignity of life. Your sacrifices prove that the Church will never abandon her mission to support human life. We will persevere in this mission until every preborn child is protected, every pregnant woman is supported, and every human life receives respect, dignity, and justice.
On Tuesday, Archbishop Dennis Schnurr of Cincinnati published a statement in which he encouraged all Catholics to work for the conversion of the hearts and minds of those who support abortion. "This conversion will come about only through earnest prayer and the witness of our compassionate care for the most vulnerable among us," he wrote.
Read the full list of bishops who signed the joint statement here.