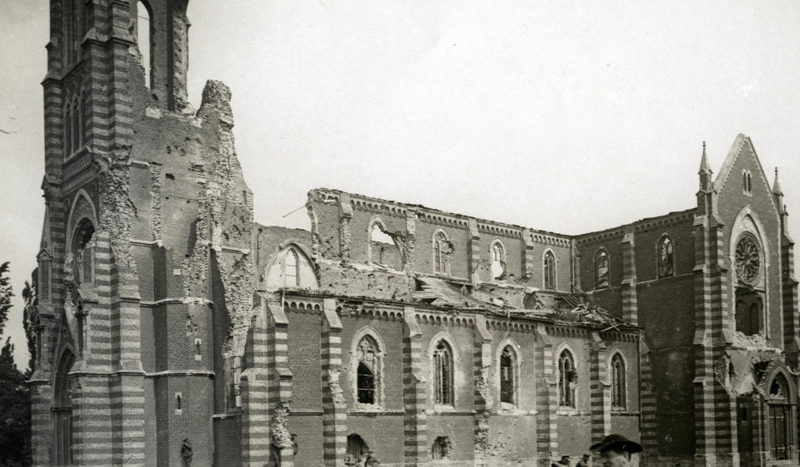 CV NEWS FEED // A religious sister in Gaza called for peace and humanitarian aid as the war between Israel and Hamas continues to affect Christians and their families.
Sister Nabila, a religious sister of the Holy Rosary who is in direct contact with Pope Francis, told the international charity Aid to the Church in Need (ACN) that she and hundreds of other Christians have been staying for the last two weeks in a Catholic parish compound called Holy Family.
According to Nabila, there are now over 700 Christians at the compound, which includes 100 children, 50 people with disabilities, and many wounded who require medical treatment and supplies that the compound does not have.
The compound was at maximum capacity last week at around 500 Christians, but after an Israeli air strike destroyed a Greek Orthodox refugee compound and killed 18 Christians, survivors headed to Holy Family despite the lack of space. Sr. Nabila, who works with six other religious sisters and one priest to support the refugees, said that the growing number of refugees makes the need for humanitarian aid in Gaza more urgent than ever.
There is no electricity or running water in the Holy Family complex, and the well that the refugees use for drinking water could become dry at any time. ACN reported that even buying mineral water from other sources costs three times more than its original price.
While Egypt has opened its Gazan border to allow more humanitarian aid into the area, Sr. Nabila said that the relief sent from Egypt isn't enough. According to ACN, Egypt has sent around 20 trucks a day with aid deliveries, but the Hamas-run Ministry of Health in Gaza has requested 500 trucks daily to have enough resources for everyone.
Sr. Nabila said that Christians in Gaza have remained faithful to prayer, celebrating Mass twice a day and continually praying the Rosary for peace.
"Peace, peace, we want just peace," Sr. Nabila said. "There is so much evil, so much suffering. It's terrible. Right now, we only have God."