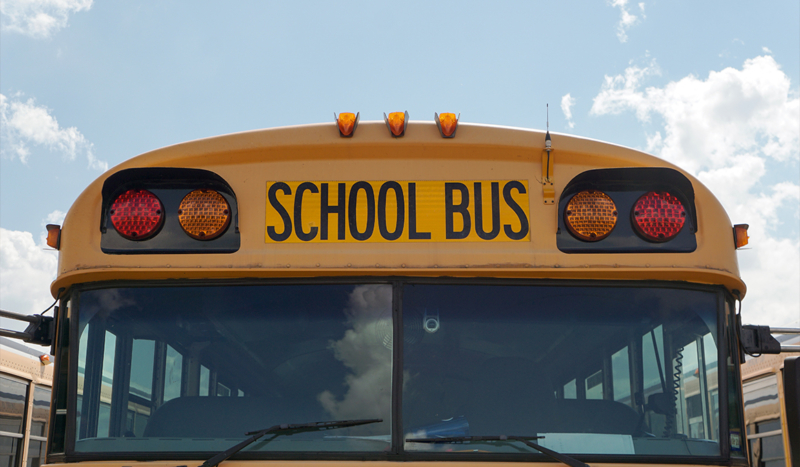 A New Jersey father has sued his public school district and the state Department of Education over a policy allowing teachers and administrators to conceal a student's change of "gender identity" from parents.
"I believe this policy drives a wedge between my children and my wife and I," Frederick K. Short said in a sworn statement that accompanied his legal complaint, filed recently in New Jersey's federal district court.
Short's three children attend school in the Cherry Hill district.
The policy "allows and encourages school personnel – who have only known my children for a relatively short period of time and who are unaware of all aspects of their lives – to have confidential discussions about gender identity and their preferences," Short stated:
I am very concerned that these confidential conversations will include persuasive tactics or to otherwise assure students that concealing information about their gender identity from their parents is proper and in their best interest.
Short's lawsuit, filed by attorney Thomas Stavola, claims New Jersey and the school district have violated both state and federal law. The lawsuit centers on the New Jersey Transgender Student Guidance for School Districts, issued by the state Department of Education and adopted in full by the Cherry Hill Township school board. 
In federal terms, Short's lawsuit says the guidelines violate the U.S. Constitution, which has been found by the Supreme Court to protect parents' fundamental rights in raising their children.
Parents' rights are commonly seen as part of the 14th Amendment – though more conservative jurists may locate them elsewhere, and the lawsuit allows for both views.
Regarding New Jersey law, Short's complaint says the state defendants went beyond the powers granted by a 2017 legislation, signed by then-Governor Chris Christie, requiring the state education commissioner to develop guidelines on transgender students.
According to the lawsuit, the guidance that was issued "goes far beyond what the legislators intended, and what is explicitly enumerated in the statute itself," especially as it "directs schools to keep confidential a student's transitioning or transgender status … and provides that schools do not have any duty to notify parents" on issues like gender identity and pronoun changes. "
The guidelines state that a school district
shall accept a student's asserted gender identity; parental consent is not required. Further, a student need not meet any threshold diagnosis or treatment requirements to have his or her gender identity recognized and respected by the district, school or school personnel.
Instead, the guidelines tell schools to "work with the student to create an appropriate confidentiality plan regarding the student's transgender or transitioning status."
While the policy claims to support students, Short's lawsuit cites experts in psychology and psychiatry – including a self-identified "transgender" individual – whose work contradicts that claim.
"For a child to live radically different identities at home and at school, and to conceal what he or she perceives to be his or her true identity from parents, is psychologically unhealthy in itself, and could readily lead to additional psychological problems," writes Dr. Stephen Levine in an expert report from another case cited by Short in his complaint against New Jersey.
According to Levine,
meaningful and healthy 'support' of a child struggling with gender issues must include parents … Extended secrecy and a 'double life' concealed from the parents is rarely the path to psychological health. For this reason at least, schools should not support deceit of parents.
The lawsuit against New Jersey also cites a brief submitted in a Maryland court case by clinical psychologist Dr. Erica E. Anderson, a self-identified "transgender" individual and past president of a national "transgender health" organization.
Anderson's brief states:
No professional association recommends that teachers and school officials, who have no expertise whatsoever in these issues, should facilitate a social transition while at school, treating minors as if they are really the opposite sex, in secret from their parents, solely because they are concerned that their parents might not be "supportive" of a transition.
Parental notification in cases of "gender transition" has become a contentious subject in New Jersey, with lawsuits on both sides of the issue.

Three of the state's school districts have adopted policies saying they will inform parents if students adopt a "transgender" or "non-binary" identity at school. Those districts are now being sued by the state's attorney general.