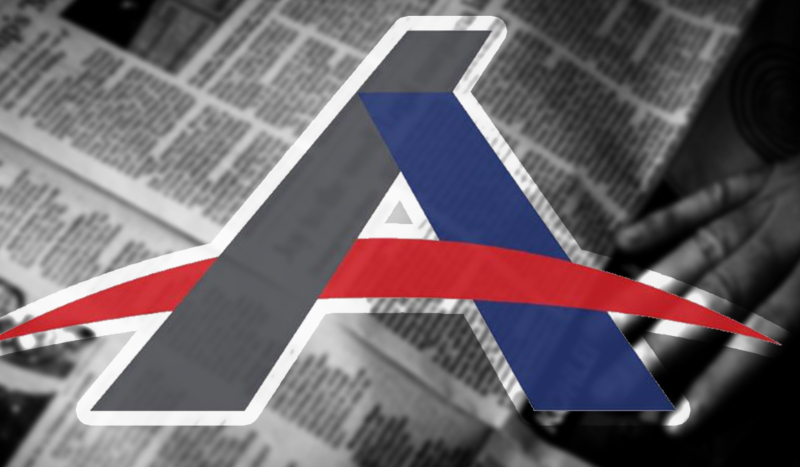 CV NEWS FEED // The New Yorker published a hit piece on the highly successful pro-life and pro-religious freedom legal group Alliance Defending Freedom (ADF) Monday, smearing its work for "going after trans rights."
A Monday article penned by David D. Kirkpatrick titled "The Next Targets for the Group that Overturned Roe" cited extremist LGBTQ activist groups to paint the ADF's work in a negative light.
Kirkpatrick, formerly of The New York Times, acknowledged the ADF's impressive track record of winning "fifteen Supreme Court cases."
Specifically, he cited one of their most recent landmark victories, 303 Creative LLC v. Elenis, in which an overwhelming 6-3 majority of the Court ruled in favor of a Christian web designer. The Court found that Colorado's state law forcing her to design websites celebrating same-sex "weddings" violated her First Amendment right to religious freedom.
Kirkpatrick wrote that the Court's "majority opinion, by Justice Neil Gorsuch, quoted George Orwell's axiom that liberty entails 'the right to tell people what they do not want to hear'—in this case, to tell a couple that their marriage is sinful."
The ADF's "[leftist] critics invoke Orwell, too," Kirkpatrick countered:
They say that the group's "rights talk" is doublespeak for bigotry, patriarchy, and discrimination. Erwin Chemerinsky, the dean of the law school at U.C. Berkeley, told me that A.D.F. "puts freedom to discriminate over freedom from discrimination." 

Sarah Warbelow, the head of legal advocacy for the Human Rights Campaign, a leading gay-rights [sic] group, told me that A.D.F. was "hellbent on eradicating L.G.B.T.Q. people from public life." 
The author went on to claim that by telling people of faith to be on the lookout for discrimination, the ADF is "inventing grievances to blow up into causes." He also called the longstanding legal group "a culture-war personal-injury firm."
Kirkpatrick defended what he called "school policies and medical treatments meant to support children or adolescents identifying as transgender," which the ADF staunchly opposes.
He mocked legislation aimed at protecting women's sports, portraying it as "barring trans athletes from girls' and women's events."
He also dismissed the idea of parental rights in education and concerns over so-called "gender-affirming care" for minors: "With only 1.4 per cent of adolescents in the U.S. identifying as transgender, L.G.B.T.-rights groups accuse A.D.F. of whipping up a panic over questions better left to doctors, teachers, and parents."
Later in the piece, Kirkpatrick lamented that the ADF "has become so mainstream," before mocking the appearance and personality of ADF President Kristen Waggoner in what could be described as a sexist manner:
Five feet tall, fifty-one, and blond, Waggoner favors platform heels, skirt suits, and thick silver necklaces.

…

Waggoner is what psychologists call an active listener. She gives empathetic nods and smiles even when she disagrees vehemently with what she is hearing. As I laid out a liberal critique of her cases, she kept smiling while calling what I'd just said "absolute garbage." Lawyers who have faced her in the courtroom say that the corners of her lips seemingly never turn down.

Keith Kemper, her former partner in a Seattle law firm, told me that, "because she has a sweet disposition and a small stature, it is easy to say, 'Oh, here is this nice little girl.' But she is the sweetest killer you ever met." A former adversary likened Waggoner's countenance to that of Dolores Umbridge, the cheerfully authoritarian bureaucrat in the "Harry Potter" series.
Finally, Kirkpatrick used the euphemism "teaching about racism" to refer to the most controversial elements of Critical Race Theory (CRT) and alleged that slavery has "deep roots" in "Abrahamic faiths."
The ADF was founded in 1993 and is headquartered in Scottsdale, Arizona.
Despite its track record of steadfastly advocating for the rights of the most vulnerable, the pro-life group has been labeled an "anti-LGBT hate group" by the widely discredited far-left anti-Catholic activist organization the Southern Poverty Law Center (SPLC).
Currently, the SPLC is being sued by one of the many nonprofit organizations it has baselessly labeled a "hate group." The SPLC's mislabelling of many mainstream conservative groups has been linked to a domestic terrorist attack on the Family Research Council (FRC). 
Multiple former SPLC employees have denounced the organization, especially after its co-founder became embroiled in racism and sexism scandals. Ironically, a 2019 tell-all piece by one of these employees who called the group "a highly profitable scam" was published in The New Yorker.

Based in its eponymous city, The New Yorker has been in circulation since 1925. Since it began endorsing candidates in presidential elections in 2004, the mostly-weekly publication has only endorsed Democrats.