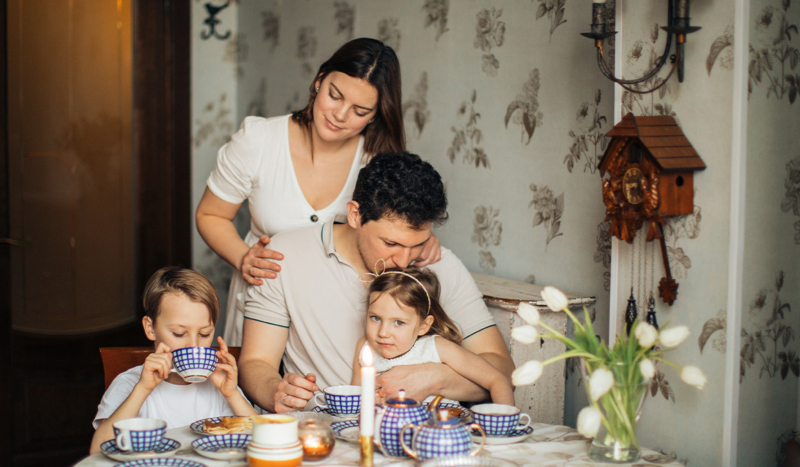 CV NEWS FEED // The nuclear family structure is in the minority among American households for the first time in U.S. history, according to recent polling by Pew Research Center.
Pew reported in its 2023 "The Modern American Family" poll that there has been a drastic drop over the last 50 years in the number of American adults living with a spouse and at least one child.
Using the most recent data collected from 2021, the poll reports that only 37% of adult Americans ages 25 to 49 are married with one or more children. This marks a precipitous decline since 1970 when 67% of American adults were living in this family structure.
According to Pew, factors contributing to the decrease include the rise of other types of family and marriage structures. The number of homes with two, cohabiting adults with children is currently at 5%, as opposed to virtually no reports of that family arrangement in 1970. Similarly, 11% of adults are living with their own relatives – parents, grandparents, or others – instead of with a spouse, while only 5% reported this situation in 1970.
*The chart below depicts the % of 25 to 49-year-olds who are living in various family structures: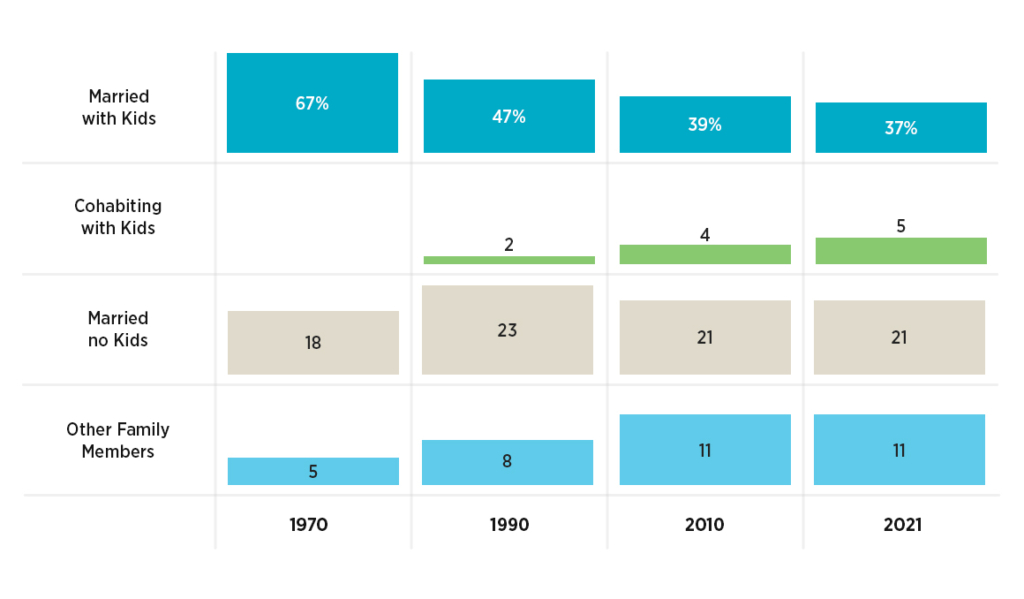 The number of childless couples is up to 21%, which is a slight increase from the 18% reported in 1970.
The poll lists education as a major factor in household arrangements, noting that adults with a bachelor degree are more likely to be married than individuals with less education.
*The chart below depicts the % of American adults ages 18 and older who are married by education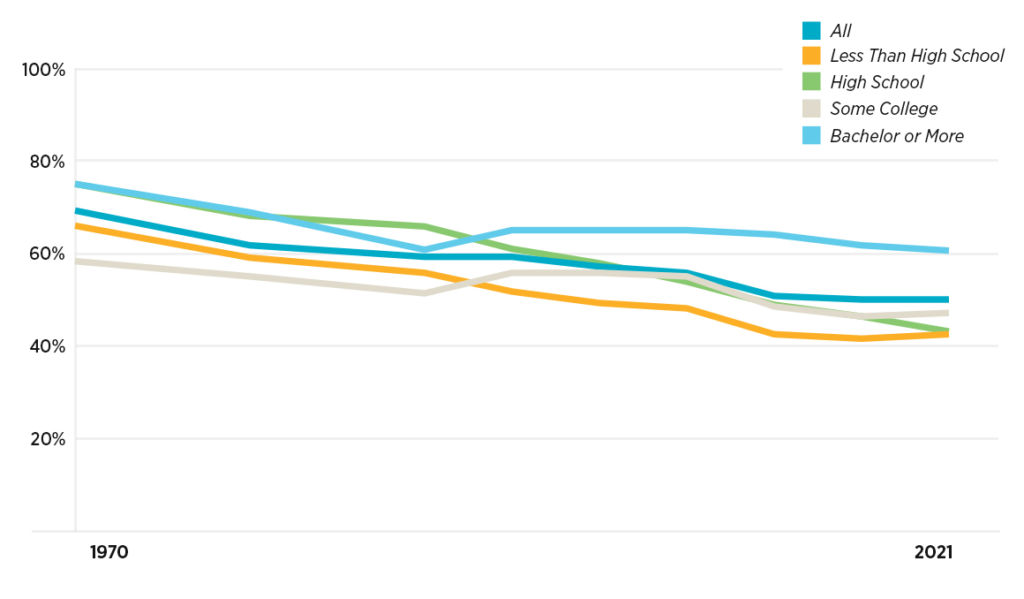 In 1970, education made little impact on marital status: both college and high school graduates married at a rate of 75%. As of 2021 that has shifted: today, the number of adults with a high school education who marry is only 44%, compared to 61% for those with higher education.
The Happiness Factor
Despite the decrease in the number of nuclear families, recent data from other polls indicates that those who are married with children report higher levels of happiness than their single or childless counterparts.
The 2022 General Social Survey (GSS) reports that 40% of married mothers ages 18 to 55 say they are "very happy" with their lives, whereas only 22% of unmarried women with no children and 17% of single mothers report the same.
In recent comments made to Fox News, sociologist Brad Wilcox said that data like the GSS survey and his own research with the Institute for Family Studies show that a strong marriage is still "the number one predictor of happiness in America today."
Wilcox also noted that marriage topped other indicators of happiness such as higher income, levels of education, and frequency of sexual intercourse.
"People who are entering into marriage today are doing it often more prudently and with greater commitment to that 'til death do us part,'" Wilcox added. "And so you've actually seen the divorce rate in the United States come down since the 1980s."
So we see this kind of marriage paradox where on the one hand, marriage is less common today than it used to be. We've seen the marriage rate fall by about 65% since 1970. And it looks like the value of marriage matters maybe even more than ever. So we've seen a growing gap between those who are married and those who are not.