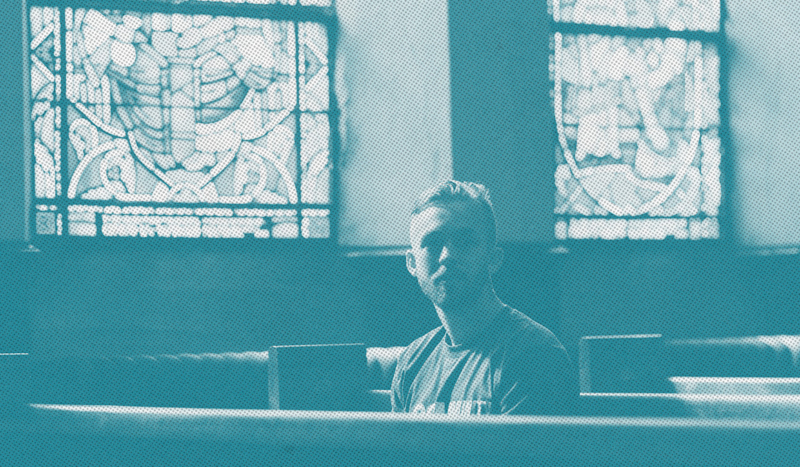 CV NEWS FEED // In light of a recent report showing high rates of loneliness among single churchgoers, the founder of the National Catholic Singles Conference (NCSC) shared her insights with CatholicVote on how the Church should respond.
"Having worked in the area of singles ministry for almost 20 years I've learned that singles in the pew often feel invisible—sometimes even when they're involved in their parishes," NCSC founder and director Anastasia Northrop told CatholicVote.
Northrop suggested that parishes should "encourage married couples and families to invite singles to dinner or other potlucks or similar functions," as well as provide more formal relationship formation because
due to current cultural trends, as well as the lack of examples of healthy relationships, many don't know how to begin forming good dating relationships that can lead to engagement and marriage… In addition, for those singles who will never marry—as well as for those who will in the future but are still single at the moment—living in community right now is critically important.
Single Catholics who have strong friendships, extended families and church communities experience a sense of belonging and do not experience loneliness in the same way those without do.
Her insights come after a Communio study found that among people who attend church regularly, single churchgoers are more than three times more likely to report feeling lonely than married churchgoers. 
"The key to finding fulfillment while single – whether one marries or not in the end – lies in seeking fulfillment in one's relationship with God and in fostering relationships with others," Northrop said:
When singles have the insights and resources to seek healing and the tools to develop themselves, grow in virtue and build healthy relationships, then more successful marriages will follow and the loneliness rate will fall.
This will create a snowball effect that will offer hope to those who are still single and provide the encouragement needed to persevere in the pursuit of marriage… Skills, encouragement and real-life witnesses to marriage are invaluable for the journey to and through marriage!
On a diocesan level, Northrop explained that "priests and deacons acknowledging those who are currently single in their homilies and announcements can go a long way to singles feeling welcome."
Dioceses could also include resource lists or links on their websites to events and programs for singles, such as NCSC, "which provides not only an annual conference but multiple other resources, both in-person and online, for single Catholics," Northrop said.
Northrop explained that she founded NCSC in 2005
to provide formation for vocations – on what it means to be male and female and how to build healthy relationships, while living one's current single state fruitfully. Based on St. John Paul II's Theology of the Body, the conference seeks to encourage singles in their faith through prayer, presentations and various social opportunities.
In 2019 NCSC expanded to include retreats, local regional gatherings, as well as several online events, including GS24 online discussion groups and "Relationship Ready: The Single Catholic's Roadmap to Marriage," endorsed by Archbishop Salvatore Cordileone of San Francisco, California.
Feeling lonely has been found to have the same health effects as smoking 15 cigarettes a day, according to the study's author, J.P. De Gance. 
"Communio's Study on Faith and Relationships highlights the truth that God made us for one another," Northrop said:
Relationships are not a luxury or just one aspect of life among many, rather they are what life is all about. Created in the image of a Trinitarian God, Who IS Love, we cannot be who we were created to be without love. Called to union with God, we live that out concretely in our day-to-day relationships.
Communio is a non-profit that works with churches across the nation to support families and relationships. 
The loneliness rates for churchgoers who have never married increased from 47% in their 20s to 66% in their 30s, according to the study.
The study also highlighted a "gender gap" of singles in church, as there are 42 percent more never-married women than men attending church regularly.
"De Gance's statistic that there are 42 percent more never married women in church than never married men indicates that single women who are serious about their faith will have a harder time finding a like-minded spouse than faith-filled men seeking a devout wife," Northrop noted:
Communio's study highlights the fact that marriage ministry must extend to singles in the Church… In supporting singles, one also fosters vocations to marriage—and to the priesthood and the religious life as well.