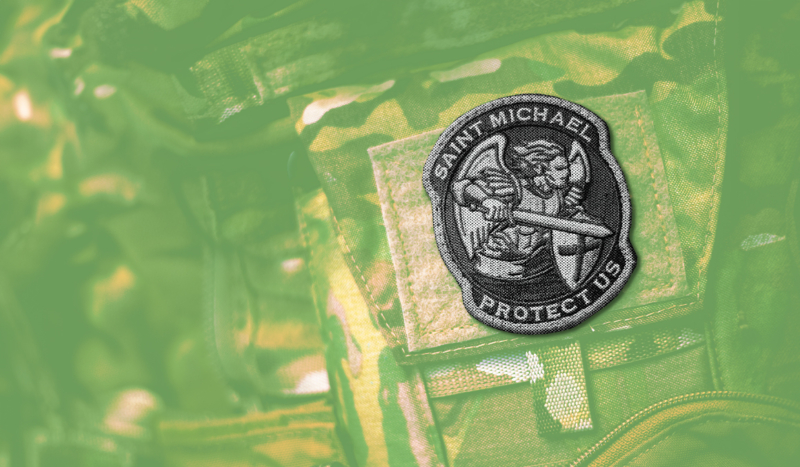 CV NEWS FEED // The Archdiocese for Military Services hosted a four-day leadership retreat for Catholic military chaplains that focused on healing from "moral injury," a spiritual and psychic injury sustained when acting against one's deeply-held moral convictions.  
Archbishop Timothy Broglio of the Archdiocese for Military Service (AMS) hosts the convocations every other year to address common concerns chaplains may run into and to address current affairs. A little over 200 chaplains minister through the archdiocese to 1.8 million active-duty Catholic military members around the world as of 2020.
The retreat spans four locations across the world, with each chaplain attending the nearest location. This year's convocations took place August 21-25 in San Diego, CA; September 4-8 in Arlington, VA (Washington, DC); September 18-22 in San Antonio, TX; and 23-27 October 23-27 in Rome, where Broglio alternated between attending the Synod on Synodality and the Rome convocation.
At the four-day convocation, the chaplains attend Mass, and engage in prayer, dialogue, and lectures.
The convocation's theme, "Leadership with Spiritual Support," emphasized caring for those who are suffering from moral injury. Mark Moitoza, Th.D. (Doctor of Theology), D.Min. (Doctor of Ministry), AMS Vice-Chancellor for Evangelization, presented on the "Warrior Ethos and Moral Injury."
"Moral injury is damage to a person resulting from a violent contradiction of deeply held moral expectations," Dr. Mark Moitoza said at the conference. "Those impacted by moral injury find that it disrupts their confidence and affects their ability to make ethical and moral decisions."
"When this happens, trust of self, trust of others, trust of the command, and even trust in God is broken," he continued.
Moitoza says that this trauma can make it challenging to approach the Church for help, but that ultimately, pastoral care and sacraments are the path to healing.
"One's sense of self-worth becomes diminished and inhibits seeking help from God or the community of faith," he said.
"The Church is well-positioned to extend needed pastoral care to those suffering and their families… through an inclination to accompany one another through challenges, and through the frequent celebration of the healing sacraments," Moitoza continued.
"Moral injury needs the language of theology to explore the impact of the estrangement caused by sin and suffering," he added.
Retired U.S. Marine Corps Lieutenant General John Wissler also spoke on healing from moral injury through virtue.
"Selfless servant warrior leaders of character, forged by living the virtues of Prudence, Justice, Temperance and Fortitude; and guided by the theological virtue of Charity through self-sacrifice will ameliorate, if not eliminate, the effects of moral injury," he said.
Wissler also emphasized that Catholic chaplains are called to lead with love.
"By loving those you lead…love as action, not love exclusively as an emotion…the true leader of character will make an indelible mark in the lives of the people they lead, and the Nation they serve," Wissler told the chaplains. "Our Catholic chaplains are called to be just such leaders."
"The call from Pope Francis to reach out to the peripheries includes those who experience isolation after enduring moral injury," Moitoza added, explaining how chaplains should approach caring for the soldiers impacted by moral injury.
Pope St. John Paul II founded the global Archdiocese for Military Services in 1985 to provide Catholic sacraments to U.S. veterans and servicemembers. Currently, there is a significant shortage of priests in the military, as just over 200 priests are responsible for caring for the spiritual and oral needs of over 1 million Catholic servicemembers and their families worldwide.
"This year the topics of moral injury and leadership resonated with the priests gathered. Together we learned to grow in the ministry of caring for the men and women in uniform and their families," Archbishop Broglio said. "These privileged moments of the convocations allow me time to spend with the priests who serve the faithful of the AMS, to hear their concerns, and to draw near to the Lord together in prayer."