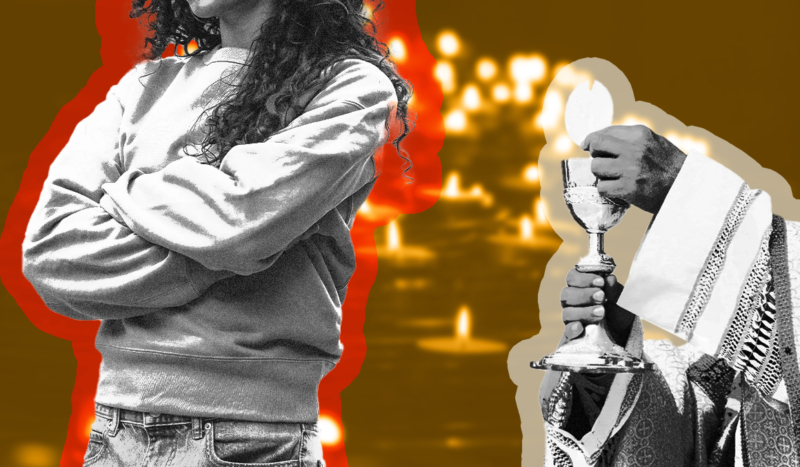 CV NEWS FEED // A Marian apostolate recently launched a national campaign to increase devotion to the Eucharist at parishes and shrines across the country.
The World Apostolate of Fatima, USA, founded in the late 1940s, is the Church's leading authority on Our Lady's apparitions at Fatima. Members of the apostolate are known as "the Blue Army," which has since grown to include millions of people worldwide.
In response to the United States Conference of Catholic Bishops' request for a national Eucharistic revival, the Blue Army started a program called "A Night of Love." The program equips the faithful with resources to host an all-night prayer vigil in reparation for sins against the Blessed Sacrament. Those attending the vigil also pray for fallen-away Catholics and an increased belief in the Real Presence.
Bishop Andrew Cozzens, President of the National Eucharistic Congress, endorsed the "Night of Love" vigils last summer.
"As chairman of the USCCB Eucharistic Revival Initiative, I look to apostolates such as the World Apostolate of Fatima USA/The Blue Army to support this effort of increasing belief in, and devotion to the Real Presence of Our Lord in the Blessed Sacrament," he said, according to the Blue Arm's website. "Eucharistic-based devotions such as the Night of Love vigils of reparation, which [the Blue Army is] promoting nationwide will most certainly bring more people to a fuller understanding of the truth of our Faith.
"I am happy to endorse this program and wish you great success in promulgating it around the nation and beyond," Cozzens said.
David Carollo, Executive Director of the World Apostolate of Fatima in the U.S., told Christian Newswire that the Night of Love vigils also build community among parishioners and fellow Catholics.
"We are asking parishes to bring the names of all those family members and friends who need prayers and place those petitions at the feet of Our Lord and Our Lady," he said. "The Fatima message calls all to conversion. It is a call to make reparation for sin, especially Eucharistic Reparation. During the night hours, when much sin is committed, these vigils of reparation are particularly efficacious."
Though promoted by the Blue Army, non-members can sign up to have a Eucharistic prayer vigil at their parish.