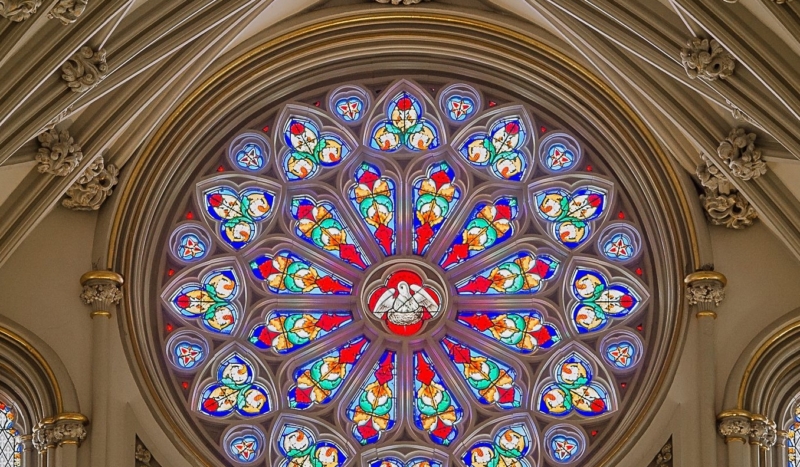 CV NEWS FEED // Fr. Charles R. Amico, the longest-serving priest in the Diocese of Buffalo, New York, passed away last week at age 95.
Born in Buffalo in 1928, Amico was the fifth of six children of Italian immigrants from Mussomeli, Sicily. His family were active members of the Mussomeli Society, a community of local Italian immigrants from their town.
"The society's blend of religious, social and recreational activities, played an important role in my spiritual formation," Amico said in January to local news outlet Western New York Catholic.
His younger brother and two older cousins also became priests.
Amico grew up serving as an altar boy at his local parish, Holy Cross Church in Buffalo, under then-Father Pius Benincasa, who later became auxiliary bishop of Buffalo.
Along with other priests he knew in the diocese, Amico cited Benincasa's joyful witness to the priesthood as a key factor in discerning his vocation. By the time Amico was in eighth grade, he knew he wanted to be a priest.
Amico was ordained a priest on December 21st in 1952, in the chapel of Pontifical Urban University in Rome, Italy. Amico studied there for seven years before his ordination. He spent the next five years as a pastor for three parishes in Buffalo.
Amico returned to Pontifical Urban University in 1959 and received licentiates in philosophy and theology, as well as a doctorate in Canon Law. He spent a year teaching at Buffalo's Minor Seminary, and became a member of the first faculty at St. John Vianney Seminary in Trinidad when it opened in 1961.
In 1968, Amico was among the six St. John Vianney faculty members who sent their bishop a "statement of conscience" letter in opposition to a recent papal encyclical that banned artificial birth control.
"Meeting with the bishop, they declared they did not intend to be disloyal, but wanted to express their opinion that married Catholic couples should decide the matter for themselves," according to Buffalo News.
Amico became a professor of theology in 1972 at St. Augustine's Seminary in Toronto and at the University of Toronto. He also started the first training program for deacons in Canada.
Amico taught systematic theology at Christ the King Seminary in 1990, became professor emeritus in 2005, and fully retired in 2018. He lived with other retired priests at Bishop Head Residence in Lackawanna, NY where he said daily Mass until his health began to decline a month before his death.
According to Buffalo News, Amico is "considered the patriarch of the Mussomelesi in the U.S… he developed and promoted the annual feast of Our Lady of Miracles of Mussomeli, which he first attended when he was two. He was principal celebrant at its Mass for the last time in September."