CV NEWS FEED // When you think of Pope John Paul II, you don't usually think of Levi's jeans, chunky gold rings, or embroidered vintage dresses—unless you're Lillian Fallon. The Catholic fashion-enthusiast and writer fuses personal style with St. John Paul II's Theology of the Body in her recently released book, Theology of Style.
In Theology of Style: Expressing the Unique and Unrepeatable You, Fallon shared her experience in the fashion industry and how two unexpected things—Theology of the Body and personal style—relate.
The main takeaway of her book, Fallon told CatholicVote, is that "you are loved by God and are desired for eternity."
Fallon has worked in New York City for both Catholic and secular fashion groups, and has experienced the highs and lows of the fashion industry. But from the beginning, she was formed by a class she took on Theology of the Body at Ave Maria University.
She called the course a "light bulb moment" because, before taking it, she'd thought she couldn't work in the fashion industry as a faithful Catholic—that she needed to do something more "serious."
"When my professor explained that the body manifests the soul and that the body makes visible the invisible of the human person, it was this "Aha!" moment, because I didn't see the body or the materialism of the body as bad anymore."
Fallon recalled when understanding dawned on her, explaining: "if our bodies are good, and if our bodies manifest our souls, then the things that we put on our bodies can aid in that manifestation.'"
"Clothing can be this opportunity to make visible the beauty of the Soul," she continued.
Fallon argued that a person's style can reveal their immortal soul and "is something that aids in the whole expression of the human person."
However, she explained, "[The book is] not just about discovering or figuring out your personal style. It's about discovering your infinite worth and understanding how you were made, and using personal style as a tool for growing in that understanding and developing it."
"God was looking out at the mountains and the oceans and the landscapes—everything that he created that's beautiful—and knowing that all of these things are going to pass, but he wants you to exist for forever." she continued. "I think sometimes we forget about the permanence of us in God's heart."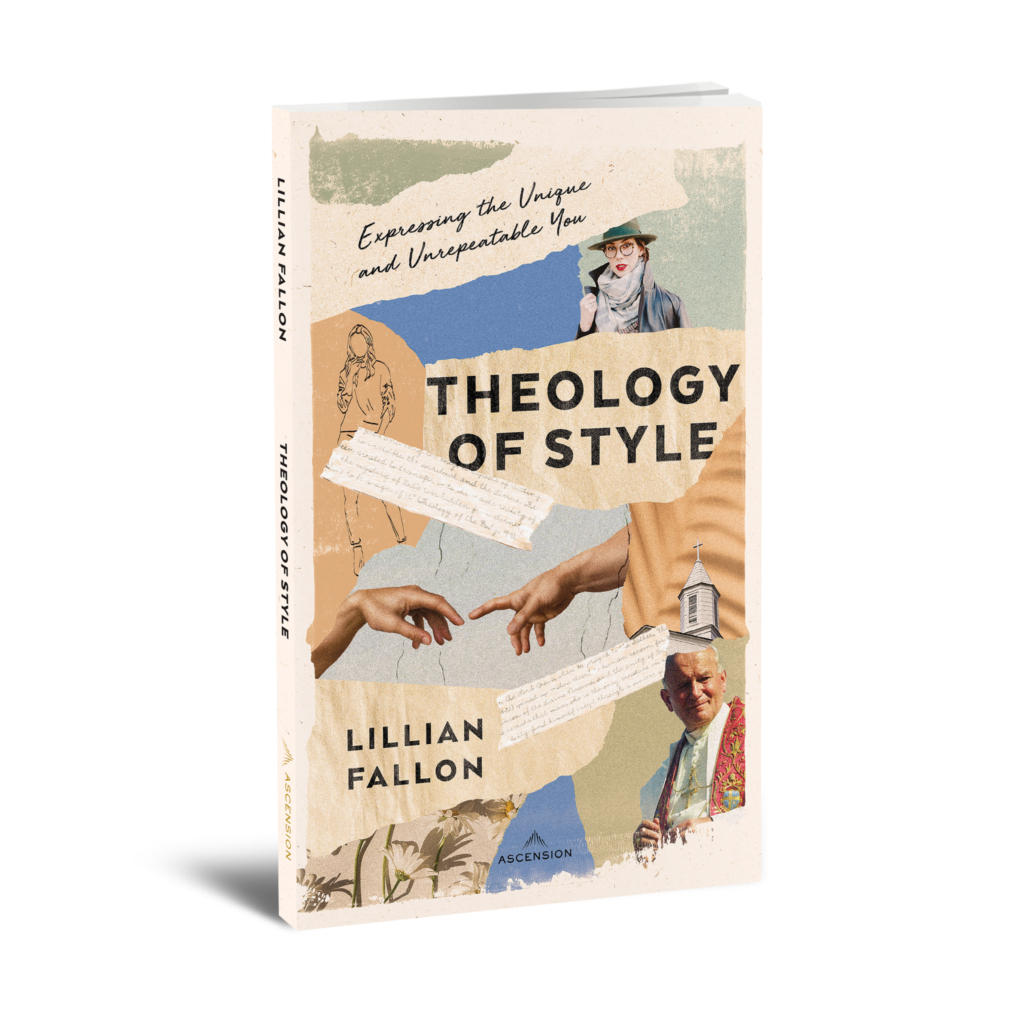 Fallon noted that femininity can often be stereotyped into a specific image. Women feel pressure to look a certain way. Through dressing creatively, however, women can embrace what she describes as "the rich textures of the Feminine Soul."
"I don't think that femininity is really a costume we put on," Fallon clarified. "If we really believe in the unrepeatability of every human person, I think that we should be more open to creative expression in the way that we dress, so long as we are dignifying and paying reverence to the female form."
"When I think about femininity, I think about the capacity to suffer and the capacity to make sacrifices," she said. "And to hold others in our hearts, and to be a shelter and a refuge for other people."
"That shows such a strength and a ruggedness when it comes to femininity," she added.
In her book, she wrote: "Are we not most feminine when we are running around after our children all day, exhausted, unshowered, covered in their mess? Are we not most feminine when we bear pain, offering our heartache to Christ? Are we not most feminine when we are simply … women?"
Fallon's style journey affected her faith journey when she saw her reflection one day and realized that by trying to follow trends, she ended up dressing just like everyone else. Her own individuality had been stifled.
Things changed when she started reflecting on this idea: "I am an unrepeatable human being. No one has ever come before me who's just like me, and no one's gonna come after me who's just like me—so why don't I dress to express that?"
"And the more that I did that, the more I began to see myself through God's eyes," she explained in the interview. "Because we are unrepeatable individuals that have been called by our names from eternity. God has created us to be with him for forever. And that's not an accident."
Fallon notes in her book that personal style is not about looking perfect. From the most stylish outfit to the coziest sweatpants, clothes cannot remove your God-given worth—but style can express that dignity.
"The soul of every woman is so intricate and diverse … sometimes we get so stuck on the formulas: how to flatter your body shape, and what colors look best on you, and 'always wear dresses because they're the most flattering,'" observed Fallon.
"I think because there is so much diversity within the feminine soul, because we all are so unique from one another, that can be expressed in so many funky and different ways to dress, and we shouldn't look down on people who wear things that are a little bit different than the norms, as long as you're dignifying your body and you have reverence to your female form."
Fallon proposes an inside-out approach to modesty, encouraging women to embrace what she describes as "reverence."
"I think that a lot of girls and women have been really hurt by the modesty conversation because it very much is rules first," she told CatholicVote. "It has a negative connotation because 'modesty' implies, 'hey, you've got to keep yourself in check. You gotta make sure that that body of yours isn't leading other people astray.'"
"Paying reverence to my femininity is really a celebration, and saying thank you back to God for giving me this gift and making me who I am," she countered.
"The culture is trying to erase femininity," Fallon added. "When you say that a man can become a woman, [we say] you can't take away our god-given gift of femininity."
"It's so important for us to really cherish and protect that femininity," she explained.
But if John Paul II's writings can be applied to style, then who are the most fashionable saints?
According to Fallon, it comes down to two: John Paul II, and Joan of Arc.
"I think JPII would have definitely been on board with Theology of Style because he was such a supporter of the Arts and creativity, and, come on look at him in this photo—he looks so cool."
"I would also say Joan of Arc, because … we think about the classic depictions of Joan of Arc in her like armor and the strength but still her femininity, you know, all of that."
Fallon now works for a Catholic fashion brand called Litany. Featuring elegant, Catholic-inspired clothing, the brand's purpose is "clothing the soul of the human person," Fallon explained. The company subtly incorporates symbols and visual elements from the lives of the saints and Catholicism.
Outside of work, Fallon gives talks on Theology of the Body, style, and modesty for girls and young women.
Fallon's book can be found at Ascension Press.
this interview has been slightly edited for purposes of clarity and brevity