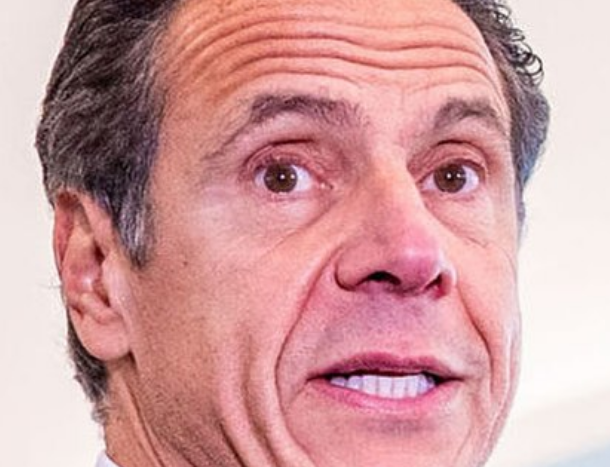 CV NEWS FEED // The Human Rights Campaign (HRC), a leading LGBTQ advocacy group, has ousted its first black president for advising New York's former Gov. Andrew Cuomo on his sexual harassment allegations and then refusing to resign.
The Hill reported that the board of HRC met on the evening of the Labor Day holiday to vote out Alphonso David after he refused to leave voluntarily at their request.
In a statement that terminated him "effective immediately," HRC chairs Morgan Cox and Jody Patterson said David violated his contract's conflict of interest rules and the organization's mission of supporting abuse victims in December 2020, when he advised Cuomo on how to respond to the numerous women who accused the now-disgraced former governor of sexual harassment.
Board members said David's public conduct with Cuomo damaged his leadership as well as HRC's reputation, prompting the board-led investigation into David's actions that led to his ouster.
"This damage is evidenced by the intense media surrounding this conduct as well as the hundreds of calls, emails and other negative communications HRC has received from staff, members of the Board of Governors, volunteers, program partners, general members, supporters, corporate partners, political figures, and more expressing serious concern with Mr. David's conduct and its inconsistency with the values and mission of HRC," Cox and Patterson said in the statement.
While Cuomo eventually resigned the governorship under political pressure, David refused to resign when the board told him to do so, choosing instead to release a statement Sunday that HRC said "included significant untruths about the investigation" into his conduct.
According to the Hill's report, David denied in his Sunday statement that the HRC investigation had found any wrongdoing on his part, and said the board was forcing him out merely to save face politically.
"Despite the lack of any findings, the board co-chairs have now asked me to consider resigning, not because of any wrongdoing, but because they feel the incident has been a 'distraction' for the organization," David said in his statement, as quoted in the Hill.
After noting David's dishonest conduct and violations of the organization's principles as its president, the HRC statement added:
Mr. David has a distinguished career as a civil rights attorney and advocate. We are grateful for his leadership over the last two years launching new initiatives to deepen HRC's commitment to the trans community, expand HRC's legal work and work in communities of color, and fight voter suppression across the country.
Photo from the opening of the new Delta Air Lines terminal in LaGuardia Airport in Queens, NY, on Tuesday, Oct. 29, 2019. (Chris Rank for Rank Studios, Wikimedia/Creative Commons)