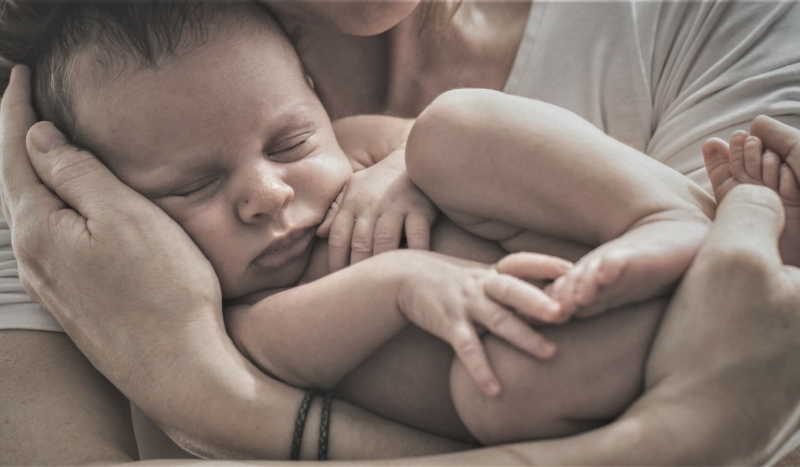 CV NEWS FEED // A federal judge halted enforcement of the "Deceptive Practices of Limited Services Pregnancy Centers Act," a bill passed in Illinois recently that targets pregnancy resource centers' advertising and outreach.
During the case National Institute of Family Life Advocates et al v. Raoul, U.S. District Judge Iain Johnston halted the bill, saying, "The bill is painfully and blatantly a violation of the First Amendment."
Signed by Illinois Democratic Gov. J.B. Pritzker late last month, the law prohibits so-called "deceptive practices" in pregnancy centers. The law prompts legal scrutiny of pregnancy centers for "false pretense" and "misrepresentation," while also blocking pro-life speech outside of abortion centers. Up to $50,000 in fines await violators of the act. 
Pregnancy centers offer a variety of free parenting and pregnancy support services for women and families in need – from material necessities such as clothing, diapers, strollers, cribs, and car seats to educational material about parenting. Pregnancy centers seek to help vulnerable or impoverished pregnant women. Many often offer free medical services such as ultrasounds, pregnancy tests, and STD testing.
The Thomas More Society promptly met Attorney General Kwame Raoul with a lawsuit on July 27. The lawsuit claimed that the Illinois law was "designed to target pregnancy help ministries solely because of their pro-life message," according to a statement shared with CatholicVote.
In the statement, Executive Vice President and Head of Litigation for the Thomas More Society Peter Breen said:
Across the nation, pregnancy help ministries are being discriminated against by laws that target their life-affirming work. The injunction granted today sends a strong, clear message to the country that the First Amendment protects pro-life speech.
"Free Speech won today in the Land of Lincoln—pro-life advocates across Illinois can breathe a sigh of relief that they won't be pursued for 'misinformation' by Attorney General Kwame Raoul," Breen added.
The Thomas More Society sued on behalf of the National Institute of Family and Life Advocates (NIFLA), as well as two Illinois pregnancy resource centers, Women's Pregnancy Services and Relevant Pregnancy Options Center, and two pro-life advocacy and support groups: Rockford Family Initiative and Pro-Life Action League.
NIFLA, an organization seeking to protect pregnancy resource centers across the U.S. through legal counseling and training, called the case a "huge win for women and their families" in a statement shared with CatholicVote.
"It's also a big win for pro-life pregnancy centers whose First Amendment rights have been blatantly attacked by the state of Illinois," said Thomas Glessner, president of NIFLA:
This is also a victory for a woman's fundamental constitutional right to choose life. Governor Pritzker went so far overboard with this law, demanding people who don't agree with him outrightly go against their beliefs and support his radical abortion stance. We are thrilled with the judge's decision to issue the preliminary injunction against this unconstitutional law and hope it follows Roe into the trash heap.
In a phone call with CatholicVote, Pro-Life Action League Communications Director Matt Yonke called the result "an incredibly solid victory."
Yonke, who testified at the hearing, said that "we were confident going in just based on the fact that this law is such a blatant violation of the First Amendment."
But Yonke said that he was "blown away" by Judge Johnston, who
clearly saw what an incredible overreach this was on the part of the Attorney General. He saw the personal animus in it—saw the favoritism for Planned Parenthood.

We were very, very pleased with both his decision and particularly his closing statement. He went on at great length about the harms of the bill and how fundamentally unfair it was.
During the emergency hearing, Johnston also heard testimony from pro-life advocates, who said the law affected their right to free speech. 
Plaintiff Kevin Rilott serves as the director of the Rockford Family Initiative, a pro-life advocacy organization in Rockford, Illinois. He said that their prayer vigils, which normally feature as many as 100 people, had been reduced to 30 because of the law. The number of sidewalk counselors—pro-life advocates who meet with women outside abortion facilities to discuss other options—has also decreased. 
"It's going to stop us from offering mothers a choice," said Rilott, according to the local news source The Rockford Register Star.
Breen called the judge's decision "heartening." "No matter which side of the abortion issue you're on, we don't silence speech. The judge made that point very clearly today," said Breen.