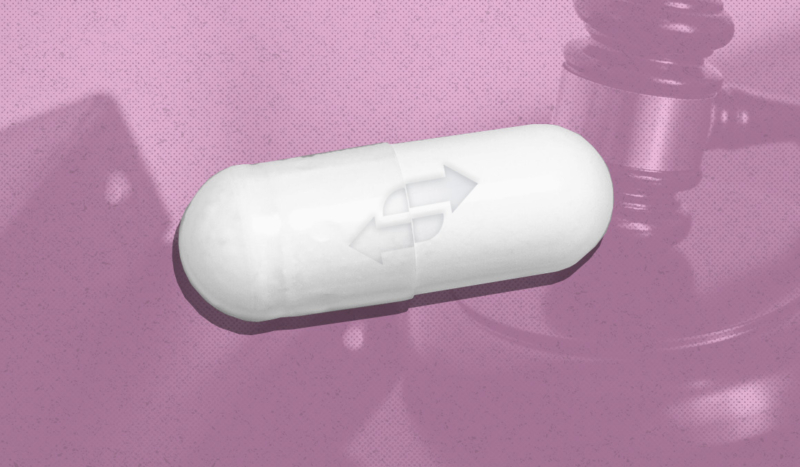 A federal court has stopped Colorado from enforcing its ban on treatment to reverse an incomplete medication abortion, ruling that the law violates the religious freedom of a pro-life Catholic medical center.
"The law at issue here runs afoul of these First Amendment principles," Judge Daniel D. Domenico wrote in his October 21 order. "And because it does, the State must come forward with a compelling interest of the highest order to maintain the law. It has not even attempted to do so."
Bella Health + Wellness was granted a preliminary injunction against Colorado's Senate Bill 23-190, an April 2023 law that bans the clinic's practice of providing natural hormone treatment to reverse an incomplete medication abortion. 
"We are relieved and overjoyed to continue helping the many women who come to our clinic seeking help," Bella co-foundresses Dede Chism and Abby Sinnett said on Sunday in a statement released by the Becket Fund for Religious Liberty. "Some of these women have had abortion pills forced on them, and others change their minds." 
Saturday's preliminary ruling blocks state officials from enforcing S.B. 23-190 against Bella Health and those working with the clinic. For now, however, the law will remain otherwise in effect as Bella's ongoing lawsuit against Colorado moves forward. 
The first law of its kind in the nation, S.B. 23-190 outlaws abortion pill reversal as a supposedly "deceptive" and "unprofessional" practice.
However, the law also has an unusual provision that would have allowed medication abortion reversal to remain available if three Colorado medical boards went against the legislature and approved the treatment by October 2023.
Bella was denied a preliminary injunction earlier this year after Colorado officials testified they would not enforce the law until this rulemaking process was complete. 
The boards ultimately did not give their approval, however, setting the stage for Judge Domenico's new ruling.
In Saturday's order, the judge said it was clear that S.B. 23-190 burdens Bella's free exercise of religion since the clinic "considers it a religious obligation to provide treatment for pregnant mothers and to protect unborn life if the mother seeks to stop or reverse an abortion."
Under modern American legal doctrine, legal burdens on religion are usually required to be "neutral and generally applicable" – meaning they must apply equally to similar secular activities and be consistent in their application to everyone.
Judge Domenico, however, found that Colorado's regulation of the hormone progesterone "treats some comparable secular uses more favorably than Bella Health's religiously motivated usage."
Based on S.B. 23-190's text and legislative history, it is clear the legislature knew "that the burden of this prohibition would primarily fall on religious adherents."
The judge also found that the law was not "generally applicable," but rather contained discretionary carve-outs that would allow state officials to enforce it in an inconsistent way.
Based on current precedents of the Supreme Court and Tenth Circuit, such a law will be found unconstitutional unless the state shows that it is protecting its most important interests in a narrowly tailored manner. 
"The State has not even attempted to argue that [S.B. 23-190's] Section Three satisfies this exacting standard," wrote Domenico. "As a result, the State has not carried its burden to show that it has narrowly tailored its restrictions to an interest sufficiently compelling to justify an infringement on Plaintiffs' Free Exercise rights."
Becket lawyer Rebekah Ricketts said the ruling "ensures that pregnant women across the state will receive the care they deserve," and she criticized Colorado for "trying to make outlaws of doctors and nurses providing life-saving and compassionate care." 

Colorado now has until November 20 to appeal the preliminary injunction ruling in Bella Health and Wellness v. Weiser.